How a Shoebox Fueled Volunteerism on My Campus
Sarah McCullen

2016

17 Nov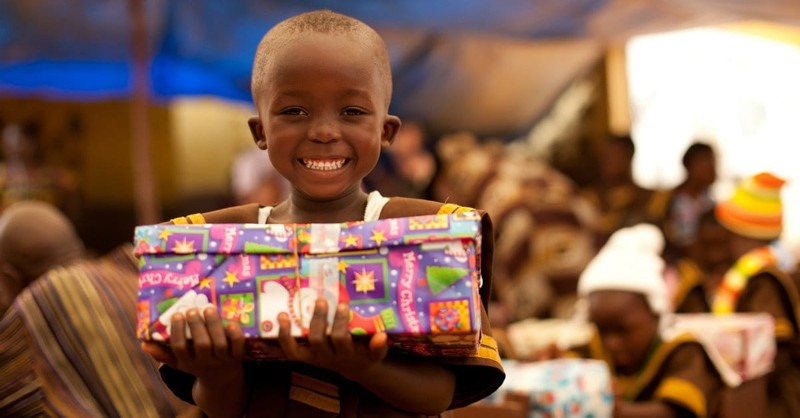 When you think of what it means to volunteer, the first thing that may come to your mind is simply performing a service without pay. That's not very empowering, is it? If that is the average perception, it is no surprise that the rate of volunteering has declined, according to the U.S. Census Bureau for the Bureau of Labor Statistics report earlier this year.
Throughout my years in high school, I was told that dedicating hours to community service would make my college application stand out. While not a bad benefit, this motivation shaped my perception of volunteerism—it was a box to check off. Perhaps this way of thinking is why 2016 volunteer rates are the lowest among people my age (ages 20 to 24).
When I began my freshman year at the University of Mississippi, my philosophy of volunteerism began to transform through an unexpected source—a shoebox. 
Throughout my first few months as a freshman at Ole Miss, I faced the typical pressures that come with the new chapter of independence and responsibility—exams, studying, work and more exams. It was easy for my perspective to solely focus on me. What do I want? What are my ambitions? How can this college community help me? 
College shapes you, and what molds you is what you chose to let rule you. When I went home for Thanksgiving that year, my gaze shifted from myself to something greater. Family members reminded me of my childhood years volunteering for Operation Christmas Child, a project of Samaritan's Purse that delivers gift-filled shoeboxes to children in need around the world. When my memory of Operation Christmas Child was rekindled, I discovered a fresh sense of purpose associated with the act of volunteering—and I wanted my classmates to experience it too. I knew there was incredible potential at Ole Miss to contribute to the effort of sending hope to children living in poverty.
Upon returning to my campus, I found myself at a crossroads. In order to fully give myself to the cause of Operation Christmas Child, sacrifices needed to be made. I dropped out of the sorority I had pledged and began volunteering, alongside the help of a good friend, Ashley Sandel.
Together, we recruited sororities and fraternities to pack shoeboxes on campus, and in two months, we collected nearly 875 shoebox gifts filled with teddy bears, fun toys and hygiene items. We were stunned at the response.
I didn't realize the influence volunteerism could have at a university until it became more than a box to check. It empowered students. It gave us a sense of purpose and mission. It became a movement that inspired students to shift from asking what the community could do for them, and instead ask, "What can I do for my community?"
In preparation for our second year of packing shoeboxes on campus, Ashley and I were given the opportunity to travel to the Philippines to participate in a shoebox distribution for the local communities. As we handed out some of the 11 million shoeboxes collected that year, my appreciation for volunteering deepened even more. The tiny hands accepting each gift accompanied faces lit up with joy, hope and tremendous gratitude—for a box filled with simple items we take for granted daily.
When I returned, I immediately packed 50 shoeboxes with my family. I was changed, and there was no way I could stop myself. The movement continued to grow at Ole Miss, as athletes, sororities and fraternities continued to participate in Operation Christmas Child. And we weren't the only ones. Other universities joined the project, including Virginia Tech, the University of North Carolina, Chapel Hill, Liberty University and Moody Bible College.
This month, hundreds of thousands of Americans will transform empty shoeboxes into gifts of hope to children overseas living in extreme poverty or affected by war, disease and natural disaster. I encourage students at universities and college campuses across the U.S. to link arms and contribute to the largest Christmas project of its kind. 
These shoeboxes gifts don't just impact the children who receive them, they have the power to transform the giver. My view of volunteerism dramatically changed one shoebox at a time. I now believe volunteering has the power to unite communities, transform universities and empower students and teachers alike to make a lasting difference.
Sarah McCullen is a junior at the University of Mississippi, studying journalism. She serves year-round as a community relations volunteer for Operation Christmas Child.
Image courtesy: SamaritansPurse.org
Publication date: November 17, 2016