How Can I Trust a God Who Is Allowing Coronavirus?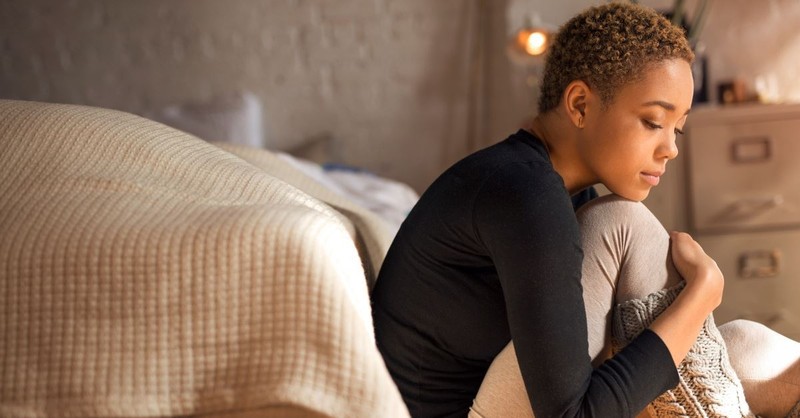 As humanity faces off with the common enemy coronavirus, you can feel the fear all around you. People are scared. They don't know if they'll catch the virus. They don't know if their loved ones will. And then what? With all the unknowns surrounding us, how can we trust a God who is allowing all this?
Here's how. We need to learn who God is.
God Is Our Protector
We will react to what we hear and what we see, so this is the time to make sure what we put in our minds is truth. Romans 10:17 says faith comes by hearing God's Word. And yet, we may be tempted lately to spend more time looking at and listening to news reports, reading the latest findings, and talking to each other. We might drift toward spending less time in God's Word. Yet, that's the one place we know we'll hear truth. God's truth.
I've been reading the Psalms and camping out there. The other day I came across Psalm 3:3. Do you know what it said about God? It calls God a shield! A shield is a person or thing providing protection. We know from the Bible that God protected his people in so many ways.
God protected Daniel in the lion's den. Notice that he didn't take him out of the den, but he took care of him, right there (Daniel 6:16-23). Although the king who loved Daniel tried to save him, God would be the one to do it. God the protector. And that way God would be the one to get the glory, and many would be aware of God and his power.
God Lifts Our Heads
In Psalm 2:3, it also says that God lifts our heads. Have you ever experienced that? I have when I've lost loved ones. Like everyone else, I grieve...we all do. We all experience hurt. And I believe God totally understands that. And yet, God will reach down and lift my head, and yours, too.
You know it's God because you feel a peace that doesn't make sense (Philippians 4:7). You feel lifted even though nothing outwardly has changed. Remember the story of Paul in Acts 16:25-30 when he was in prison? Instead of him singing the blues (which he certainly could have done) he and Silas were singing praises to God!
What I love is what happened after they sang. There was a mighty earthquake. And the prison doors were open. The guards were ready to kill themselves because they knew if Paul and Silas escaped they would be responsible. And what did Paul do? Did he rush out those doors? No!
Paul made sure the guards knew that he and Silas weren't going anywhere. And that was part of the bigger plan. Then, the guards wanted to know about this God that Paul and Silas knew, the one they praised.
God Comforts Us
2 Corinthians 1:3-4 tells us that God is the God of all comfort. I'm sure you have felt God's comfort. I know I have, even when I've felt my heart shatter on the ground. God comforts us so we can pass it on. We are meant to be channels, not reservoirs.
As I stood on my granddaughter's grave, I did feel loss, but I also felt God's comfort because I know one day I will see Livie again. And then, she will be completely healed of Trisomy 18. Yes, God comforts us—like no one else can.
God Is Kind
One of my favorite stories in the Bible is where the children are approaching Jesus, and the disciples try to shoo them away from him. In Mark 10:14, Jesus rebukes the disciples, telling them to let the children come to Jesus, for that's what the kingdom of God is like. In John 14:9, Jesus told his disciples whoever has seen him has seen the Father. In John 10:30, Jesus states that he and the Father are one.
God tells us he knows when a tiny sparrow falls. And then he tells us that we are worth more than sparrows (Matthew 10:29).
Have you ever noticed something in nature that you felt was created just for you? God loves to give us gifts like these. And it says in James 1:17 that every good and perfect gift is from God. When you love someone, you want to show your love.
God Loves Us
The best gift God ever gave us was His Son Jesus (Romans 8:32). John 3:16 tells us that God so loved the world that he gave his only begotten Son. Who among us would sacrifice our children?
And yet, the God of the universe did just that (1 John 4:9-10).
We know that God loves us because God is love (1 John 4:16).
God Provides for Us
Paul reminds us in Philippians 4:19 that God will supply all our needs. One of the names of God is Jehovah Jireh, which means the Lord will provide. Think for a moment of how God has provided for you down through the years. I know I have a list I love looking at, because it shows me how God is a loving Father who looks after his children.
And even when God says, "No," to something I have wanted or thought I needed, Psalm 84:11 reminds me that God will not withhold any good thing from me. Those of us who know Jesus Christ personally and have accepted what Jesus did on the cross are made righteous by God. So that means if God withholds something from me, God who is infinite, and knows the future, also knows what's good for me.
Do I always agree with God? Maybe not initially, but it's those times I reflect on who God is, not what he can do for me.
God Will Never Leave Us
If you, like me, have lost my parents and loved ones, this truth about God never leaving is crucial. He tells us that he will never leave nor forsake us in Hebrews 13:5. Sometimes we can start believing that everything have right now will always be here...but, that's saying it is eternal. Only God is eternal.
When Jesus was on the cross, bearing our sins, Jesus said, "My God, my God, why have you forsaken me?" Matthew 27:46. God was not leaving Jesus, rather, he was allowing him to bear our sins as the greatest gift of all. And God promises: he will never forsake us.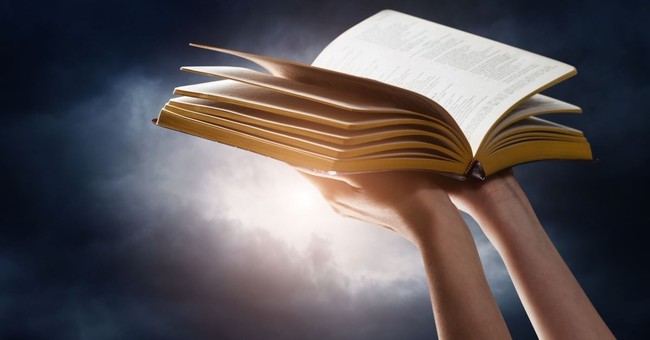 Photo Credit: ©Gettyimages/4maksym
God Left Us His Word
We are so fortunate to have the Bible to turn to whenever we need it. If we are afraid, it can remind us that He is in us. God's Holy Spirit is greater than he that is in the world (1 John 4:4).
We have this wonderful love letter full of promises from God. And we're told that we can saturate ourselves with the truth and therefore have victory when the enemy, Satan, tries to get us to believe his lies. Lies like:
God doesn't care about you.
God is tired of you.
God isn't listening to your prayers.
But if we dive into what the Bible says, right in the midst of our despair, we can refute those lies with these truths:
God does care about you. 2 Peter 5:7.
God never gets tired. Isaiah 40:28.
God does listen to us each time we pray. Jeremiah 33:3.
And those are just a few of the hundreds of promises we have from God.
God Gives Us Rest
When the world around is spinning and people are not sure where to go or what to do, we have Him as a resting place (Matthew 11:28, Exodus 33:14).
Proverbs 3:24 tells us God will give us sweet sleep. We can pray that verse and ask for that wonderful sleep when our minds won't turn off because of worry. Sleep that will rest both our minds and our bodies. Think of Jesus who slept in the boat while the disciples were scared. Mark 4:38-40. We have the same Father that Jesus has. And if he could sleep with the storm going on all around him, so can we.
God Gives Us Peace
We can have perfect peace no matter what is going on, when we fix our minds and hearts on the Lord. Isaiah 26:3.
Psalm 46:10 tells us that to know God is God, we need to be still. In all the craziness around us, we have the ability to be still. Because God would never ask us to do something he didn't empower us to do.
God Gives Us Hope
God tells us after we have suffered a while that he will restore us and make us strong, firm, and steadfast (1 Peter 5:10).
We can renew our strength when our hope is in God (Isaiah 40:31).
Jeremiah 29:11 assures us that God has plans for us. Plans to prosper us and not harm us. Plans that will give us a hope and a future.
God is called the God of hope in Romans 15:13. And Paul asks that God will fill us with joy and peace as we trust in God, so that our hope will overflow. Can you get that picture in your mind? Here we are in trying times, but we have this overflowing of hope that will be visible to others. Others who may not know God.
Romans 8:28 is a promise that God will work all things together for good. All things. Even that impossible thing you're facing right now.
God Gives Us Heaven
This is not all there is. And yet, those of us who know Jesus, who have trusted in what he did on the cross, know one day we will go to heaven (Philippians 3:20).
We can share that good news with others. We can let them know this is not all there is.
We can let them know that eternity in heaven is a gift they can also receive (Ephesians 2:8-9).
Look around. People are scared. But those of us who know God, know that he is right here today. Just as He promised.
Father, God, we need you. You are our rock. Our deliverer. Give us wisdom, Lord as we are here in this world. Help us to have compassion for others. Help us to be ready to give an answer for the hope that lies within us (1 Peter 3:15). Help us to share what we know about you, so that others can also find their strength in you. Lord, protect us. Guide us. Direct us. And have mercy on our country and the world. Lord, we love you. And we pray all this in the name of your precious and Holy Son. In Jesus' name, Amen.
Photo Credit: ©GettyImages
---

Anne Peterson is a poet, speaker, and published author of 16 books. Her most recent book is Always There: Finding God's Comfort through Loss. Anne has published 42 Bible Studies and numerous articles with christianbiblestudies.com. She has been a regular contributor to Crosswalk for seven years. Visit Anne's website at annepeterson.com and sign up for a free eBook or visit her Facebook page. You can also subscribe to Anne's YouTube channel where you can watch her recite her poems and share her heart.