How Christians are Putting the Wrong Thing First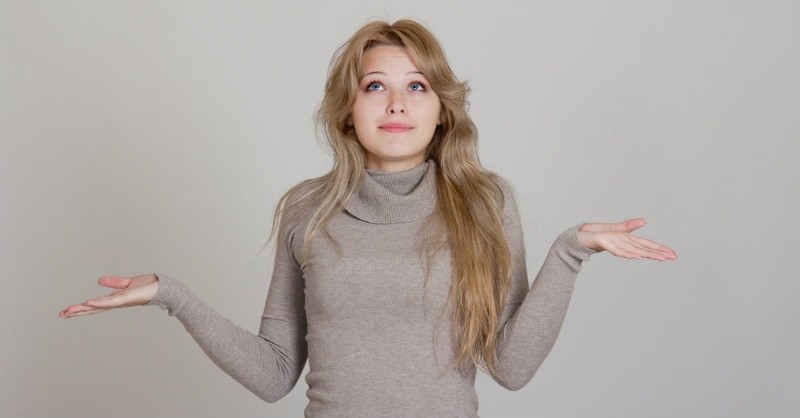 But everything should be done in a fitting and orderly way. 1 Corinthians 14:40
If I'm honest, I admit that I struggle to operate in a linear fashion, albeit accomplishing tasks, completing sentences or even walking across a room. I'm not sure exactly how this came to be, except that I recognize my mind's condition over time attempts to consider three work agenda items all at once, and my excitement for a conversational story's end begins with the end in mind (and therefore makes me have to backtrack to explain the beginning), and more often than not, I notice and therefore stop to pick up a fallen sock that has gone by the wayside of the laundry's trek to the washing machine (even if that means putting down the entire load rather than coming back for it).
While some may consider this multitasked mindset a blessing, I do find myself wasting time or making things much more difficult than if I had simply set out with an intentional course from start to finish. In quiet moments of consideration, I have come to recognize the power of identifying the "why", "what" and "how" I am trying to accomplish, which offers peace and rest to my busy mind, my conversations and my daily tasks. Though I still consider flexibility, agility and ability to 'go with the flow' important for daily life, I also recognize that order, and orderliness, matters.
The order of things is also crucial to my professional function. A knowledge strategist by trade, I help professional teams consider how to locate the right information at the right time for the right purpose - no matter if the information is in a computer or book or person's mind. Doing my job well means that I must listen with empathy even as I search and advise for solution. So when a team comes to me requesting a technology solution, I regularly use Simon Sinek's "Golden Circle" as a way to begin the journey with them. So often teams believe a new tool will solve their functional issues when really the "why" may unearth a solution that is much deeper or much simpler than first imagined. In this too, the questions and the solution, order matters.
And so it is that while I have served as a strategist for a good long time now, I also have been a committed Christ follower for nearly 25 years. In this time, I have had the incredible blessing of doing thing often for the Lord - as I share on my Learning to Become blog, I once actually defined my value to be in what I could do for God rather than recognize His love first and then work from there. Perhaps that's why this Golden Circle's truth completely flipped my mindset when I first learned of it at a Christian business leadership conference so many years ago.
So often we hear the "what" from our pulpits or read it in our bulletins: feed the hungry, bear one another's burdens, carry your cross. Even as we hear or work through these to-do lists items, we must be diligent to ask: are we as believers in Christ putting the right or wrong thing first?
I recently listened to a health-focused webinar that described that people do not often feel well not because they aren't eating low fat foods or working out appropriately, but rather because they aren't consuming a large amount of the right types of food (veggies, lean protein, etc.). Could this also be a sign of spiritual illness as well? We as believers are starving for God's mercy and love all too often because we have reduced being a Christ-follower to spending a lot of time working for God's favor. We spend far too much time focused on walking the straight and narrow path that we have set for ourselves and far too little time embracing the wonder and adventure and joy He has offered to us.
When you start putting the right things first, i.e. loving and getting to know God for Who He is, you'll see that life gets better and better, even as you discover you are being stretched. When you start truly living with the right things first, you'll eliminate a check mark list of what you are doing "for God" (and will stop reminding others of what you are doing too), and discover that love flows out of you: when you see someone in need, or hear of a communal injustice, you will naturally get involved or take a stand. You won't act to fulfill a quota, but rather because your heart and the Spirit who lives on the inside of you propels you to not sit this one out.
Over and over, we see this in the Word of God where the Why, How and What define who we know now as heroes in the faith:
King David's "what" was originally a shepherd's responsibility for his father' sheep. His "how" was defined by his courage, his capability to defend, and his nurturing care for the livestock. His "why", however, was what set him on a course to be used by God. In 1 Samuel 16:7, "God told Samuel, "Looks aren't everything. Don't be impressed with his looks and stature. I've already eliminated [the others]. God judges persons differently than humans do. Men and women look at the face; God looks into the heart… Jesse sent for [David]. He was brought in, the very picture of health—bright-eyed, good-looking. God said, "Up on your feet! Anoint him! This is the one." Samuel took his flask of oil and anointed him, with his brothers standing around watching. The Spirit of God entered David like a rush of wind, God vitally empowering him for the rest of his life."
David's why was defined by worship. He had made the Lord God his all in all, even when in a lowly socioeconomic job as was the profession of "shepherd" seen. He learned to worship and be defined by knowing God's heart, and while there were bumps along David's journey, His relationship with God defined his Psalm writing and his kingly rule over the Israelites.
An example of someone whose misaligned life became reordered is the man Saul who is now known as the Apostle Paul. So keen was he on removing from well-established Jewish life this new religious movement called  Christianity that Saul's "what" sent him on an intentional chase to hunt down and kill Christians. And yet Acts 9 tells us, "When he got to the outskirts of Damascus, he was suddenly dazed by a blinding flash of light. As he fell to the ground, he heard a voice: "Saul, Saul, why are you out to get me?" [Saul] said, "Who are you, Master?" "I am Jesus, the One you're hunting down. I want you to get up and enter the city. In the city you'll be told what to do next."
His encounter with the One True God completely reordered his life! Whereas he had before been defined by his religious duties, his reputation and high society breeding, and his fanatical pursuit to wipe out Christianity, Paul suddenly discovered that Jesus had granted him a new name and a new life's purpose. In his own words written in the book of Philippians:
HIS WHY: "The very credentials these people are waving around as something special, I'm tearing up and throwing out with the trash—along with everything else I used to take credit for. And why? Because of Christ. Yes, all the things I once thought were so important are gone from my life. Compared to the high privilege of knowing Christ Jesus as my Master, firsthand, everything I once thought I had going for me is insignificant—dog dung. I've dumped it all in the trash so that I could embrace Christ and be embraced by him. I didn't want some petty, inferior brand of righteousness that comes from keeping a list of rules when I could get the robust kind that comes from trusting Christ—God's righteousness.I gave up all that inferior stuff so I could know Christ personally, experience his resurrection power, be a partner in his suffering, and go all the way with him to death itself." (Philippians 3:7-11)
HIS HOW: "I'm not saying that I have this all together, that I have it made. But I am well on my way, reaching out for Christ, who has so wondrously reached out for me. Friends, don't get me wrong: By no means do I count myself an expert in all of this, but I've got my eye on the goal, where God is beckoning us onward—to Jesus. I'm off and running, and I'm not turning back." (Philippians 3:12-14)
HIS WHAT: "The real believers are the ones the Spirit of God leads to work away at this ministry, filling the air with Christ's praise as we do it. We couldn't carry this off by our own efforts, and we know it—even though we can list what many might think are impressive credentials. So let's keep focused on that goal, those of us who want everything God has for us. If any of you have something else in mind, something less than total commitment, God will clear your blurred vision—you'll see it yet! Now that we're on the right track, let's stay on it." (Philippians 3:15-16)
Over and over, stories of redemption are marked when relationship with knowing God becomes our first intention, our sincere goal, and our starting point. As you begin the journey of realignment, I encourage you: take time to consider your own WHYS; HOW are you going about them, and WHAT are the tasks that come out of them? I assure you, realignment may not be easy, but as Paul reminds us, we are most certainly never alone.
Philippians 3:17-21 "Stick with me, friends. Keep track of those you see running this same course, headed for this same goal. There are many out there taking other paths, choosing other goals, and trying to get you to go along with them. I've warned you of them many times; sadly, I'm having to do it again. All they want is easy street. They hate Christ's Cross. But easy street is a dead-end street. Those who live there make their bellies their gods; belches are their praise; all they can think of is their appetites.
But there's far more to life for us. We're citizens of high heaven! We're waiting the arrival of the Savior, the Master, Jesus Christ... He'll make us beautiful and whole with the same powerful skill by which he is putting everything as it should be, under and around him."
Julie Langford and her best friend (and husband) Andrew love living in Portland, Oregon where she enjoys practicing ballet, exploring outdoor adventures, and inventing a new kind of wheel (or enjoying reinventing the old one). You can learn more about her and Learning to Become at www.learningtobecome.com.
Publication date: August 25, 2016