How Community Is More than Showing Up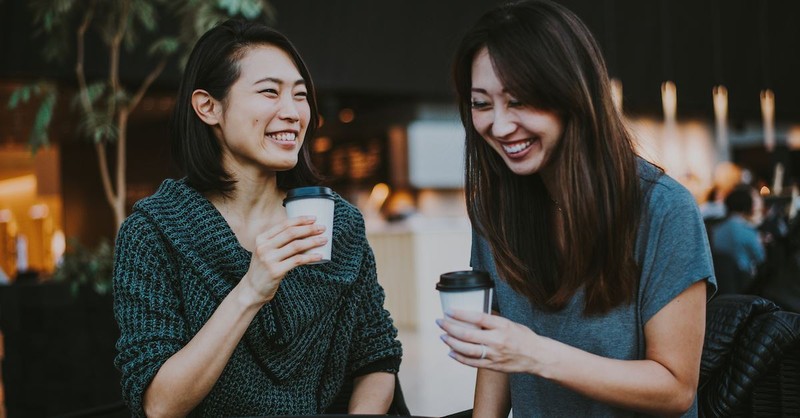 Innate within each of us is a deep desire to connect. We want more than casual friendships, more than conversation that rarely goes beyond the weather and weekly recaps. We want to be known, understood, and sought out. We want genuine community that reaches into our lives and is tangibly present. Is not the Church the most obvious place to cultivate this kind of community? Is this not what the Bible shows us the Church should be?
And yet, how many of us leave the church doors or a small group and feel frustrated by the lack of what feels deeply real? Did we not do our part in showing up?
This is a grievance I hear often, and one that I too have often felt and vocalized. We know that it is a human tendency to point the finger, blaming others for our woes or for things we don't fully understand. While there may well be fault to go around, we must be a people who first examine our own hearts and minds.
Consider some of the reasons we cite for this lack of community.
Perhaps we are frustrated because we can't seem to find a group with like interests or personalities. Maybe we are the introvert in a room full of extroverts and end up feeling invisible or undervalued. Some of us might feel as though we can't keep up with those who are further along in their faith. Others may be wrestling pride or critical spirits. 
The list could go on and on. Each and every one of us carries sinful tendencies that in one form or another create barriers to relationship and community. Not one of us is immune. Not one relationship in life will be free from the repercussions of our failings and the weaknesses of our flesh. We all contribute to the division that is a natural by-product of sinful people interacting with sinful people. Christ-followers and non-believers alike recognize the truth of this simple statement: Relationships are hard because they involve people.
In our sin, we are divided. We see our differences before we see our similarities.
We choose contention over humility. We are for self before we are for others. If we are honest with ourselves, we all feel this tendency deeply. In light of what we know to be true about our flesh, consider the remarkable words of the Apostle Paul regarding God's design for the Church:
"There is one body and one Spirit – just as you were called to the one hope that belongs to your call – one Lord, one faith, one baptism, one God and Father of all, who is over all and through all and in all." – Eph. 4:4-6
Paul's message is radically opposed to our natural tendencies. He tells us that we are one. And what is the basis of that unity? Our talents? Interests? Personalities? Causes?
The basis of radical unity within the Church is Jesus Christ.
We can and will be diverse in many respects. We come from sundry backgrounds and enjoy different activities. We have varying perspectives and find ourselves in contrasting stages of life. We are a colorful array of diverse personalities and passions. Yet despite these differences, we are one because we are a people for the Lord's glory and not our own. This is our foundation.  
Paul always begins his letters reiterating the glory of the Lord as revealed in the gospel. It is upon this basis that he calls the Church to action.
"So if there is any encouragement in Christ, any comfort from love, any participation in the Spirit, any affection and sympathy, complete my joy by being of the same mind, having the same love, being in full accord and of one mind. Do nothing from selfish ambition or conceit, but in humility count others more significant than yourselves." – Phil. 2:1-3
We each have a role to play within the body of Christ (1 Cor. 12:4-7).
In stark contrast to the tendencies of the flesh, we are called to selflessly humble ourselves and count others as more important (Phil. 2:3-4). We are called to serve and to sacrifice. We are called to rejoice when others rejoice and grieve when others grieve (1 Cor. 12:26).
We must ask ourselves, is it possible to accomplish all of this just by showing up and warming a seat? Of course not! Being present, while so very important, is only a place to start. We must understand that building community is not a passive spectator sport. It involves sacrifices of time, energy, and resources. It takes vulnerability, humility, and honesty. It requires us to set aside our own interests for the benefit of those around us. It necessitates that we identify with one another in both joy and suffering, in triumph and defeat.
In what ways are our grievances and critiques selfish?
How are we creating the very barriers to community we condemn?
Are we expecting community to be purely organic with minimal input?
We were not meant or made to do life in isolation. The Church is a gift, a resource, and a necessary presence in the life of every Christ-follower. May we love and honor it as the God-given treasure it is and pour ourselves into it as a result. 
Related:
How to Guard against Impressions That Endanger Community
4 Ways to Be Part of a Community That Is Both Diverse and Unified
---
With a heart for teaching, Madison Hetzler is passionate about edifying fellow believers to be strong, confident, and knowledgeable in the Word of God. Madison graduated from Liberty University's School of Divinity and now instructs Bible courses for Grace Christian University. She cherishes any opportunity to build community around cups of coffee and platters of homemade food. 
Photo credit: ©GettyImages/oneinchpunch