How Did Early Christians Face Pandemics?
Jessica Brodie

Award-winning Christian Novelist and Journalist

2020

8 May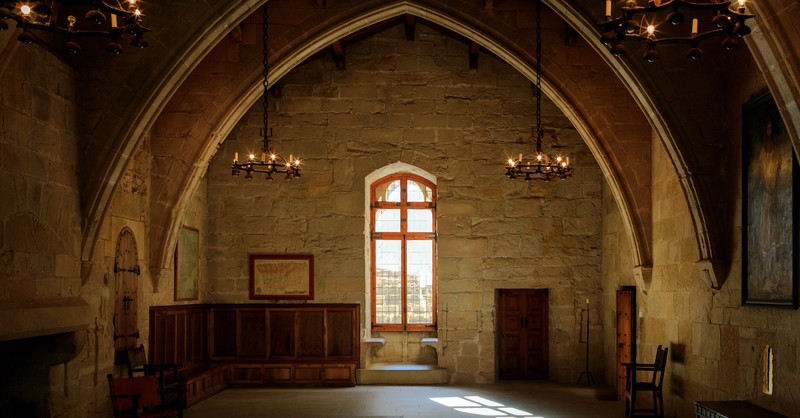 The Bible abounds with examples of Jesus healing the diseased and the sick. Sometimes He cleansed them of illness with the barest utterance of a word, while other times He knelt with His hands upon their prone bodies, drawing the sickness out and restoring them to full health. As followers of Jesus, Christians have a clear directive: to obey the Golden Rule, doing to others as you would like them to do to you (Matthew 7:12), and to love your neighbors as yourself (John 13:34). That means helping others even at tremendous health risk—something Christians are doing today in this pandemic and have done in pandemics and other great disasters throughout history.
Today's COVID-19 pandemic is understandably frightening for many Christians, as the airborne disease spreads quickly and has a high mortality rate. Still, the risk isn't stopping many Christians from remaining on the front lines, providing healthcare, delivering food and medicine, and checking on friends, neighbors, the elderly, and the infirm. While they take precautions, wearing masks, gloves, and other protective shields to render aid, they know the right response is not one of fear but of care—serving others above self. But the coronavirus is not the only illness Christians have responded to throughout history. From the Antonine Plague to the 1918 Influenza Pandemic, followers of Jesus have earned a reputation of mercy and compassion.
How Did Early Christians Respond to the Antonine Plague?
Early Christians stepped up to offer care as early as the 2nd century when the Antonine Plague killed roughly a quarter of the Roman Empire. According to the Ancient History Encyclopedia, the Antonine Plague was a ghastly illness much like smallpox. Roman troops came into contact with it during their invasions east and brought it back as they returned home, effectively killing off an estimated 60-70 million people and leading to the decline of the Roman Empire. At first, Roman leaders persecuted Christians, insisting the epidemic was divine punishment because Christians didn't pay homage to pagan gods. But this treatment backfired, as people began to develop positive feelings toward Christians and, soon, Christianity. For while many pagans fled to protect their own lives, Christians heeded a responsibility to care for the sick, providing food, water, and other assistance. Their help both fostered goodwill and laid the groundwork for the rise of Christianity. Also, their emphasis on an afterlife brought meaning and hope to a people in crisis.
Did Christians Help in the Plague of Cyprian?
A hundred years later, Christians played even more dramatic a role in tending to victims of the Plague of Cyprian. Named after a Tunisian bishop who preached heartily on the devastating effects of the illness, this plague caused such atrocious death that St. Cyprian and others believed it signaled the end of the world. Again, Christians did all they could to help those ill with the plague, sacrificing their own lives to care for the sick and caring as fervently for non-Christians as for Christians. Not only did the plague further cement the decline of the Roman Empire, but the response of Christians and the benevolence they inspired also helped spread Christianity's growth, even more explosively than before.
How Did Christians Respond to the Bubonic Plague or Black Death?
During the Middle Ages, Christians reacted in a number of different ways as the bubonic plague, and its worst epidemic, the Black Death, ravaged Europe and Asia courtesy of both rats and close quarters. Marked by terrifying black boils filled with blood and pus, the Black Death is thought to have wiped out a third of the population in Europe in just five years. Trade ships brought it to Europe from the Near and Far East in the mid-14th century, and its rapid rate of infection caused widespread hysteria. The panic caused a range of reactions. Some Christians avoided each other, closing up shops, abandoning work, and fleeing cities seeking safety; many priests refused to perform last rites for the dying.
Others saw the plague as a divine punishment and began to walk the streets barefoot in sackcloth crying out for God's forgiveness. Flagellants took this a step further, marching in mass groups beating themselves with leather whips or iron spikes, and soon attacking churches. A few turned their wrath toward people of other faiths as though they caused the epidemic. Still, there were great pockets of Christians who, as in other plagues, sacrificed their own lives to care for the ill, doing all they could to live out Christ's command to serve in love. Eventually, the Black Death ran its course, though it emerged repeatedly throughout the centuries.
In one significant example of Christian leadership, Martin Luther, who began the Protestant Reformation, refused to flee in the 1500s when the bubonic plague hit Wittenberg, Germany. Luther wrote a highly influential tract, "Whether One May Flee from a Deadly Plague," reminding Christians of Jesus's words in Matthew 25:41-46 ("I was sick and you did not visit me…") and urging them to remain bound together in care and love. As he wrote, we must do all we can to care for one another even at the expense of our own lives. Luther's words served as a rallying cry for Christians—and an example of how we are to love our neighbors.
Did Faith Play a Role in Early American Plagues?
As European settlers turned their sights on early America, it wasn't long before they brought illness along with goods for trade. Smallpox, yellow fever, and cholera ravaged early settlements, quickly infecting Native Americans and devastating towns and villages with sickness and death. Vaccines, improved hygiene, and other medicine helped improve survival rates, and Christian missionaries were influential in reaching Native and other people with needed medicine. Often, survival from illness led to Christian conversion.
How Did Christians Serve Others in the 1918 Influenza Pandemic?
The first recorded outbreak of the 1918 influenza pandemic, often called by its misnomer, the Spanish flu, was in March 1918 in Kansas, when a young private reported to an Army hospital complaining of flu symptoms. The next day, more than 100 other soldiers were complaining of the same symptoms. The disease spread quickly, both on American soil and abroad, as U.S. soldiers traveled from America to battlefields overseas in Europe. Their overcrowded quarters, combined with poor sanitation and limited health services, led to a rapid spread of the pandemic. Over the next few years, the pandemic claimed more than 50 million lives, according to the World Health Organization—more than double the total number of deaths in World War 1, at 20 million—and infected about a third of the world's population.
Much like today's response to COVID-19, many communities reacted with public closures of schools, businesses, church services, and other gatherings. Instead of worshipping in large crowds, many Christians took to meeting in private homes, much like the apostles did in the early days of the church. As in earlier pandemics, Christians were frequently first-responders when it came to caring for the sick, eschewing their own health and safety to tend to others. They served in hospitals and visited the ill in homes, sitting and praying with them for hours. Others pitched in to help by digging graves, cleaning, or cooking meals.
Their message of Christian love and hope—particularly the emphasis on "fear not" and the truth that eternal life awaits those who believe in Christ Jesus—buoyed up both Christian and non-Christian alike, much like it is doing today.
What Does the Bible Say about Helping the Sick?
The Bible is filled with examples and directives about helping those who are ill, infirm, or unable to care for themselves. Here are some favorites:
"When did we see you a stranger and invite you in, or needing clothes and clothe you? When did we see you sick or in prison and go to visit you?' The King will reply, 'Truly I tell you, whatever you did for one of the least of these brothers and sisters of mine, you did for me.'" - Matthew 25:38-40
"Now that I, your Lord and Teacher, have washed your feet, you also should wash one another's feet." - John 13:14
"Do nothing out of selfish ambition or vain conceit. Rather, in humility value others above yourselves, not looking to your own interests but each of you to the interests of the others." - Philippians 2:3-4
"So in everything, do to others what you would have them do to you, for this sums up the Law and the Prophets." - Matthew 7:12
"A new command I give you: Love one another. As I have loved you, so you must love one another." - John 13:34
"At sunset, the people brought to Jesus all who had various kinds of sickness, and laying his hands on each one, he healed them." - Luke 4:40
"Jesus went throughout Galilee, teaching in their synagogues, proclaiming the good news of the kingdom, and healing every disease and sickness among the people." - Matthew 4:23
"When evening came, many who were demon-possessed were brought to him, and he drove out the spirits with a word and healed all the sick." - Matthew 8:16
Take comfort in knowing that God has been with His people from the very beginning through struggle and strife; He is near to His children and He cares for us. Take your troubles to the Lord, for He is present and aware, and find rest in His grace and peace.
Photo credit: ©GettyImages/Nobilior
---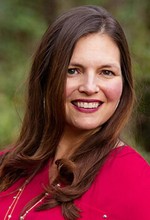 Jessica Brodie is an award-winning Christian novelist, journalist, editor, blogger, and writing coach and the recipient of the 2018 American Christian Fiction Writers Genesis Award for her novel, The Memory Garden. She is also the editor of the South Carolina United Methodist Advocate, the oldest newspaper in Methodism. Learn more about her fiction and read her faith blog at jessicabrodie.com. She has a weekly YouTube devotional, too. You can also connect with her on Facebook, Twitter, and more. She's also produced a free eBook, A God-Centered Life: 10 Faith-Based Practices When You're Feeling Anxious, Grumpy, or Stressed.