How Do I Invite Someone to Jesus?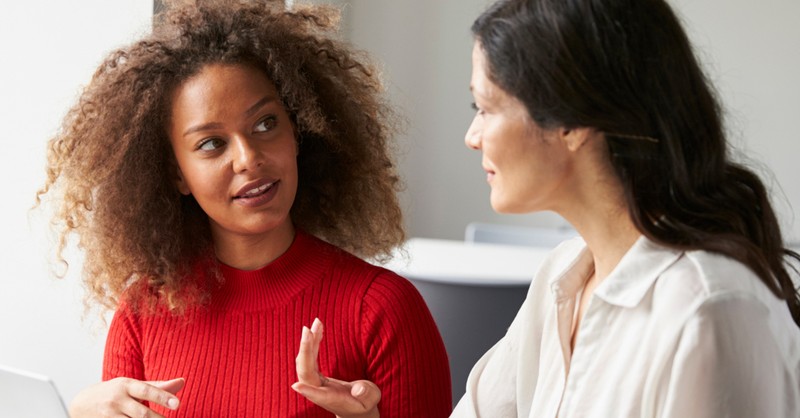 Encountering Jesus changes lives. We see this time and again throughout the Scriptures. From Levi to the Syrophoenician woman, from Peter to Paul, an experience with Jesus changes the very fabric of one's life.
Perhaps you have experienced this yourself? It's a common reality. This change of life, however, is not where it is to end. Our personal life-changing experience of Jesus is never simply for our own benefit. It's meant to be shared with others.
Throughout the Gospels, those who have a life-changing experience of Jesus find creative means to introduce their family and friends to the incarnate Lord. Philip calls Nathaniel (John 1:45), Levi throws a party (Mark 2), the woman at the well brings forward an entire village (John 4:29). This is then extended through the Book of Acts and into the very beginning of Christian history.
The fact is, the Christian church grew dramatically precisely because people invited others to explore life with Jesus. Those early Christians lived out these invitations as a natural expression of their lives.
What if we, as Christian people, reclaimed the essentially public nature of our faith?
How might we invite another to explore the life-changing reality of the gospel for themselves? For those who feel called to invite someone to experience the faith, but do not know where to start, here are three important steps.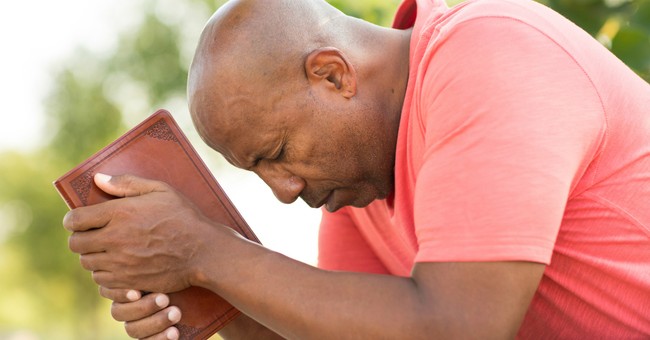 Photo Credit: ©GettyImages/Digitalskillet
1. Pray for Someone You Know
The caricature of evangelism is the red-faced preacher standing on a soapbox preaching to a crowd full of strangers. Sure, we see some of this in scripture. The Book of Acts traces the evangelistic endeavors of Peter and Paul as they engage in public preaching.
However, the primary vehicle of evangelistic growth within the Christian community was Christian witness within households. People spoke to family and friends about their experiences with the Lord.
In fact, this is where Jesus instructed his followers to start. Jesus told his disciples: "You will be my witnesses in Jerusalem, in all Judea and Samaria, and to the ends of the earth" (Acts 1:8). Like ripples on a pond, the disciples were to begin their invitational ministry in their own towns and neighborhoods, and then gradually move outward.
This means that our desire to invite people to experience the life-changing power of Jesus must begin within our sphere of family and friends. Instead of thinking about how to present rational arguments of the faith to a room full of strangers, consider the needs and struggles of your own family and friends. Where might Jesus have something to say to someone you know? Where might the Holy Spirit offer an encouraging word, or an empowering experience?
To enter this work, we must first begin with prayer. There is a famous adage that says, "Before you talk to your friend about Jesus, talk to Jesus about your friends." As kitschy as this sounds, there is an element of truth in this.
Prayer opens us to the movements of the Spirit. It is also a form of loving concern. In prayer, we embody the spirit of Levi, Zacchaeus, the woman at the well, and every other person who faithfully brought someone to meet the Lord. All invitations for people to experience Jesus in their lives must begin here. We prayerfully hold another before Jesus, and trust, that in some way, Jesus will respond.
2. Know Your Own Story
We sometimes rely too much on stock answers and go-to arguments in our invitational efforts. We can easily think that we need to know the appropriate retort for every possible comment, doubt, or question. This, however, is not what we see in Scripture.
The early Christian invitations were rooted in people's experience with the risen Lord. The apostles simply spoke about what they had witnessed. "We cannot stop speaking about what we have seen and heard", Peter says to the officials in Acts 4:20.
You are the ultimate authority on your experience with Jesus. Nobody can describe in more detail or in deeper depth what a relationship with Jesus has meant for your life. You have seen and heard Jesus in a particular way, and out of those experiences you are called to speak your invitations.
What's more, the people in our lives rarely want lifeless arguments and logical maxims. Rather, they want to know how Jesus has affected our lives. So, ask yourself "What difference has Jesus made in my life?" Knowing the answer to that question will help you present any invitation into the faith.
Come and hear ... let me tell you what he has done for me. – Psalm 66:16
For example, forgiveness is not merely a theological concept, or an idea to be understood; it is a reality to be experienced. This holds true for all the words we toss around in our Christian lexicon. Jesus ushers in these realities into our lives. Being able to speak matter-of-factly about how we have experienced God's love, peace, mercy, grace—and countless other realities—may help someone be open to Christ's work in their life.
Of course, an important part of our story is also our struggles. We rarely live the perfect Christian faith. Thus, when we invite someone to explore the faith, we don't want to come across as if we have all the answers, or never have any struggles. This only sets the other person up for profound failure in their growing faith.
Being open and honest about our own struggles and questions gives our family or friends the freedom to ask their questions and be open about their struggles. Christian faith isn't about avoiding these things but inviting Christ into them.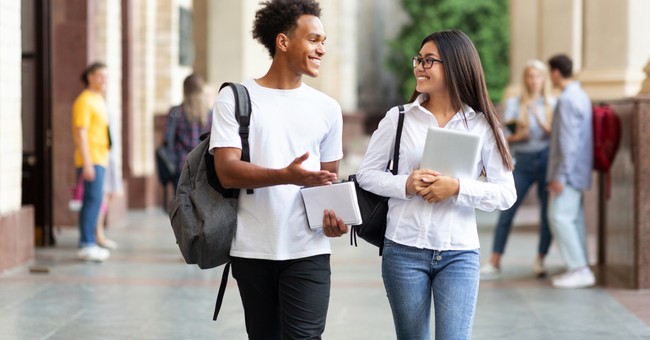 Photo Credit: ©GettyImages/Prostock-Studio
3. Be Bold but Respectful
Fear often stops us from inviting others to experience faith in Jesus. We fill ourselves with questions such as "What if he/she says no?" or "What if they find the invitation offensive?" or "What if they get angry?"
Or, perhaps we're most afraid of someone saying "Yes" to our invitation. Our fears over how the invitation may be received often keeps us from acting boldly.
This, however, is not the reality we see in Scripture. When reading Scripture, particularly the Book of Acts, we cannot escape the sheer boldness with which the early church approached their evangelistic mission. The early church was unrelenting in modeling the truth of God's Kingdom and in declaring that reality for people's lives. They spoke to family, friends, crowds, jailors, and civic authorities. They invited people to explore the truth of the resurrection whenever the opportunity arose. In fact, so bold was their witness that they were charged with "turning the world upside down" (Acts 17:6).
If we want to invite people to explore the Christian faith, we ought to have the same courage. The world is filled with a myriad of voices and distractions. It will take a certain amount of zeal on our part to cut through the noise and express why someone should turn their attention to Jesus.
Of course, this does not give us license to be rude, arrogant, or dismissive. We cannot hide unacceptable behavior under the rhetoric of "speaking truth." Any unbecoming behavior on our part will only work to undercut the very invitation we are trying to make.
We must be respectful of people's thoughts, opinions, and feelings. Furthermore, we must be respectful of their answer to our invitations. We can not force someone to accept Jesus. Respectfulness and boldness must go hand in hand.
Three Ultimate Questions
The evangelistic mission that Jesus gave to all active Christians is fundamentally rooted in a belief that an experience of Jesus is transformative and life-giving. The early church was founded upon this basis.
We will never feel called to invite someone to explore the faith if we do not believe that Jesus can make a positive difference in that person's life. Similarly, if we do not believe that someone can, in fact, know Jesus, then "evangelism" simply becomes an empty word.
Perhaps this is where we start—before praying, and before sharing your story with courage and respect. Perhaps before even thinking of making an invitation, we need to sit with these three questions:
1. Do you believe that Jesus will be a positive and transformative presence in someone's life?
2. Do you believe that someone you know could benefit from knowing Jesus deeply in their life?
3. Do you believe that Jesus will respond to the person who earnestly and authentically searches for Him?
Unless we answer "Yes" to these questions, evangelistic invitations are a non-starter. After all, why invite someone to explore Jesus if you don't believe Jesus will make a difference?
But if we do believe these things, if we truly and zealously believe that Jesus wants to be known in people's lives, then we cannot forsake his call to invite others into this reality.
God bless you as you seek to invite others to explore Jesus in their lives.
Recommended for You:
10 Ways to Peacefully Talk to an Atheist about Christianity
3 Great Questions to Graciously Engage Your Atheist Friend
9 Prayers for When Your Friends Don't Want to Know God
Photo Credit: ©Getty Images/monkeybusinessimages
---

The Reverend Dr. Kyle Norman is the Rector of St. Paul's Cathedral, located in Kamloops BC, Canada. He holds a doctorate in Spiritual formation and is a sought-after writer, speaker, and retreat leader. His writing can be found at Christianity.com, crosswalk.com, ibelieve.com, Renovare Canada, and many others. He also maintains his own blog revkylenorman.ca. He has 20 years of pastoral experience, and his ministry focuses on helping people overcome times of spiritual discouragement.