What Does 'Peace, Be Still' Really Mean For Us Today?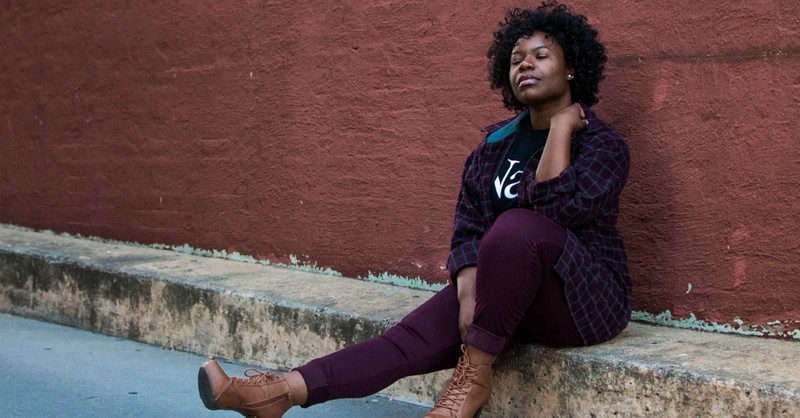 In a world of pain, political divisiveness, and busyness at breakneck speed, how do you and I really embrace Jesus' command "Peace, be still!?"
Peace is something we experience in our own hearts, not something dependent on our circumstances or achieved by others' actions or inactions toward us. And stillness is a divine gift that we can experience if we would only embrace it. Yet, it's so difficult to just be still today, isn't it?
Have you ever considered that our relational God would rather have you spend time with Him, than do a bunch of things for Him?
When you understand that concept, you can embrace peace regardless of your circumstances, and experience stillness instead of feeling guilty for not "producing." It's in the stillness and calm of our hearts that we get to know who God really is and understand His instruction thousands of years ago to "Be still, and know that I am God" (Psalm 46:10, NKJV).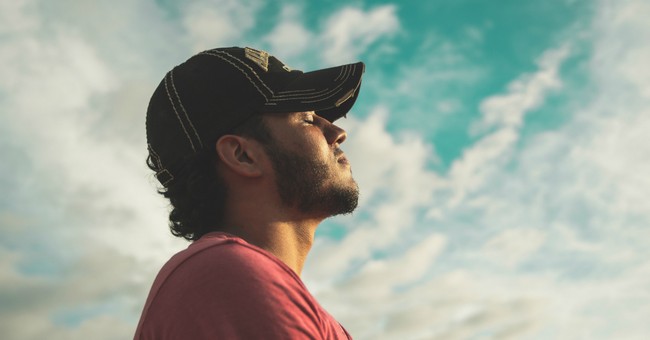 Photo Credit: ©Pexels/Kevin Valerio
Where Is the Phrase 'Peace, Be Still' in Scripture?
Jesus spoke the words "Peace, be still!" to His followers who were, at the moment, harried, panicked fishermen who forgot Jesus could completely control their frightful circumstances.
In Mark 4:35-41, we read that one evening Jesus said to His disciples "Let us cross over to the other side" of the lake. So, they left the crowd in a few boats and "a great windstorm arose, and the waves beat into the boat, so that it was already filling. But [Jesus] was in the stern, asleep on a pillow. And they awoke Him and said to Him, "Teacher, do You not care that we are perishing?" (Mark 4:37-38).
Now, the disciples had no reason to be afraid. They were going to a place where Jesus wanted to go. And since God-in-the-flesh was right there with them in the boat, there was nothing that would keep them from getting there. Yet they panicked.
Scripture tells us "Then He arose and rebuked the wind, and said to the sea, "Peace, be still!" And the wind ceased and there was a great calm" (Mark 4:39).
I love how Jesus, at the height of the storm, told the wind and the waves, "Quiet! Be still!" (NIV). Yet His panicked disciples actually needed to hear and heed that rebuke. Although the text says Jesus rebuked the wind and waves, l like to think He said those words out loud so His disciples would get the hint and the wind and waves simply overheard…and obeyed!
Scripture says Jesus then turned to the scared, frenzied men and asked, "why are you so afraid? Do you still have no faith?" They were terrified and asked each other, "Who is this? Even the wind and the waves obey him!" (Mark 4:40-41).
Jesus' words to the wind and waves, as well as His follow-up rebuke to His disciples for not displaying faith might sound like this today: "Stop worrying! Knock off the anxiety. Quiet your hearts. Don't you realize I can handle this?"
Jesus' words "Peace, be still!" invite us to calm our anxious hearts and trust in the One who can not only sleep during the storm, but can help us do the same. Although Jesus was asleep in the boat that day, Scripture tells us our God "will neither slumber nor sleep" (Psalm 121:4), and is ever aware of all that we need, right when we need it.
If Jesus can calm the waves of the sea, He can certainly calm the storms in you and me. If He can command the elements of the earth, He can control the circumstances around us or the storm-tossed emotions within us.
How Does the Bible Define Peace and Be Still?
Scripture defines peace as an inward calm that God produces in us through prayer and an awareness of His presence. Peace is trusting God in our circumstances, instead of panicking during the storm as the disciples did. Philippians 4:6-7 defines God's peace as something that "surpasses all understanding" and "will guard your hearts and your minds in Christ Jesus."
We can experience that peace by not being anxious or worrying, but "in everything by prayer and supplication with thanksgiving" making our requests known to God. In the New Living Translation, those words read, "Don't worry about anything; instead, pray about everything. Tell God what you need, and thank him for all he has done. Then you will experience God's peace, which exceeds anything we can understand."
Scripture defines still as a quiet rest and trust in the Lord. In Exodus 14:14, Moses told the Israelites how God would deliver them from the Egyptians: "The Lord will fight for you; you need only to be still." Isaiah 30:15 tells us "In quietness and trust is your strength." And in Psalm 46:10, we are told to "Be still, and know that I am God."
The King James Version translates the phrase "Be still" as "Cease striving." Therefore, to be still is to trust God and to stop trying to make things happen on our own. Verse after verse, God's Word reminds us of God's promise of peace and protection, rest, and refuge when we are in the storm, when we are feeling overwhelmed, and when we need comfort from our distressing circumstances.
4 Prayers that Encourage 'Peace, Be Still'
1. A Prayer to Hide Yourself in Him:
In Psalm 32:7, David found peace as he prayed "You are my hiding place; you will protect me from trouble and surround me with songs of deliverance." Colossians 3:3 teaches that we have died and our life "is now hidden with Christ in God." Oswald Chambers said, "Your life is hidden with Christ in God and the peace of Jesus Christ that cannot be disturbed has been imparted to you."
Lord, You are my hiding place; You will protect me and surround me with songs of deliverance. Help me to hide myself in You so that fear cannot touch me, worry cannot distract me, and anxiety cannot plague me.
2. A Prayer to Quiet Your Heart:
In Psalm 131:2 (ASV), David sang: "Surely I have stilled and quieted my soul; Like a weaned child with his mother, Like a weaned child is my soul within me."
Lord, quiet my soul and make me like a baby, content to lean against its mother, knowing You are the One who shields me, protects me, and comforts me, regardless of what is happening around me.
3. A Prayer to Stop Worrying:
Philippians 4:6-7 instructs us to worry about nothing and pray about everything in order to usher God's peace into our lives.
Lord, help me to obediently worry about nothing and instead, pray about everything, letting You know all that is on my heart and mind, and thanking You ahead of time for how You will work on my behalf. Thank You that as I release my worries to You, through prayer, I will experience Your peace that passes anything I can understand and that peace will guard my heart and mind in Christ Jesus.
4. A Prayer to Remember God's Protection:
Isaiah 43:1-3 is a beautiful picture of God's comfort, provision, and protection in the midst of troubling circumstances. Make it your personal prayer:
Lord, I won't fear You, for You have redeemed me and called me by name; for I am Yours. When I pass through the waters, You will be with me; and when I pass through the rivers, they will not sweep over me. When I walk through the fire, You will not let me be burned; the flames will not set me ablaze. For You are the Lord my God, the Holy One, my Savior.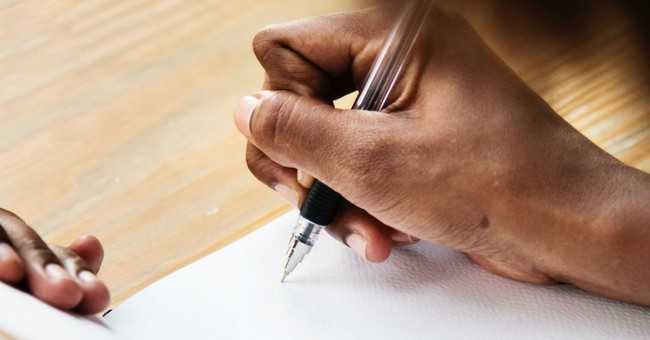 Photo Credit: ©Pexels/Rawpixel
How Can Christians Live in Peace and Be Still Today?
According to Scripture, peace and stillness are impossible without God's presence and His Word. Experience His presence through prayer and know His Word for the comfort and wisdom you need so you will not react to your circumstances out of fear.
The prescription (or antidote) for worry, fear, and anxiety is found in Philippians 4:6-7, where we are told to worry about nothing and pray about everything. Here are some ways to get still, focus your mind on prayer (rather than fear), and experience God's unexplainable peace:
1. Write Your Prayers
Starting each day with a few minutes of reflective writing can do wonders for the soul and your relationship with God. Even if you don't think of yourself as a writer, think of yourself as a one who prays.
Write to God the same way you'd write a letter to someone you love. Start with praise: "I love you, God. You are the reason I'm alive today. I want to remember that in all I do…"
If you need help, go to the book of Psalms. Those are songs written from the heart to God. Copy the format or the style, or develop your own.
2. Reflect on Yesterday
A good way to get your life in perspective and turn it over to God is to write about the previous day. By reflecting on yesterday, you'll learn from your mistakes and grow, and learn to trust God more fully.
3. Keep a Prayer Journal
Writing out your prayer requests (including who and what you're praying for) and then recording God's answers to those requests keeps you focused as you pray. It also helps you remember what to pray about. And, it will build your confidence in God's presence and provision as you see Him answer prayer. It's another way to "see God in action" and help you trust Him.
Photo Credit: ©Unsplash/Aricka Lewis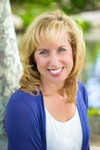 Cindi McMenamin is a national speaker, Bible teacher, and award-winning writer who helps women and couples strengthen their relationship with God and others. She is also a mother, pastor's wife, and author of 17 books, including When Women Walk Alone (more than 150,000 copies sold), When God Sees Your Tears, Letting God Meet Your Emotional Needs, and When a Woman Overcomes Life's Hurts. For more on her speaking ministry, coaching services for writers, and books to strengthen your soul, marriage, and parenting, see her website: www.StrengthForTheSoul.com.