How Does the Bible Help with My Loneliness?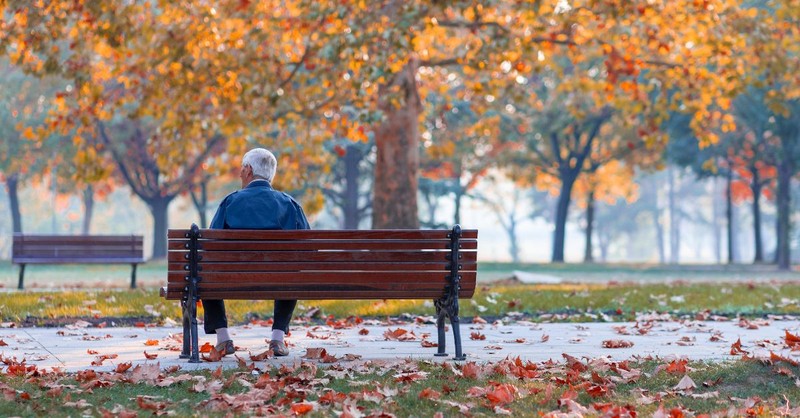 The Merriam-Webster online dictionary defines loneliness as "being without company" or being "cut off from others." Although some people may picture a lonely person as being physically isolated from others in a deserted place, a person can be just as lonely among other people. Thus, feeling lonely is much more than being physically alone, but can also occur when an individual feels isolated or distant from others, even those who are closest to them.
Even with modern technology, where individuals can digitally connect to hundreds or thousands of "friends," people continue to experience loneliness, especially recently due to the COVID-19 pandemic. People can have many "friends" and still feel lonely because "loneliness depends entirely on the subjective quality of your relationships — on whether you feel emotionally and/or socially disconnected from those around you." While many people may readily admit the problem of loneliness as an apparent symptom of unbelievers, loneliness occurs among Christians as well.
Negative feelings, including sadness, grief, and loneliness, may not be readily addressed in churches, or regularly discussed among Christians, but Scripture does tackle this hard area. The Bible includes multiple examples of individuals who experienced loneliness, including the Lord Jesus.
Based on the examples of Scripture, it is readily clear that God is not unaware or unconcerned about the human problem of feeling lonely. He has not left His children without hope but regularly uses loneliness to guide people to His loving arms, where Christians can have comfort and companionship with the Shepherd of their souls.
Biblical Examples of Loneliness
In the Old Testament, the prophet Elijah felt alone in the face of the massive wickedness and corruption he observed due to Ahab and Jezebel (1 Kings 19:1-3). To the lonely prophet, everyone seemed to have turned away from the Lord to worship Baal.
In pain and deep sadness, he called out to the Lord saying, "The Israelites have rejected your covenant, torn down your altars, and put your prophets to death with the sword. I am the only one left, and now they are trying to kill me too" (1 Kings 19:10, NIV).
Because of his intense loneliness as being the only perceived faithful follower of God, Elijah asked God to take his life (1 Kings 19:4). The Lord was patient with his prophet, allowing Elijah to rest and take nourishment, but He did remind the lonely prophet that there were many other faithful followers (1 Kings 19:5-9).
As God stated in reply to Elijah, "I reserve seven thousand in Israel — all whose knees have not bowed down to Baal and whose mouths have not kissed him" (1 Kings 19:18, NIV).
Another example of a person who experienced loneliness in the Bible was King David. In Psalm 25:16, he called out to God, saying, "Turn to me and be gracious to me, for I am lonely and afflicted" (NIV).
When Psalm 25 was written, David was forced to run away from his son, who had rebelled against him and had also experienced the betrayal of his trusted advisor Ahithophel (2 Samuel 15:31). Although David felt alone in his trial, he found comfort in the Lord's presence.
Trusting in the Lord's character, David knew that God is known for mercy and graciousness since He "sets the lonely in families" (Psalm 68:5, NIV). Loneliness is difficult, even for followers of the Lord, but God offers reminders of His presence in such times.
Jesus Is Familiar with Lonely Places
Not only are there biblical examples of individuals who experienced loneliness, but the Lord Jesus Himself was also familiar with being lonely. Christ was away from His Father, with whom He is extremely close as a Member of the Trinity. Jesus, who is the Word, had always been with the Father since eternity past (John 1:1).
In the incarnation, Jesus continued to be fully God but added humanity to His divinity (Philippians 2:7). Because of this, He was not in the exact same relationship with the Father as He had been before coming to earth. Thus, God the Son expressed a deep longing to be reunited with God the Father (John 17:5).
In addition to experiencing loneliness because of being away from the Father, Jesus was also familiar with lonely places. Throughout His earthly ministry, Jesus was regularly bombarded by crowds of people who wanted to see His miracles, hear His teaching, or experience healing.
Because He could not enter towns without being overrun by massive crowds of people, Jesus often had to stay "outside in lonely places" (Mark 1:45, NIV). The Greek word used in Mark 1:45 for lonely could also mean "solitary" or "deserted places," but does carry the idea of a lonesome place (Strong's Greek: 2048).
The pinnacle of Christ's loneliness was during the events of the crucifixion. He was betrayed by His friend, Judas (Matthew 22:3-6). Also, His closest friends, the disciples, fled when He was arrested (Matthew 26:56; Mark 14:50). Jesus was left all alone and experienced complete separation from the Father as His body hung on the cross.
Such extreme darkness and suffering under the weight of all the sin of the world caused Christ to call out, "My God, my God, why have you forsaken me?" (Matthew 27:46, NIV). From these descriptions based on Scripture, one can see that Jesus experienced loneliness and was truly "a man of suffering, and familiar with pain" (Isaiah 53:3, NIV).
Turning to God Amidst Loneliness
Amazingly, the God of the Bible can relate to human loneliness because He experienced the problem of loneliness as a man. Christians can find comfort in this fact because they have a High Priest who can sympathize with them (Hebrews 4:15).
Just as Jesus spent time with His Father in "lonely places," loneliness can drive the believer to the Lord (Luke 5:16). God can be the Friend, Comforter, and Companion that the lonely Christian desires and needs.
Turning to God amid loneliness is a biblical remedy for feeling lonely. While finding and developing new friends and relationships will provide relief to loneliness, there still may be times when no one is around, or a believer could experience loneliness because of grief and depression.
In such times, believers can run to the arms of their Lord and Savior, for He is always present (Psalm 23:4; Hebrews 13:5-6). Like the Apostle Paul, who was left alone at his arrest, Christians can confidently say that Christ stands beside them and strengthens them (2 Timothy 4:17).
Loneliness as a Grievous Pain and Gift
In conclusion, loneliness affects many people, including Christians. The multiple biblical examples of individuals who experienced loneliness demonstrate that God does care about people who are lonely and wants them to come to Him.
While feelings of loneliness can cause grievous pain, it can also be a gift by driving individuals to their loving and ever-present Savior. In the abiding presence of God, lonely Christians can be comforted by the only Friend who will never leave.
For further reading:
What Does the Bible Say about Loneliness?
What Does the Bible Say about Friendships?
What Is the Importance of Having a Spiritual Family?
Why Does the Christian Life Lead to Suffering?
Can God Be the Love of My Life?
Photo Credit: ©iStock/Getty Images Plus/Jelena83
---
Sophia Bricker is a freelance writer who enjoys researching and writing articles on biblical and theological topics. In addition to contributing articles about biblical questions as a contract writer, she has also written for Unlocked devotional. She holds a BA in Ministry, a MA in Ministry, and is currently pursuing an MFA in Creative Writing to develop her writing craft. As someone who is passionate about the Bible and faith in Jesus, her mission is to help others learn about Christ and glorify Him in her writing. When she isn't busy studying or writing, Sophia enjoys spending time with family, reading, drawing, and gardening.