How Is God Protecting Me If I Suffer?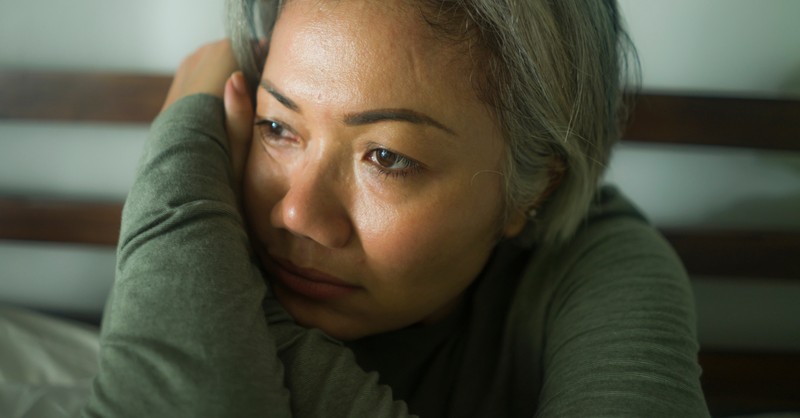 A question occurred for me in the midst of recent suffering. There are moments in life where fear grapples at my heart. The fear says to me that hurt from the past is likely to repeat.
If God allowed that hurt before, why would he not allow for that same hurt again?
Here was another what-if question, that I had no answer for in my "arsenal of faith." In the Psalms, I remembered David prayed to God, referring to him as a "refuge" and "fortress."
Pastors, and other fellow believers seem to agree with David. They say that God shields us from seen and unseen dangers. And when bad things happen, they happen for our good (Romans 8:28). In the end, we come out as better people.
Yet, if God allows me to leave a struggle better, would he let that happen to me again? There are definitely moments I mess up plenty on my own, but surely God knows my heart. He knows I am dedicated to him and if he asked whether I wanted to suffer or choose him then I would choose him.
Surely he knows, I don't want to repeat the past. Anything, but that.
Anything.
Thus, I thought and thought and thought, but could not logically come to a conclusion.
How does a woman move forward from (or in) an abusive marriage and know God's protection won't let that happen again?
How does a boy used to being abandoned by others move forward knowing that won't happen again in his next friendships?
How does a man move forward knowing his next lover will not cheat on him?
Is God's protection guaranteed in any of these scenarios? Or does protection not mean preventing something from happening?
While there is always a chance we can cause our own trouble, there is plenty of trouble in life we don't have control over.
I can't forget that Jesus said suffering would be a part of our earthly existence (John 16:33).
Thus, the question formed in my mind. God will heal me after I suffer, I believe that. God will guide me through life, I believe that. God will provide, I believe that. Protection though? How?
How is God protecting me if I suffer?
My arsenal of faith lacked the answers. Instead of being stuck in my head, I decided to read the Word, and write out my own truth to meditate on.
May this truth be a blessing upon you as we answer the question together. How is God protecting me if I suffer?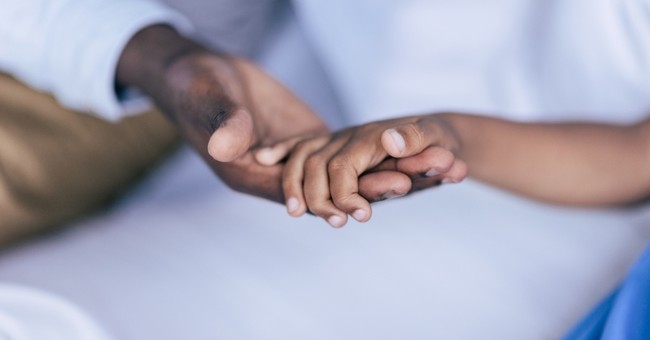 Photo Credit: ©Getty Images/Light Field Studios
What Is God's Protection?
David possessed an understanding of this question. In the Book of Psalms, there are a number of passages asking for God's protection, most notably Psalm 64 (Protection from Evildoers) and 91 (The Protection of the Most High).
"God, hear my voice when I am in anguish.
Protect my life from the terror of the enemy.
Hide me from the scheming of wicked people, from the mob of evildoers." – Psalm 64:1-2

He himself will rescue you from the bird trap, from the destructive plague. – Psalm 91:3
Jesus' words are true. David did not live a life free of trouble. I have not lived a life free of trouble, nor has anyone born on Earth. Jesus himself faced trouble.
Still, David prayed to God for protection and knew God would deliver. Through his words, we can glean two ideas about what God's protection is: prevention and rescue.
David's prayers focus on prevention when asking God to protect him before danger surfaces. While his enemies roam about in the world, David asks to be hidden from them. If they do not see him, then they can't bring him any harm.
Of course, harm does not only come from people. Sicknesses, war, and other calamities can deliver potential harm, but David would see prayer as useful to avoid these misfortunes. Through prayer, we can ask God to stand by us and shelter us from danger, knowing he is bigger than the problem (Psalm 91:1).
David also acknowledges that God's protection involves rescue, for the moments when trouble does reach him. Somehow, instead of losing hope, David believes that no matter what he faces God will eventually deliver him.
In this way he talks about God rescuing him (and us) acting as a "protective shield" (Psalm 91:4). This is a situation of some harm being done, but God does not keep us in a position of being hurt and overwhelmed by the enemy. Again, he is bigger than the problem.
David helps us to understand what protection from God means, but the what if question remains.
What if the hurtful, traumatic, and unspeakable past repeats itself?
What then?
God Promises Hope
And not only that, but we also boast in our afflictions, because we know that affliction produces endurance, endurance produces proven character, and proven character produces hope. This hope will not disappoint us, because God's love has been poured out in our hearts through the Holy Spirit who was given to us. – Romans 5:3-5
Any and all trouble we deal with in life serves to make us into more Christlike beings. We build in our character, that is to say how we understand and respond to circumstances.
A greater endurance means we can handle more, not just for ourselves, but also in our ability to support others.
The end result of that growth is hope, hope that is not wasted because we hope in an unchanging and loving God. David hoped in God too, believing he would be protected from his suffering. If trouble came, he was assured that his problems wouldn't last forever.
Each time, David's hope was not put to shame, but came to fruition.
For us today, this does not mean that our seasons of suffering will be short-lived, enjoyable, or leave us free of trauma. What we can ascertain instead is that God will make use of all our tragedies into something that promotes his kingdom.
To consider God as using our own testimonies to promote his teachings is an honor.
We can always hope that no matter what we go through, something good happens in the end, whether specifically for us, or for others. No matter the case, we ought not to be ashamed.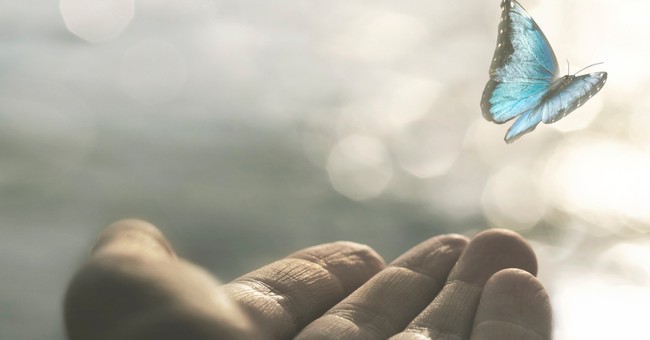 Photo Credit: ©GettyImages/fcscafeine
God Promises Renewal
Part of the reason we can have hope in God is that when we finish suffering, we come out better people. And sometimes God stores what we lost (sometimes gifting us even more). This is God's renewal.
This is hard to believe if you have suffered the death of a person or a relationship. Renewal may not look like the restoration of that relationship.
Instead, renewal may be focused on the heart—finding a newfound sense of peace or a new relationship.
Do not be conformed to this age, but be transformed by the renewing of your mind, so that you may discern what is the good, pleasing, and perfect will of God. – Romans 12:2
David recognized that renewal was tied to believing in God, trusting in the protection that he provides even if trouble finds us. Trouble does not have to win because in the end...we can be renewed. But we have to believe that truth about God.
God Promises Protection?
God is not a man, that he might lie, or a son of man, that he might change his mind. Does he speak and not act, or promise and not fulfill? – Numbers 23:19
David lived and David died. In between, he faced suffering that he caused, and the unfortunate events that simply occurred without his choosing. He made a choice in how he responded each time, either choosing God or choosing the flesh.
His writings in the Psalms make clear that God is to be sought for protection, but we have to make sure that we have the correct understanding of protection.
God is capable of preventing and rescuing. This does not mean life will be free of trouble. This does not mean past obstacles won't reappear.
What we know is that we are not our past selves. We can be different.
God may not prevent, but he will rescue. He won't rescue you, if he prevents something (he won't need to).
We can now put that what-if question to rest.
Author Jennie Allen suggests answering any what-if question with a God will answer.
What if the hurtful, traumatic, and unspeakable past repeats itself?
Then God will rescue me.
This knowledge allows us to rest confidently hoping in God for an expected deliverance. No matter what we face, so long as we are open to God and are being transformed, we will respond to situations with a renewed mindset.
We don't need to move forward thinking that the past will repeat itself because God prevents, but if the past were to repeat itself we will have the tools needed to correctly respond. Where we cannot, God always can. And in fact, he will, deliver.
Thus, we can restructure our question. How can I better suffer while God protects me?
Photo Credit: ©Getty Images/Marcos Calvo
---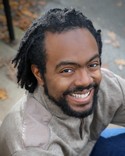 Aaron D'Anthony Brown is a freelance writer, hip-hop dance teacher, and visual artist, living in Virginia. He currently contributes work to iBelieve, Crosswalk, and supports various clients through the platform Upwork. He's an outside-the-box thinker with a penchant for challenging the status quo. Check out his short story "Serenity."