How Jesus Rescues Us from Condemnation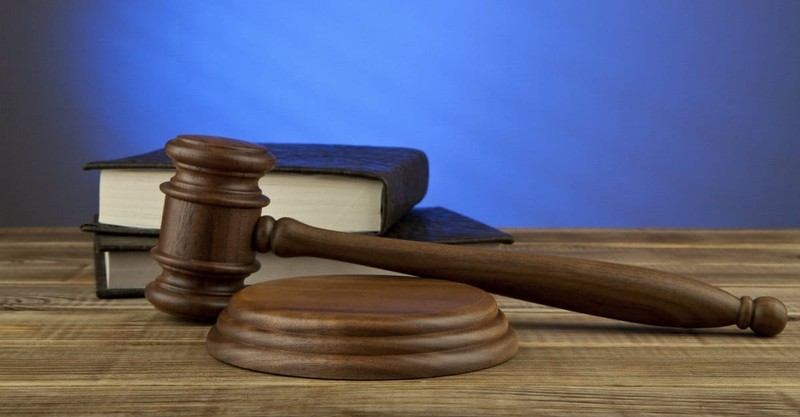 Have you ever needed to get somewhere fast, really fast, so you sped like a demon to get there? Or do you always drive 3-5 miles over the speed limit?
No? Awesome!
Yes? To be totally honest, me too.
Have you ever thought about it this way – breaking the law is a choice we make?
"But if we judged (discerned) ourselves truly, we would not be judged." -1 Corinthians 11:31 (ESV)
Why do we allow ourselves to break the law and "play with fire?" We know it will burn us and may put us on the hot seat in front of a judge.
Did we:
Plan poorly?
Leave too little time to be on time?
Not care enough about the event?
Did something more important occupy us?
Did our needs exceed the needs of others?
Did we think it such a small matter that it wouldn't really matter?
Do you see yourself in any of these options? I certainly do.
"Just as the weeds are gathered and burned with fire, so will it be at the end of the age. The Son of Man will send his angels, and they will gather out of his kingdom all causes of sin and all law-breakers, and throw them into the fiery furnace. In that place there will be weeping and gnashing of teeth." -Matthew 13:40-42 (ESV)
Lord, help me!
"There is therefore now no condemnation for those who are in Christ Jesus. For the law of the Spirit of life has set you free in Christ Jesus from the law of sin and death. For God has done what the law, weakened by the flesh, could not do. By sending his own Son in the likeness of sinful flesh and for sin, he condemned sin in the flesh, in order that the righteous requirement of the law might be fulfilled in us, who walk not according to the flesh but according to the Spirit." -Romans 8:1-4 (ESV)
The good news is this fire brings conviction, not condemnation. Conviction burns the fire of truth into us while condemnation turns us from Truth – the Truth of God. Condemnation fires are fueled by lies of the enemy, and those fires are deadly. As believers, we can say fan the fire of your truth in us Lord! This fire for believers produces growth.
There are times no laws are broken by our actions, yet decisions are made that impact us. For example, ever stuffed your luggage to overweight and then paid the fine for your baggage? Seems there's always a price to pay when we do it our way…
Or have you broken a law, for something small like not wearing your seat belt or speeding – slightly – through a school zone? It doesn't matter, off to court you go.
Did you defend yourself?
Hire a lawyer?
Was an attorney appointed?
Either way someone represents you, even if it's you!
In the courtroom, you sit before the judge, the chief prosecutor, and your attorney—these people are part of the process of determining the outcome for your actions.
Have you ever considered that the Judge – our Holy God – will sit in his High Place when we sit on his Mercy Seat? And Lucifer – Satan, the Chief Prosecutor – will replay our entire life before the Judge, pointing out every single offense we've committed in our lifetime?
Satan says, "See that one, God? Surely you know that one who broke your law and your heart? Surely, you will hand her to me as she deserves Hades as her handout, don't you agree?"
Deserves? Yes, even you acknowledge it is deserved. Your head hangs in defeat as tears streak your cheeks. The devil made his case brilliantly. He knows the Law, every single word of it. He looks for every little loophole in our lives to claim us as his.
Yet, our Chief Counselor – our Advocate - our Jesus speaks in our defense. "Yes, this is all true, every word. Yes, she deserves what you claim devil; however, may I remind you I've already paid the price for her."
"The Mercy Seat she sits on is covered in my blood – my holy blood. I claim the weight of her life and lifestyle as well as all her misdeeds, whether little or large. I bought her redemption; I carried the cross down the Via Delarosa and up Calgary's hill. I hung on that cross at Golgotha – for her."
"I'm her bond. My blood was shed to take her out of bondage. She is no longer guilty, her debt has been PAID in full."
Thank you, Chief Counselor, for being our Advocate. You have given us unmerited favor and undeserved grace; we are blessed to be children of the One True God, who loves us eternally.
Susan B. Mead, author, survivor, and an individual who has dealt with multiple losses, is an empathetic, powerful, sought-after speaker with real answers to life's questions. Susan is a Senior Ordained Chaplain, Certified by the International Critical Incident Stress Foundation, for individuals and groups suffering trauma. Susan's best-selling book Dance with Jesus: From Grief to Grace, is available on Amazon. Susan tweets @SusanBMead, posts scripture graphics daily on Facebook and Instagram,and hosts the DanceWithJesus blog linkup each Friday at SusanBMead.com. Get connected!
Publication date: January 28, 2016