How Shame Assaults Your Identity
Dave Harvey and Paul Gilbert

2016

16 Nov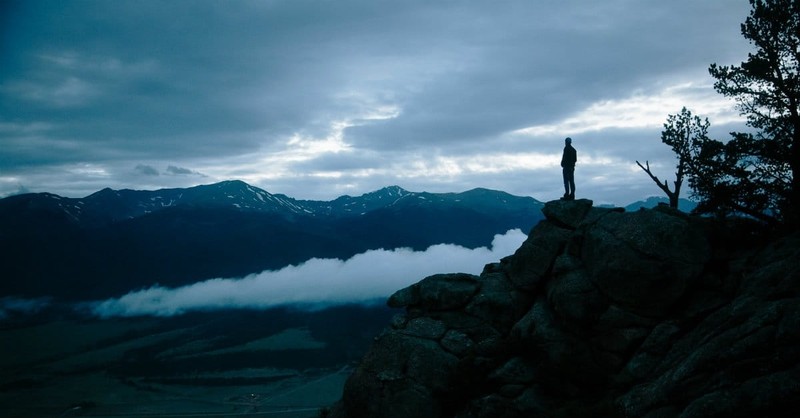 BREAKING FREE: TALKING TO YOURSELF
D. Martyn Lloyd Jones once asked, "Have you realized that most of your unhappiness in life is due to the fact that you're listening to yourself instead of talking to yourself?" Laying aside the weight of how we see ourselves and how others see us begins with the way we talk—specifically how we speak to our own soul. Lies must encounter truth. Turmoil must hear words of peace. Condemnation must listen to the gospel. But all of this starts with talking to yourself.
Let's break it down a little more. When shame comes knocking, ask yourself, "Where is my mind?" In other words, we must look beyond our feelings of shame to the ideas that foment the feelings. What we often discover is some lingering statement, some idle fear, some subtle lie, some negative idea has taken root and is now cultivating the feeling of shame.
Remember, shame assaults identity. It tries to speak about who you are as a person. "You are a failure," it screams. "You are a terrible parent. You have totally failed as a spouse. You are a colossal mess-up, hurting everyone who comes in contact with you." Shame grows as you listen to the accusations that come from your prodigal, your community, and even yourself.
But shame begins to lose its power when you expose it to the bright rays of the gospel. The gospel overrules shame. It speaks words of reality, promise, and hope—words that arm us against the blistering accusations of shame.
Earlier, we talked about the power of the stories we believe. Shame can form the narrative of the story you tell yourself. It's a tale where you are a complete failure. You need to replace that story with the True Story, the gospel. The gospel tells you that you are a child of God. The story of shame says that your sins are too great; the gospel says that all your sins have been washed away by the blood of Christ. Shame says that you stink as a spouse or parent; the gospel says you are sin-heavy and mistake-prone, but with Jesus you always have a second chance. Shame says there's no hope for you; the gospel says that because you're in Christ, God has made extraordinary promises about your future.
Shame wants to rewrite your story. It wants to redefine your identity and give you a little paper nametag. The gospel speaks the truth about who you are, permanently branding you with Christ's perfect name. You can begin to lay aside the false narratives you speak to yourself by understanding what God thinks about you, which we learn in the gospel. The gospel reveals a love so great that God sent his Son to rescue us from our sinful corruption. What could be more true, honorable, or commendable than preaching the gospel to yourself, and doing it loud enough to silence the song of shame?
Shame runs deep. It fits the circumstances around us and describes the relational destruction we see. But we need to ask: "Is it true?" The gospel speaks at a deeper level than our shame. It tells us that we are far worse than even our shame suggests, but that we are far more loved than we can ever understand. The only way to dry up the roots of shame is by constantly and consistently unearthing these roots and exposing them to the light of the gospel.
Once you identify the roots of your shame, you need to do the work of swapping it out for your new identity in Christ. Expel your fear with a superior thought about God and his goodness. The mind truly is a remarkable organ. But it can only entertain one thought at a time. So we must swap the thought; we must export shame and import something better.
Finally, brothers, whatever is true, whatever is honorable, whatever is just, whatever is pure, whatever is lovely, whatever is commendable, if there is any excellence, if there is anything worthy of praise, think about these things.  
>Philippians 4:8
Memorize this verse. Remember that shame's path is paved with specific thoughts. So each time an accusing idea begins, replace it with whatever is true, honorable, just, pure, lovely, and commendable.
But there's more. Don't just think of randomly praiseworthy things like sunsets, Handel's Messiah, an honest mechanic, or the last ten minutes of A Few Good Men. Start with the essence and apex of all that is true, honorable, pure, and commendable: the gospel itself. Consider how all of these qualities are embodied in Jesus and his finished work.
Remember, the call to "think about these things" is just another way to heed the counsel of the author of Hebrews: "con- sider Jesus"! (Hebrews 3:1-3).

Taken from Letting Go by Dave Harvey and Paul Gilbert. Copyright © 2016 by Dave Harvey and Paul Gilbert Used by permission of Zondervan. www.zondervan.com.
Dave Harvey serves as executive director of Sojourn Network and authored the bestselling When Sinners Say 'I Do" and Am I Called? He serves as a teaching pastor at Four Oaks Community Church and board member of the Christian Counseling and Educational Foundation.
Paul Gilbert is the lead pastor of Four Oaks Community Church. Paul received his MDiv and MA from Reformed Theological Seminary in Marriage and Family Therapy as well as a PhD in Marriage and Family from Florida State University. Paul currently serves on the board of Am I Called? Ministries.
Image courtesy: Lightstock.com
Publication date: November 16, 2016