How Should Christians Deal with Anger?
Chad Napier

Crosswalk.com Contributing Writer

2019

13 Jun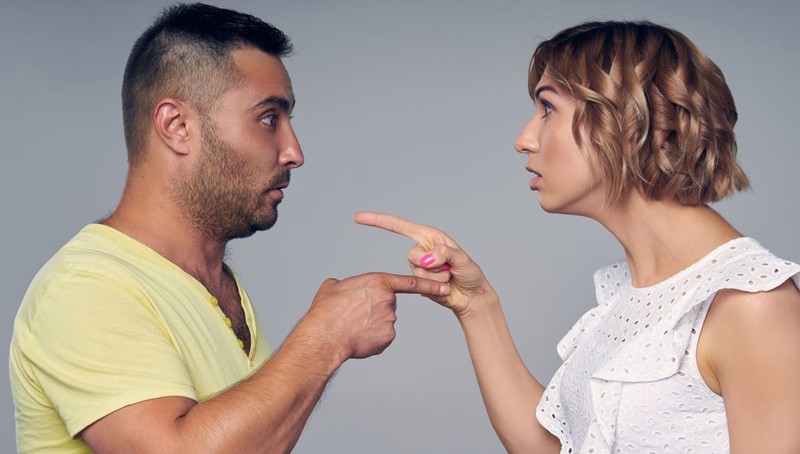 "Anger" is commonly defined as "a strong feeling of annoyance, displeasure, or hostility." Medically, we are told anger is a natural response to a perceived threat against our well-being or position.
The response causes the body to release adrenaline, muscles to tighten, and heart rate and blood pressure to increase. 
Mental health professionals advise that it's not healthy to keep anger pent up. It's better to express our feelings of anger through reasonable discussion or a productive, helpful, or healing activity.
Society, however, suggests that suppression of anger means the person or situation got the best of us, if we don't adamantly tell the person (or at least blast their good name on Facebook). 
On a spiritual level, how do these feelings of anger measure up against the fruits of the spirit?
Paul, in Galatians 5:20-21, instructed "the fruit of the Spirit is love, joy, peace, longsuffering, gentleness, goodness, faith, meekness, temperance." In 1 Corinthians 13, we are directed that love is patient and kind and does not dishonor others and is not easily angered. It can be reasoned that anger is contrary to charity, if it is spontaneously meant to dishonor our neighbor.  Proverbs 15:18 tells us a "hot-tempered person stirs up conflict, but the one who is patient calms a quarrel."
The Bible seems to place anger as the last response to the circumstances of life.  The believer is to be a peacemaker and find a solution before allowing an incident or conflict to escalate.    
In Colossians 3:8, Paul told the church, "But now you must also rid yourselves of all such things as these: anger, rage, malice, slander, and filthy language from your lips." Paul interestingly groups in "anger" with "slander" and "filthy language" as actions or feelings which are to be laid aside as dead weights and filthy garments at the time of salvation. 
These vices are not helpful because they are unsavory and do not edify our Savior. 
Filthy language and ill-will tend to promote and cherish sin. 
In James 1:19-20, we are told, "My dear brothers and sisters, take note of this: Everyone should be quick to listen, slow to speak and slow to become angry, because human anger does not produce the righteousness that God desires." 
Paul teaches in Ephesians 4:29 to "Let no corrupt communication proceed out of your mouth, but that which is good to the use of edifying, that it may minister grace unto the hearers."
Are all exhibitions of anger sinful and undue?
Jonathan Edwards in his sermon "The Spirit of Charity the Opposite of Angry or Wrathful Spirit" discussed four types of instances involving anger. Edwards preached anger could be analyzed as to its (1) nature, (2) occasion, (3) end, and (4) measure. 
Anger is sinful when it directly opposes the spirit of love. He addressed the possibility that all anger is not sinful by referring to Ephesians 4:26, "Be ye angry, and sin not."
This verse seems to instruct that the anger is not the sin, rather the behavior or actions which follow the anger, is sin.  
Determine the root of your anger: is it sorrow that wishes no ill will? Or is it revenge?
Edwards first analyzed whether the feeling of anger is "undue and unsuitable as to its nature."  He noted, "There is an opposition of the spirit of natural evil that we suffer, as in grief and sorrow, for instance, which is a very different thing from anger." For example, being angry over a loved one's death or sickness is not a sinful anger as it is directed over the natural course of life.
Further, he illustrated a father can reasonably be angered at his child's conduct. He wishes no ill-will toward his child, but instead desires real goodwill and "true welfare" in correcting for future behavior.
If the nature of our feeling is rooted in a desire for ill-will or a desire of revenge, it can easily be deemed sinful because it is directly opposite of Christian love. 
Edward next considered the impact of the occasion of anger or the root cause of the feeling. In Matthew 5:22, we learn, "Whosoever is angry with his brother without a cause shall be in danger of the judgment."
It is possible that the person to whom the anger is directed is at no fault. 
We know individuals who, as Jonathan Edwards states, "will be angry at anything that is in any respect against them, or troublesome to them."
Take the man who is late for work and gets pulled over by the state policeman for excessively exceeding the speed limit. The offender directs his anger at the police officer. His anger is directed at the officer even though his actions of doing his job are not to be blamed, because the man was breaking the law.

Similarly, we have the occasion to be angry toward God and "fret at his providence and its dispensations toward them." 
Instead of being disappointed in our own sinful actions, many times we blame God for the consequences. 
Sometimes others are guilty for our unfortunate circumstances, but the resulting anger is out of proportion to the offense.
For example, our neighbor may have neglected his fencing responsibilities and his newborn calf wandered upon our freshly-sowed grass seed. The young animal unfortunately tracked into the wet sod before he could be restrained and returned back to his rightful pasture.
It would be reasonable for the landowner to be upset with his farmer neighbor's neglect. But the anger would be undue if the rage resulted in a generation-long hatred over the incident. 
Anger is sinful when it's stirred by the faults of others "as they affect ourselves and not as they are against God."
Edwards explained "When a fault is committed wherein God is sinned against, and persons are injured by it, they should be chiefly concerned, and their spirits moved against it, because it is against God; for they should be more solicitous for God's honor than for their own temporal interest."
We cannot put ourselves in the place of God as the offended party. Sin is always against God, not against us and our feelings.   
Discern the true intent of your anger.
Thirdly, Edwards determined anger might be undue and sinful with respect to its end. We must ask ourselves whether there is anything to be gained by our exhibited anger. He compared anger without advantage or benefit to be that of the "blind passion of beasts rather than the affection of a rational creature." 
Further, we indulge a sinful spirit when the desired end result of our anger is for the gratification of our own pride or to uplift ourselves as being superior to others. 
Be sure to not let your anger eclipse reason.
Lastly, Edwards stated that anger can be directly contrary to charity and Christian love with regard to the measure of its degree and its continuance. 
Sometimes man allows his passions of anger to force him to act as if he is under the influence of an intoxicating substance, thereby losing any sense of logical reasoning. One could label this type of anger as: "you shot my dog, so I am going to shoot your cow."
Edward reasoned that "the degree of anger ought to always be regulated by the end of it, and it should never be suffered to rise any higher than so far as tends to the obtaining of the good ends which reason has proposed." 
In Ephesians 4:26, Paul instructed, "Be ye angry, and sin not: let not the sun go down upon your wrath."  We know that from a medical perspective, pent up anger degenerates into malice.  Edwards warned to be "exceedingly careful how [we] suffer anger long to continue in [our] hearts."
Focus on the fruits of the Spirit.
In summary, anger is our passionate response to a life circumstance, event, or condition. The feeling is usually undue and sinful, but can be positive and helpful. As in most spiritual matters, the line is not black or white. 
We must discern for ourselves what is the object of our passion and whether such object is actually to blame. 
We must consider whether our response in proportion to the harm suffered.
Anger is sinful and undue anytime ill-will or revenge is desired. This determination is based upon the characteristics or fruits of the Spirit indwelling the believer.
Primarily, anger is sinful when it directly opposes the spirit of charity.
---

Chad Napier is a believer in Christ, attorney at law, wannabe golfer, runner, dog lover, and writer. He enjoys serving his church as a deacon and Sunday School teacher. You can find him on Facebook, Twitter, and at his golf devotion par3sixteen.com. He and his wife Brandi reside in Tennessee with their canine son, Alistair.
Photo Credit: ©GettyImages/Paffy69