How Should Christians Love Those of Other Religions Like Jesus Did?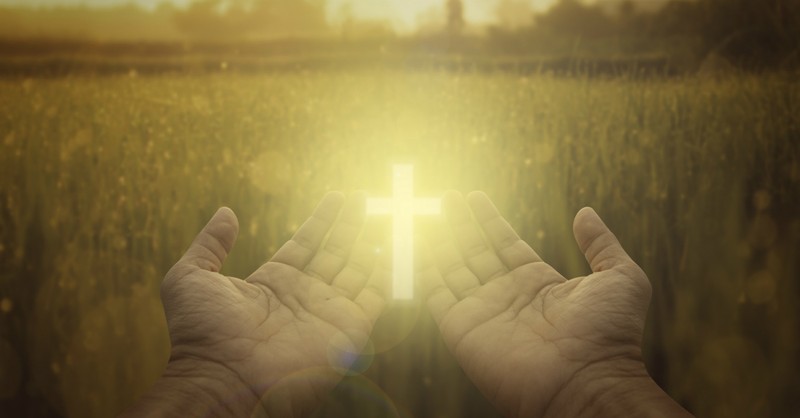 During my last visit to San Antonio, before COVID-19 pushed the pause button on travel, I received new insight into how Christians can view different religions the way Jesus did.
It happened during an unexpected and fascinating conversation at the Convention Center, that I'll share with you. And then I'll outline what I learned...from carefully studying the actions and words of Jesus and His apostles in the Gospels and Acts.
Meeting 'My Neighbor' Midday
Shortly after lunch I find a quiet moment to work on my new MacBook Air. I'm sitting on the outside edge of a fairly large booth in the midst of an enormous exhibit hall. It's the third day of the concurrent American Academy of Religion and Society of Biblical Literature annual meetings.
I look up to see Dr. Habibeh Rahim walking toward me. I later learned that she earned her Ph.D. in Near Eastern Languages and Civilizations at Harvard upon approval of her brilliant 1989 dissertation, Perfection Manifested: `Ali B. Abi Talib's Image in Classical Persian and Modern Indians Muslim Poetry.
Dr. Rahim is a Sufi Muslim scholar who serves as Associate Professor of Theology and Religious Studies at prestigious St. John's University in New York.
Some of the main courses she teaches include:
Religions of the World
Introduction to Hinduism
Introduction to Buddhism
Introduction to Islam
She also teaches broader, beyond-fundamentals courses such as:
The Family in Islamic Life and Theology
Sacred Scriptures of the East
Religious Mysticism: East and West
Buddhism and Christianity in Dialogue
How I would love to spend a year in New York auditing those courses!
Instead, Dr. Rahim has a much different agenda.
Praying For, and Loving, Our Neighbors
In the heart of San Antonio, she walks up to me and I stand to greet her.
"What group are you with?" she asks.
"I'm not sure what you mean by 'group.'"
"With which faith group do you identify?"
"I was born into a long line of atheists in Seattle, Washington," I said. "When I was 13 years old, I wholeheartedly embraced the Christian faith."
"Good," she replies. "Would you please pray for my elderly mother? She is in her 80s and quite ill. Would you please pray for her healing?"
"It would be my honor and privilege to pray for your dear mother. Do you have a business card?" I ask. Dr. Rahim apologizes and asks if she can write her name and email address on the back of one of my business cards. I trade her for another one of my business cards.
Then up walks a distinguished gentleman I assume is her husband or another St. John's University professor. Dr. Rahim introduces us. She goes on to explain to the gentleman that I had agreed to pray for her mother's healing and full recovery. Then she turns her attention back to me.
"Will you join me in my work? One of our revered leaders taught that we should care for anyone within a distance of 30 minutes. At the time, that was understood as the 200 houses closest to yours. Over time, however, a distance of 30 minutes changed. Now, a jet can travel 250, 350, even 450 miles in that time. What's more, mobile phones have swept across the world. We now can reach people almost anywhere on earth."
She continues, "Do you know what I think? It's time to change our thinking again. Now, we need to care for anyone in need, anywhere in the world. It's what Jesus taught: 'Love your neighbor as yourself.' He certainly meant anyone in need. So, will you join me in my work?"
I quickly say yes.
I go on to echo my agreement with her statement about mobile phones sweeping across the Middle East and Africa, even across the Sahara Desert. Then I say, "That phrase, 'as yourself,' is hard to understand. I like to translate what Jesus taught this way: 'Love your neighbor well.'"
"Exactly!" she says.
At that point, the gentleman standing to her left asks for my business card. "We need to keep in touch, brother. Thank you so very much."
Reaching Out to a Neighbor of Another Faith
Later that afternoon I catch another quiet moment and sit down to write to my new friend, Dr. Habibeh Rahim. I can make out her handwriting fairly well. "Habibeh" was clear. I wasn't sure on her last name, however, so I did a quick Google search. The top hit was her bio on the St. John's University website.
I resist the temptation to write to Dr. Rahim using her professional email address. Instead, I use the personal gmail address she gave me and write the following:
Dear Dr. Habibeh Rahim,
Thank you so much for our conversation today. What an honor and joy to meet you, and to hear your heart for bringing all peoples together in a new understanding of loving our neighbors, indeed all peoples, everywhere. I would love to share your vision with many others. Please add me to your email list.
As promised, I am praying for your dear mother's recovery and full healing. How good that we can thank God daily for His sovereignty, providence, holiness, love, and mystery. May your dear mother experience God's comfort, solace, encouragement, strength, joy, and peace.
Your brother, David
Notice what I do—and do not—say to my new Sufi Muslim friend.
I don't say I am praying to God the Father, through Jesus Christ, as moved by the Holy Spirit. That would only drive an unnecessary wedge between us.
I do say "Your brother." This is meant to draw us closer. I know: Christians like to call one other "brother" or "brethren." That's good and fine.
Yet, I'm on firm biblical ground when I said, "Your brother."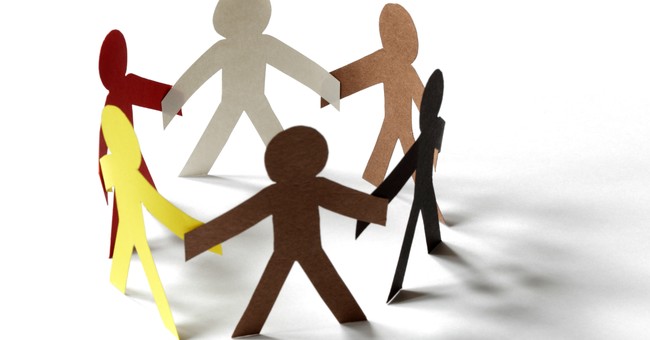 Photo Credit: ©GettyImages/BrianAJackson
What Did Jesus and His Followers Say and Do?
1. Family and Neighbors Are Brothers and Sisters
In the Gospels, Jesus talks about natural brothers, about the apostles as His brothers, about all of His followers as His brothers and sisters, and about most people ("the least of these") as His brothers and sisters.
2. Unbelievers Are Brothers and Sisters
What's more, the book of Acts is replete with uses of "brothers" that stretch far beyond our modern use of the terms. Uses of "brothers" include: Luke referring to Jesus' half-brothers, Peter addressing the other earliest Christians in Jerusalem, Jewish men speaking to Peter and the other apostles on the Day of Pentecost, the apostles speaking to other early Christians, and Stephen speaking to the Jewish Sanhedrin, which was made up of both unbelieving Pharisees and Sadducees.
3. Leaders and Elders Are Brothers and Sisters
Additional uses of "brothers" in Acts include: Stephen referring to Joseph's half-brothers, Moses speaking to two Israelite men, Peter referring to six Jewish Christian believers, Luke referring to Jewish Christians living in Judea, Peter referring to other Christians including the other apostles, synagogue leaders speaking to Barnabas and Saul and John Mark, Luke referring to Paul and Barnabas, Peter speaking to other Christian leaders, James speaking to other Christian leaders, the apostles and elders referring to themselves, and Luke referring to the Christians in specific cities.
4. Non-Christians Are Brothers and Sisters
Most surprising? Paul uses "brothers" to address Jewish men who hated and persecuted Christians, to address the Jewish Sanhedrin (which, again, was made up of both unbelieving Pharisees and Sadducees), and to address non-Christian Jewish leaders living in Rome.
We Are Still Brothers and Sisters Today
Today, you and I can do and say what Jesus, Matthew, Mark, Luke, John, Peter, Paul and other early Christian leaders did and said. We can use "brothers and sisters" when we speak with Christians, non-Christians, anti-Christians, and just about anyone else.
If we learn anything the Dr. Habibeh Rahim story and from a careful study of the Gospels and Acts, it's this:
Muslims, Jews, Christians, Buddhists, Hindus, agnostics, and even a good percentage of atheists are willing to call me "brother" and I'm on solid biblical ground when I return the favor.
The question isn't simply, "Who is my neighbor?" It's also, "Who is my brother and sister?" Either way, it's everyone you and I meet.
Photo Credit: ©GettyImages/thekopmylife
---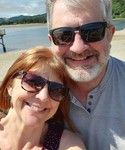 David Sanford's book and Bible projects have been published by Zondervan, Tyndale, Thomas Nelson, Doubleday, Barbour, and Amazon. His newest book is Life Map Devotional for Men published concurrently with his wife Renee's new book, Life Map Devotional for Women.