How Should Christians Respond to Transgender Awareness Week?
Vaughan Roberts

2016

17 Nov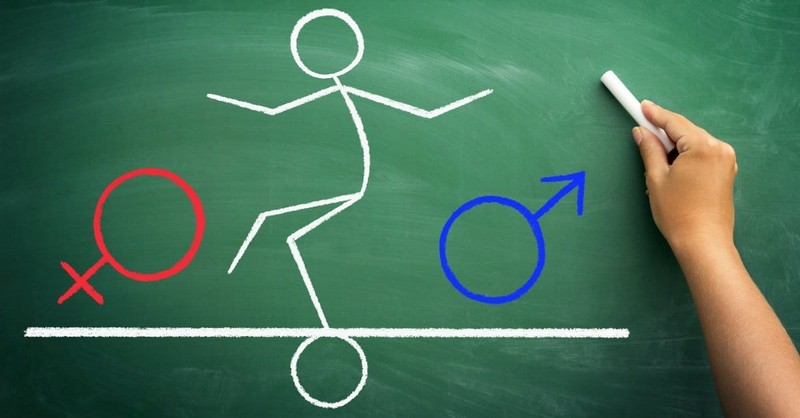 This week is Transgender Awareness Week. According to the organization's website, Transgender Awareness Week is "a time for transgender people and their allies to take action and bring attention to the community by educating the public and advancing advocacy around the issues of prejudice, discrimination, and violence that transgender people face."
How should Christians react to initiatives like this? How should Christians respond to a culture that seems increasingly at odds with what the Bible says? Should we be fearful? Indignant? Apathetic? In this extract from Transgender, author Vaughan Roberts presents a different view in answer to the question, "How do we respond to our culture?"
There are big issues in our culture that can be worrying for Christians. Now that the transgender agenda has been brought under equality laws, there are concerns about all kinds of things. It is absolutely right that transgender people should be protected from injustice. For example, the law should certainly intervene if a transgender person is refused admission to a public place, like a shop or restaurant. But should a church which doesn't think it is right for someone to transition from their biological sex be allowed not to consider a transgender person for employment? What about the right to be saying what I'm saying in this book? Some protections have been secured in the existing legislation, but how long will they last?
These are valid concerns and we should be supporting groups who are engaged at the cultural and political level in order to win a hearing for Christian voices among lawmakers and to protect the right of Christians to hold our convictions and live by them. We need to support them.
And we should be prepared to speak up ourselves in support of the goodness of God's creation of human beings as men and women. The distinction between the sexes is increasingly being undermined, especially in schools, where the concept of gender fluidity is often promoted. Christian parents and governors will surely want to express concern when this happens.
But the most important thing that our culture needs to hear is the gospel of Jesus Christ. They need to hear that the "freedom" offered by individualism is not a freedom at all. It has left people feeling very, very lost. If we've just emerged by chance, there is no answer to the question "Who am I?". I don't know who I am. I've got no identity beyond what I have made up for myself. I'm lost. And I'm lonely too, because if I'm being encouraged to push my own agenda and create my own individual identity, then inevitably we're going to clash with one another, and that will drive us apart.
As I explain in Transgender, the Bible gives a very, very different view. It speaks of a God who made us and loves us—a God who has rescued us and given us a glorious future. It tells us we're not alone in the universe. We're not lost. We don't desperately have to try and discover who we are and fight for who we are—it's a wonderful given. Sadly, the identity that we've been given at creation has been flawed and broken because of our sin, but God has committed to putting it right and we can live today as part of a wonderful story. Jesus the rescuer has come already. He has died, he has risen, he has sent his Spirit and made possible the transformation that we all need as broken people. We are broken physically, broken psychologically, broken in our hearts—but if we have trusted in Christ, God has begun that transformation in us which will continue until completion, when at last we'll be put back together—body and soul perfectly integrated for the glory of God.
Join the conversation and comment below. You can also like us on Facebook, follow us on Twitter, subscribe to our YouTube Channel, and download The Good Book Company App straight to your phone or tablet.
This article originally appeared on TheGoodBook.com. Used with permission.
Vaughan Roberts is a popular conference speaker, Rector of St Ebbe's Church, Oxford, and Director of the Proclamation Trust. He is also a member of the executive committee of 9:38 Ministries, and the author of many books, including Talking Points: Transgender, God's Big Picture, and Battles Christians Face.
Image courtesy: Thinkstockphotos.com
Publication date: November 17, 2016