How to Balance a Friendship with God and a Fear of God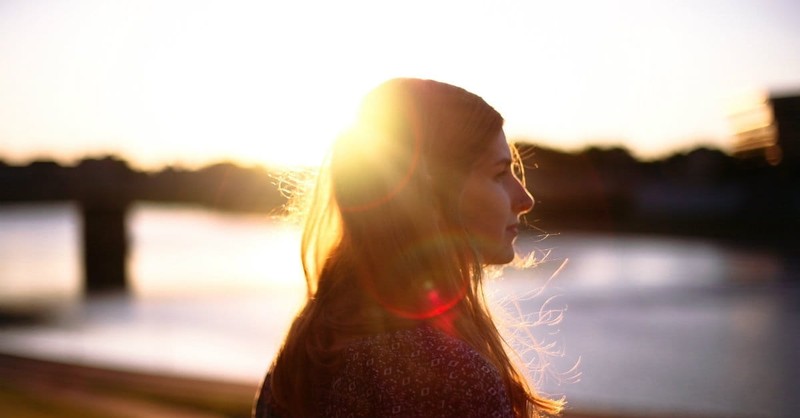 There are many degrees of friendship, but our closest friends are marked by deep trust, giving us the confidence to be ourselves. We leave our masks at the door and let our friends see the good, the bad, and the ugly parts of us. Sometimes, we may not respond most appropriately, but our true friends love us, anyway.
Close friendships require a lot of patience. God is a sign of patience and often tolerates our unacceptable behavior. Of course, He never responds in kind, even when we deserve it. God invites us into an intimate relationship, but there's more. Even though He tolerates our poor behavior choices, He continues to love us while demanding reverence
We need to grasp that we are not chatting with a human; we are communicating with the all-powerful maker of heaven and earth. This means showing honor and humility in our attitudes and methods to a level that we may not be able to give with our own strength.
If you're like me, sometimes our closest loved ones will see a side of us that is anything but humble. We try to keep our dark side under control. We may fool our friends, but we can't fool God. He sees our hearts like a neon sign on a cheap hotel that screams throughout the night. As much as we hide, we're visible. Perhaps the toughest challenge in our relationship with God is to fear Him so that we walk out a life worthy of our calling. At the same time, we embrace a personal, heartfelt trust that leads to a deep, intimate friendship.
Our biggest mistake will be to lean too far on one side or another. Fearing God so much that we miss the abundant supply of grace and mercy, He has in store for each of us. Or becoming so familiar with Him, we forget He charts our paths, and our past, present, and future lies in His hand. He is not our pal and not a vending machine on call to serve our every whim. Sometimes, it's hard to balance intimacy and awe.
The Fear of God
When I think of fear, I draw my mind to all the things that terrify me. Nasty bugs and scary creatures that are out to hurt me and celebrate my demise. Is that the fear the Bible talks about?
The Bible says, "The fear of the Lord is the beginning of knowledge" (Proverbs 1:7).
We gain great wisdom as we understand the fear of God. What exactly does that mean? It knows our place before Him, which allows us to develop a deep-rooted reverence for Him. The holiness of God leads to awe. Creation paints this tapestry weaving heaven, moon, and stars, as well as creatures big and small. He created it all. Yet, our life is but a vapor, and we are a mere speck in the universe. Still, we have his full attention. Of all that He created, He holds us in His heart. That's humbling, isn't it?
God is clear that there are benefits when we fear the Lord and consequences when we don't. Sometimes, there may be a delay, but the repercussions for sin are always on the way. You can count on it.
But when we revere Him, glorify, and honor Him, He will pour out His spirit on us and make His words known. We gain true spiritual wisdom by receiving God's words, cherishing His commands, inclining our hearts to understand, and seeking hidden treasures in His Word. As we unpack the Bible and peel off each layer, it is then that we will truly understand the fear of the Lord.
"The Lord gives wisdom; from his mouth comes knowledge and understanding; He stores up sound wisdom for the upright; He is a shield to those who walk in integrity." Proverbs 2:6-7
As we read God's Word, memorize scripture, and apply the principles to our lives, we grow and take on the likeness of Christ. We look at the world differently. Our hearts are aligned with God's wishes. We are consistent with his truth.
When we fear and worship God as King, we desire to obey Him. On our own, we are selfish. We want life our way, on our terms. David knew this and prayed to ask God to help steer his heart.
"Teach me your way, Lord, that I may rely on your faithfulness; give me an undivided heart, that I may fear your name." Psalm 86:11
Godly fear keeps our sin in check. We want to obey because it's the right thing to do, even if no one is looking. Especially if no one is looking.
Jesus says, "Greater love has no one than this: to lie down one's life for one's friends. You are my friends if you do what I command."
What Is a Friend?
We all have different degrees of friendship. The pal you go to lunch with, the pal you tell your troubles to, some may even be in the circle that qualifies for 2 a.m. phone calls.
Oprah said, "Lots of people want to ride with you in the limo, but what you want is someone who will take the bus with you when the limo breaks down." A loyal friend is the one that walks in after everyone else has left. That's Jesus. Not only riding the bus with you, carrying you to the bus stop.
"How I long for the months gone by, for the days when God watched over me, when his lamp shone on my head and by his light I walked through darkness! Oh, for the days when I was in my prime, when God's intimate friendship blessed my house, when the Almighty was still with me, and my children were around me." Job 29:2-5
God is always for us. He works out our life events for our good despite our failures. As our loving Father, He watches over us, comforts us, and seeks to draw us to Himself. He wants to be our friend and our closest confidence. God calls us to welcome His presence into our lives. But we must make a choice. This tight inner circle comes with a price.
Make no mistake. God is not our buddy. I am watching this new generation of Christianity that sends a "feel good" message. It speaks about God's loving nature but shushes the truth about His hatred for sin. Make no mistake, he doesn't have favorites. He will judge us all the same, by the same criteria. He is all-powerful, and His wrath should make us weak in the knees and hesitant to wander too far into sin. If we want a ticket to the inner circle of friends, we need to learn how to fear Him. It is only those that He will invite into the inner circle.
"The friendship of the LORD is for those who fear him, and he makes known to them his covenant."
Benefits of Friendship with God?
"If you fully obey the Lord your God and carefully follow all his commands I give you today, the Lord your God will set you high above all the nations on earth." Deuteronomy 28:1.
Just as we develop closeness in our personal relationships by spending time with our friends and family, God requires the same. We can't get to know God on a personal level if we barely speak with Him. As we draw close to God, we deepen our intimacy with Him. This intimacy results in God pulling us close and revealing secrets to us.
"I no longer call you servants because a servant does not know his master's business. Instead, I have called you friend, for everything that I learned from my Father I have made known to you." John 15:15.
The Bible gives many promises of blessing connected with obedience and fear of the Lord.
"By humility and the fear of the Lord are riches, and honor, and life." Proverbs 22:4
Fearing God Is a Choice
It's up to us. We can put God on the list that gets once a month or emergency calls only, or we can abide in His Word and spend regular time with Him. As we dedicate our life and our time to get to know Him, we will grow closer to God, He will draw closer to us, and He will instruct us and teach us in every way we should go.
Photo Credit: ©Unsplash
---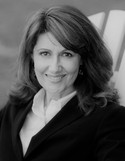 Diana LéGere is a Christian writer whose passion is to share her faith and life experience through her words and help other women do the same. She is the author of four books, most recent, Celebrations of Praise: 365 Ways to Fill Each Day with Meaningful Moments and the memoir journal, Ripples: A Memoir of Reflection.You can learn more about Diana and her books by visiting her website at https:www.womenofwordsrva.com.