How to Break Free from a Spirit of Heaviness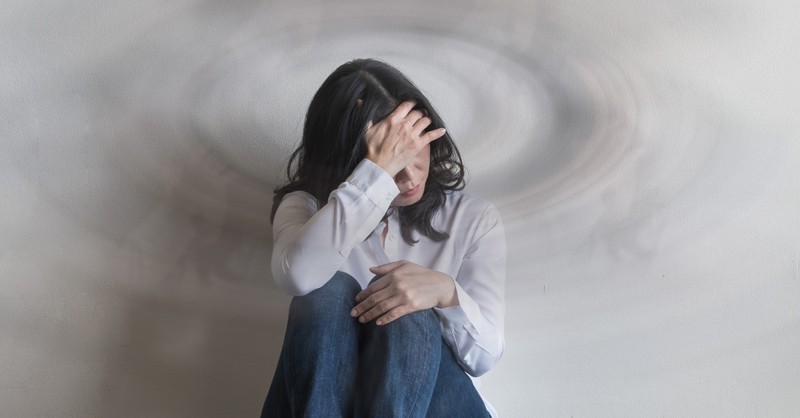 "When the battle makes me weary
It seems that I've lost ground
It's so hard to hear Your voice Lord
With distractions all around
I try to lift my hands, to give You praise
But then a spirit of heaviness
Tries to shield Your face, so I'm saying breathe"
These are the opening lines to gospel singer Fred Hammond's song "Breathe Into Me Oh Lord." The emotional turmoil captured in these lyrics reflects a believer struggling to follow God. While there is a desire to do what is right: listen, obey, and praise God, there is also opposition. The spirit of heaviness prevents effective worship by making the believer feel isolated from God. Instead of feeling connected to the Lord, as Hammond sings, there are "distractions all around." The distractions, originating internally or externally, all have the same result - the desire to connect with God is left unfulfilled. Can you relate to these lyrics?
Have you ever experienced the spirit of heaviness? Have you ever sought desperately to feel God's presence, but kept falling short? Christians throughout history can relate to this sentiment. Believers know the feeling of yearning to be in the presence of God, but still feeling alone. We are also familiar with the desire of wanting to do right, but continuously failing. Jesus knew this about humanity which is why He said the following.
"Stay awake and pray, so that you won't enter into temptation. The spirit is willing, but the flesh is weak." (Matthew 26:41)
Each of us is susceptible to the spirit of heaviness because of our sinful nature, but being susceptible is not the same as giving in. With a willing spirit, we can overcome the weakness of the flesh. Jesus offers a solution when He says to stay awake and to pray. Fred Hammond references this solution in his song. As the title suggests, he wants God to breathe into him and thus render him anew.
"Breathe into me oh Lord, the breath of life
So that my spirit would be whole
And my soul made right
Breathe into me oh Lord, day by day
So that my heart is pure before You, always, always"
However the spirit of heaviness has been affecting us, there is a solution found in God.
What Is a Spirit of Heaviness?
A direct mentioning of the spirit of heaviness can be found in the Book of Isaiah, authored by Isaiah the prophet. In chapter 61 we receive an admission from him that the spirit of God is upon him (Isaiah 61:1). The reason the Holy Spirit resides in Isaiah is because of his task as a prophet, to interpret and share the word of God He receives. Over the course of the chapter, he shares the outcome of this good word, which amounts to many blessings for God's children. Some of these blessings include exchanging misfortunes in life for better circumstances. One of these contrasts includes the spirit of heaviness being exchanged for a garment of praise.
"To appoint unto them that mourn in Zion, to give unto them a garland for ashes, the oil of joy for mourning, the garment of praise for the spirit of heaviness; that they may be called trees of righteousness, the planting of Jehovah, that he may be glorified." (Isaiah 61:3)
The act of praising God is one that brings us closer to God. While the spirit of heaviness disconnects, praise connects. This verse and chapter help us to better understand the meaning of a spirit of heaviness. The other comparisons in this chapter reflect hardship and adversity experienced by God's people. This suffering may produce tears, isolation, and sin. The spirit of heaviness can be characterized as any intense negative feeling that challenges our faith and what we know about God. Heaviness may result from our own habitual sins like addiction, lying, and gossip, or could also occur from the loss of a job, even a loved one. To feel heavy is to be burdened, and to be burdened is to not carry the light and easy yoke of Jesus (Matthew 11:30).
Whatever the source of the heaviness, we certainly lose sight of God's goodness and have a more magnified picture of our suffering. The spirit of heaviness is a challenge of holding onto doubt or faith. However, an important question for any believer is, will we cling to what we feel about our situation or what we instead know about God? Since the first two humans who sinned, mankind has been born into trouble (Job 5:7). While this may be true, we are not called as Christians to give in to negative feelings or behaviors, quite the opposite.
In the blessings Isaiah shares, there is an underlying promise that God will correct each and every problem. Isaiah purposefully mentions the garment of praise in contrast with the spirit of heaviness to reveal what believers should cling to instead. The Bible has other areas too that indicate just what our spirit should be. The spirit of heaviness is not included in these positive and uplifting descriptions. Instead, we read that the Bible wants our spirits to feel bright, joyful, and most certainly connected to God.
What Does the Bible Say Our Spirit Should Be Like?
A Grateful Spirit
"Give thanks in everything; for this is God's will for you in Christ Jesus." (1 Thessalonians 5:18)
One reason heaviness can overwhelm us is that we have lost sight of God's blessings. Keeping our minds focused on what we do have as opposed to what we do not, will lead us to live lives replete with gratitude. God is good, and He blesses us daily, but these daily blessings can easily go unnoticed.
A Patient Spirit
"But those who trust in the Lord will renew their strength; they will soar on wings like eagles; they will run and not become weary, they will walk and not faint." (Isaiah 40:31)
Patience is to wait and trust. The most patient of us can wit without complaint. Life involves plenty of waiting, whether waiting for someone to perform a helpful deed or for ourselves to fully complete a task. We practice patience also as we pray and wait to hear from God. Bible figures like Habukkuk and David experienced their days and seasons of waiting on the Lord. They spent much time in prayer, which was followed by waiting for a response. The spirit of heaviness was upon them more than once, but they knew how to properly respond to God. Patience.
A Loving Spirit
"Dear friends, if God loved us in this way, we also must love one another." (1 John 4:11)
The spirit of heaviness, if not dealt with, can leave us bitter and weak. Those dealing with addiction may fall under the control of the flesh. Others who have given up on people will find themselves alone and potentially angry with the world, even with God. Love keeps us open to serving God and others, and ways to do love.
3 Ways to Break Free from a Spirit of Heaviness
1. Know Truth
"Woe to those who call evil good and good evil, who substitute darkness for light and light for darkness, who substitute bitter for sweet and sweet for bitter." (Isaiah 5:20)
The more informed of Scripture we can become, the less heavy the spirit of heaviness will be. Suffering can make us doubt God, but knowledge reaffirms what we know. By becoming aware of Scripture we can refute any lie we are tempted to believe with God's truth. There are plenty of promises God has made to His people in the old days, and to His children now. The more we know, the more we will be able to feel His presence.
2. Pray Always
"Pray constantly." (1 Thessalonaisn 5:17)
Every day we should thank God for His blessings. We display gratitude with the words we speak, thanking God for His gifts in prayer, or even acknowledging our blessings to others. Keeping a gratitude journal is another way to communicate with God and also ourselves. More prayer equals more communication about our suffering. We are tempted most when we are alone, feeling disconnected from God and removed from community. Prayer can change our circumstances and remind us we are never alone.
3. Find Community
"And if someone overpowers one person, two can resist him. A cord of three strands is not easily broken." (Ecclesiastes 4:12)
Not only do fellow believers remind us to be thankful for God's blessings, but they can also offer wisdom when we need advice the most. In community, we find resilience and wisdom that we do not possess on our own accord. Scripture is clear about the dangers and power of sin, but to find ourselves equally yoked with fellow believers will make us all stronger in the end.
Breathe into Me Oh Lord
Much like Fred Hammond sings, even if the spirit of heaviness is over us, we should push through whatever emotions we feel and remember the truth. Praise will connect us to God, maybe not immediately but ultimately we will again feel His presence. Another truth to recall is that even when we do not feel God's presence he is still there. The Bible encourages us to pray without ceasing because God is always listening. Let's keep that in mind as we go about living life. Whatever cause we have for the heaviness in our minds and hearts, if we can hold out and continue to seek God, the spirit of heaviness will be exchanged for a garment of praise. Our tears will be replaced with shouts of joy (Psalm 126:5). All that was wrong will one day be made right. This is what scripture says, now we just have to trust the Lord to fulfill.
Photo credit: ©Getty Images/Chinnapong
---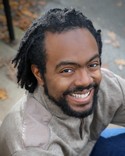 Aaron D'Anthony Brown is a freelance writer, hip-hop dance teacher, and visual artist, living in Virginia. He currently contributes work to iBelieve, Crosswalk, and supports various clients through the platform Upwork. He's an outside-the-box thinker with a penchant for challenging the status quo. Check out his short story "Serenity."
Related podcast:
The views and opinions expressed in this podcast are those of the speakers and do not necessarily reflect the views or positions of Salem Web Network and Salem Media Group.
So when sin is not being confronted, or even viewed as sin at all, it's time to address it with the hope of gently helping to restore believers caught in its web. Here are 10 sins that often go overlooked in Christian community.
Stock Footage & Music Courtesy of Soundstripe.com Thumbnail by Getty Images