How to Change the World: Be a Billy Graham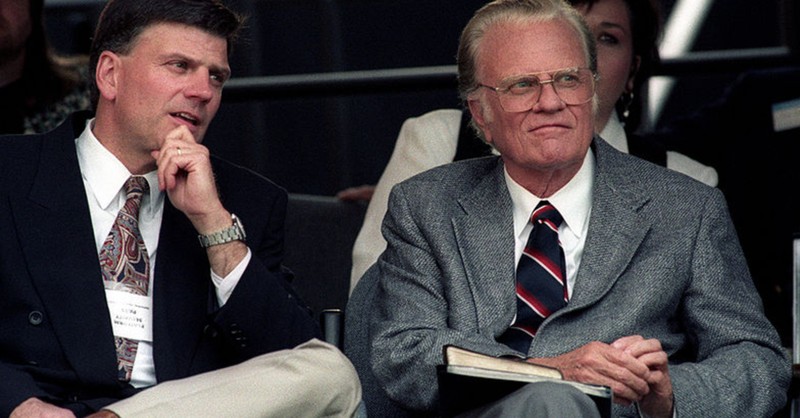 Wouldn't it be cool to change the world?
I don't feel like a person who could do that. You probably don't, either. But I'll bet that whenever the world changes for good, it happens through the daily activity of ordinary people, living extraordinary lives.
One of those people just died this morning.
Before 8:00 morning, Billy Graham entered his eternal glory during his 100th year of life. He lived worthily. He lived a life that changed the world. Here are some impressive stats about his ministry:
215 million people attended
400 crusades and rallies
185 countries and territories
34 books
He prayed with every American President from Truman to Obama. He has numbers most preachers and writers would envy. He did it without personal scandal, with the woman he loved for his entire life. No social media. He just preached the clear gospel and let the Holy Spirit move unimpeded over his audiences.
I'm challenged when I think about his legacy and his character. Maybe you are, too, so here are a couple of things to consider:
What do I want to be remembered for when I die?
If I could only accomplish one thing in life, what would it be?
If I have a successful life, will people say I was gracious, humble, courageous, and giving? Or will they remember that I was ambitious, unforgiving, afraid, and prideful?
What is your strategy for achieving greatness?
I just returned Sunday from staying at the Billy Graham Training Center, called The Cove, nestled in the Blue Ridge Mountains near Asheville, NC. Stunning views, accommodating staff, and Graham memorabilia makes his place feel reverent and holy. There, Billy and Ruth Graham are honored but not worshipped. They are loving mentors rather than American celebrities.
Truly great leadership emerges from pure hearts, pure motives, and pure actions. Eternity and legacy sit as judges.
Thank you, Billy Graham, for giving us your life as an example to follow.
"Who may ascend the mountain of the Lord? Who may stand in his holy place? The one who has clean hands and a pure heart, Who does not trust in an idol or swear by a false god. They will receive blessing from the Lord and vindication from God their Savior. Such is the generation of those who seek him, Who seek your face, God of Jacob." (Psalm 24:3-6)
Billy Graham Quotes
On How to Live with Eyes Fixed on Eternity:
"I've read the last page of the Bible, it's all going to turn out all right."
"There is nothing wrong with men possessing riches. The wrong comes when riches possess men."
"If a person gets his attitude toward money straight, it will help straighten out almost every other area in his life."
"The only time my prayers are never answered is on the golf course."
"When wealth is lost, nothing is lost; when health is lost, something is lost; when character is lost, all is lost."
"Knowing we will be with Christ forever far outweighs our burdens today! Keep your eyes on eternity!"
"World events are moving very rapidly now. I pick up the Bible in one hand, and I pick up the newspaper in the other. And I read almost the same words in the newspaper as I read in the Bible. It's being fulfilled every day round about us."
On Loving God and Loving Others Well:
"It is the Holy Spirit's job to convict, God's job to judge and my job to love."
"A real Christian is the one who can give his pet parrot to the town gossip."
"Sin is the second most powerful force in the universe, for it sent Jesus to the cross. Only one force is greater—the love of God."
"The framers of our Constitution meant we were to have freedom of religion, not freedom from religion."
"They asked her (Ruth Graham) did she ever think about divorce and she said, 'No, I've never thought of divorce in all these 35 years of marriage, but,' she said, 'I did think of murder a few times.'"
"Our society strives to avoid any possibility of offending anyone – except God."
On Evangelism:
"We are the Bibles the world is reading; we are the creeds the world is needing; we are the sermons the world is heeding."
"I have never known anyone to accept Christ's redemption and later regret it."
"Tears shed for self are tears of weakness, but tears shed for others are a sign of strength."
"Being a Christian is more than just an instantaneous conversion – it is a daily process whereby you grow to be more and more like Christ."
"The message I preach hasn't changed. Circumstances have changed. Problems have changed, but deep inside man has not changed, and the gospel hasn't changed."
On God's Will and Purpose for Us:
"The will of God will not take us where the grace of God cannot sustain us."
"God never takes away something from your life without replacing it with something better."
"Take one day at a time. Today, after all, is the tomorrow you worried about yesterday."
"God has given us two hands, one to receive with and the other to give with."
*Quotes above are excerpted from 40 Courageous Quotes from Evangelist Billy Graham on Crosswalk.com, you can read that article in full here.
Photo courtesy: WikimediaCommonsImages.