How to Discover What Truly Makes You Happy
Jennifer Dukes Lee

Author

2016

16 Aug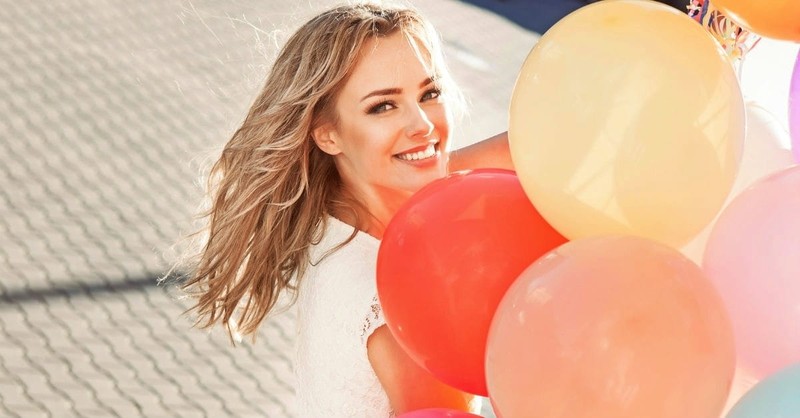 I used to think there was something wrong with me.
It would go down like this:
Plans for the annual block party would be underway. My friends would look forward to it all week long, happily baking cookies, twisting twigs into decorative wreaths, making chevron fabric covers for folding chairs, and decorating Mason jars with ribbons.
They would enter a sort of Block Party State of Bliss.
Meanwhile, I would slowly be plotting an early escape from the Block Party – so I could spend my night curled up on the couch, with my favorite show, fuzzy slippers, and srirachi almonds.
Block parties, it turns out, make me the opposite of happy.
Before you count me off as an antisocial freak, you must know that I actually love people. I would be lost without my tribe of friends. But I'm not good with big crowds, or crafty things. I'm not kidding when I tell you that I almost hot-glued my hand to the dining room table.
Thankfully, something happened when I hit my middle age. I began to realize this: My preferences don't make me weird. They make me wonderful.
The same goes for you.
A Dare Toward Finding Happiness
Recently, I took a God-made dare to cultivate more happiness in my life. Part of that dare helped me overcome a lot of myths about happiness.  Two of those myths were these:
1. If I want to be happy, I need to do what they're doing.
2. I would be happier if I were made like they're made.
People wrongly assume that happiness is one-size-fits-all. But the truth is, what brings us happiness varies widely. There are moms who actually enjoy hosting Pinterest-perfect half-birthday parties for their cats. Some couples delight in lakeside picnics; others hate the itchy grass. Some people delight in tidying up their houses and completing small tasks, like washing the dishes. If that's you, by all means: Do it! (And then come over to my house.)
Happiness really can be found in so many little, wonderful ways. It's that contented sigh when you cross the last item off the to-do list. It's the morning's first cup of coffee. It's the smile you get when you drop off a loaf of still-warm banana bread for your elderly neighbor. It's the sound of your friend's laughter, and you realize she got the punch line before you even said it. It's a clean floor, an organized pantry, the scent of a freshly bathed baby. It's the anticipation you feel as you drive to your book club, wondering whether your friends made the same discoveries you did. Happiness may be a night curled up on the couch with your husband, two hands touching in the popcorn bowl as you watch Shark Week. Maybe for you, happiness is a night on the back deck, under the stars, while a coyote howls in the distance.
And yes, maybe for you, it's the block party planned for this Saturday night!
There is no one way to happiness. In Jesus, there are uncountable ways.
The Five Styles of Happiness
When I took this dare toward happiness, I began to explore my theory that God uniquely wired us for happiness. I interviewed people from ages eleven to ninety-two, consulting with psychologists, talking with ministry leaders, and by reading hundreds of studies and articles. I then created an assessment tool to see if we could pinpoint people's individual happiness styles. Thousands of people have now taken the test, and it's been thrilling to help people discover what truly makes them happy.
It's important that I tell you this up front: We have also discovered that the area where you are most wired for happiness, is the exact area where you are most likely to experience burn-out, exhaustion, over-indulgence, and a host of other challenges.
Read on to discover the five styles, and a few of the challenges that come with each.

The Doers: Doers find supreme happiness in purposeful activity. They are in their happy place when they are doing what they were created to do—and doing it well. Doers may struggle with perfectionism and workaholism. They find it a challenge to rest.
Their life motto is: "I don't wait for the weekend to live a happy life."

The Relaters: Relaters find supreme happiness in positive, meaningful relationships. They thrive in the company of friends and family. Relaters struggle with draining themselves emotionally by taking care of everyone else first. They are challenged when they feel they've been left out.
Their life motto is: "Together is what makes us brave when life makes us scared."
The Experiencers: Experiencers find supreme happiness by engaging in meaningful moments with a sense of adventure, curiosity, and whimsy. Experiencers struggle with overindulging, are easily distracted, and find it a challenge to get their work done.
Their life motto is: "I don't look for happiness in a store; I look for it in moments."

The Givers: Givers find supreme happiness by seeking ways to bring delight to others. They believe that a shared happiness is a double happiness. Givers struggle with feeling drained from taking care of others. They are challenged when it seems that others aren't as generous as they ought to be.
Their life motto is: "The best way to find happiness is to create it for someone else."

The Thinkers: Thinkers find supreme happiness in the contemplative work of the mind. They take delight in learning, pondering, and dreaming. Thinkers get frustrated with others who don't see things their way. They are challenged when people make them feel incompetent.
Their life motto is: "My inquisitive, wandering, wild mind doesn't make me weird; it makes me wonderful."
(Can you guess which one you are? Find out for sure by taking the Happiness Style assessment found here.)
Bottom line is this: You can stop wishing for the happiness of someone else's life—and discover happiness in the one you have.
Too many people waste precious time enviously cataloging the happy lives of others. We could waste our lives thinking happiness exists somewhere else, in some other life, doing what someone else is doing. We could walk blindly past our own happiness sweet spots every day while never really stopping to nourish them.
Or we could get on with the business of rediscovering who we really are as a way of uncovering a new, rich vision of happiness.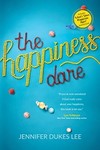 This is an adapted excerpt from The Happiness Dare copyright © 2016 by Jennifer Dukes Lee. Used by permission of Tyndale House Publishers, Inc. All rights reserved.
Jennifer Dukes Lee is an award-winning former news journalist, an (in)courage writer and a blogger at http://www.JenniferDukesLee.com. Jennifer once took a dare to find out whether happiness matters to God and, if so, how to pursue it in a way that pleases Him. Out of that quest, was born: The Happiness Dare: Pursuing Your Heart's Deepest, Holiest, and Most Vulnerable Desire.
Take Jennifer's Happiness Style Assessment, and find out in five minutes or less, what truly makes you happy.
Publication date: August 16, 2016