How to Expand Your Life with God
Whitney Von Lake Hopler

Crosswalk.com Contributing Writer

2007

23 Jul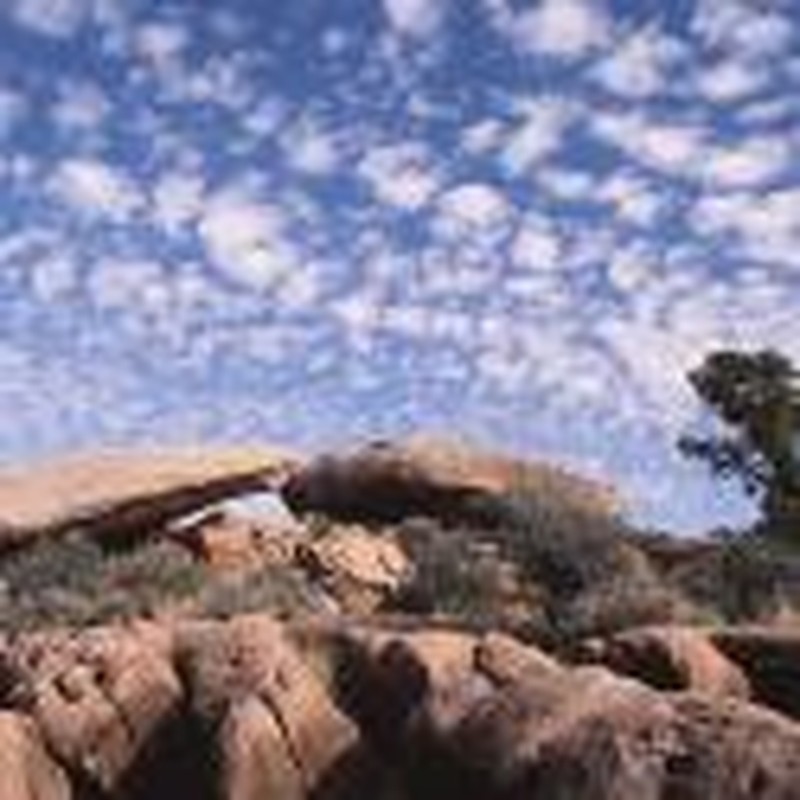 Editor's Note: The following is a report on the practical applications of Joni Grace Powers & Robert A. Pyne's new book, LifeSpace: The Practice of Life with God, (Regal Books, 2007).
Life's demands can suffocate you if you settle for less than the abundant life God offers. So take a breath of fresh air and expand your life with God beyond the limits what you can imagine and into an experience of unbounded adventure.
Here's how you can expand your life with God:
Seek worth beyond measure. Instead of trying to prove your worth to yourself and other people, remember that God's glory shines through you because He has made you in His image. Be confident in the fact that you are valuable simply because you are God's child.
Pursue identity beyond circumstance. Understand that your circumstances don't define who you are. Know that your circumstances are simply tools for God to use to shape you into the person He wants you to become. Realize that God is able to redeem even the worst circumstances in your life to accomplish good purposes.
Seek love beyond performance. Rather than or trying to earn God's favor, accept the fact that God already loves you deeply and unconditionally. Rest assured that your relationship with God through Christ is sealed for eternity.
Embrace the messiness of being human. Understand that you can grow not by trying to transcend your human frailties, but by being honest about them and coming to God just as you are so He can use your weaknesses to make you strong. Don't focus on trying to project an image of perfection. Instead, admit your flaws and let them reveal how much you need God. Be authentic in your relationships with other people and seek to learn from the messy interactions you sometimes have with them. Realize that being human isn't a problem to be solved; it's a calling to grow more like the God who chose to take on human form to save the world. Know that God loves real human beings like you because He chose to be incarnated as one.
Live fully in the present. Instead of wishing the present away and longing for your future in heaven, pay attention to where you are right now in life. Rather than trying to escape your life, start looking for ways that God is at work around you. Ask God to help you bloom where you're planted.
Invite the Holy Spirit to fill you. Remember that everything – even your next breath – is a gracious gift from God. Thank Him regularly for giving you life through His Spirit, and welcome the Holy Spirit to fill your soul and transform you. Ask the Spirit to enlarge your view of reality so you can envision more than just what you can see and embrace the full potential of your life.
Aim your love in the right direction. Ask yourself the key question: "What do I love?" Honestly consider what you might currently desire in place of God, such as comfort, stability, affection, opportunity, piety, or success. Make sure that nothing knocks God out of His rightful place as your absolute top priority. Plan how you spend your resources (time, energy, money, etc.) around the fact that your relationship with God is most important. Choose to love for who He is instead of just what He can do for you. Expect that the more you get to know God, the more you'll fall in love with Him. Know that loving God for His own sake will bring you true joy.
Discover joy. Be alert to specific ways God is at work around you, and make time to reflect on the beauty of that work (such as something you appreciate in nature, or a quality you find charming in a person you know). Notice when and how God answers your prayers, and make time to thank Him for His generosity and creativity. Read, meditate on, and study the Bible to learn more about God, and delight in what you discover about Him through His Word. Be open to the mysteries of faith and avoid futile attempts to fit God's work into a box you can fully understand or control. Look for God's reflection in human creative expression, such as through art, music, literature, and dance. Make a frequent practice of getting out of your comfort zone and trying something new, such as traveling to a foreign country or learning an extreme sport. Celebrate fresh joy whenever you encounter it.
Let God's love flow through you to others. Don't just take God's love for yourself and let it end there. Share that love with other people by reaching out to them as God leads you to do so. Draw a diagram that represents your sphere of community, listing the names of people you're closest to in the smallest circle and moving outward. Then, outside the largest circle, write the names of people you consider enemies or don't feel able to love for whatever reason. Pray about how your circles can expand to encompass all the names you wrote as people with whom you share God's love. Recognize that God intends for you to be roped together with others in community. Don't practice your faith alone; build meaningful relationships with other believers and actively participate in church. Rejoice with others when they have something to celebrate; weep with others when they're suffering. To the extent that it depends on you, be at peace with all people. Slow down the pace of your life and make time to be with people face to face often. When you spend time with friends and family, enjoy their company instead of just trying to accomplish a set agenda during your time together. Don't use love as a tool to try to manipulate others for your purposes. Ask God to help you love others as He loves them – unconditionally.
Make space for grace. Thank God that His grace gives you the space to grow as you're becoming more like the person He intends for you to become. Let your gratitude motivate you to extend grace to other people. For example, let your husband enjoy eating goat cheese or sauerkraut, even if it grosses you out, and give your son or daughter permission to join a garage band, even if that means loud practice sessions at your house. Go easy on others when they make mistakes for which they're repentant. Just as you don't have to earn God's love, don't make other people earn your love. Don't parcel love out sparingly to others. Ask God to help you love people lavishly, whether or not you think they deserve it. Ask God to give you the humility you need to overcome pride, self-righteousness, and self-sufficiency. Remember that you – just like everyone else around you – are a sinner, yet God still loves you and Christ still died for you. Be willing to help other people without expecting anything in return. Decide to love even in ugly situations. Believe the best about others and wish the best for them, encouraging them and supporting them as they pursue God's dreams for their lives. Every day, be proactive about doing small things with great love, such as forgiving an obvious slight, offering someone a ride, preparing a meal for someone in a crisis, or complimenting a colleague. Constantly ask yourself: "How have I seen God's grace extended by others toward me?" and "How have I been the space of grace for someone this week?"
Forgive. Know that, just as God has forgiven you for all your sins, He expects you to be willing to forgive others who hurt you. Don't wait until you feel like forgiving; you likely never will. Instead, make the choice to forgive, and rely on the help God will give you to do so. Work toward reconciliation with those who are willing. Realize that by forgiving, you create a new beginning out of past pain. Understand that forgiveness opens up the space you need for healing in your relationships.
Sacrifice. Ask God to help you place your life at His disposal with gladness and eagerness to see how He will use you to accomplish good purposes. Let your love for God and gratitude for all He has done for you motivate you to give freely of your time, energy, money, and other resources to God's work on Earth. Don't just give what's left over after you take care of yourself; give the best of what you have. Be willing to make sacrifices for others as God leads you, even when your efforts aren't rewarded or even acknowledged. Remember that, though you main gain nothing from other people, God will give you joy as you serve Him. Be welcoming toward others, taking a genuine interest in their lives and making time to build meaningful relationships with them. Let go of your own agenda for your relationships and invite God to use them however He chooses to help you and others grow. Ask the Holy Spirit to empower you to be humble and kind as you go about each day, willing to give yourself away one commitment at a time.
See clearly. Don't settle for a small vision that limits your concept of who God is and what plans He has for your life. Instead, ask God to give you the right perspective on Him and reveal His big vision for you. Let go of your own plans that don't align with God's plans, trusting that for every one of your own dreams that falls away, a better dream from God for you will take its place. Place your hope in the reality of God's promises, and realize that doing so creates space for your faith to keep expanding.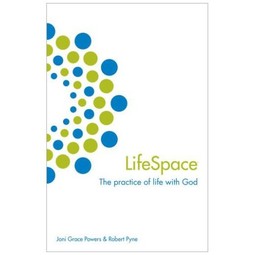 Adapted from LifeSpace: The Practice of Life with God, copyright 2007 by Joni Grace Powers and Robert A. Pyne. Published by Regal Books, a division of Gospel Light, Ventura, Ca., www.regalbooks.com.
Joni Grace Powers has her roots in the wilds of West Texas and now lives in Dallas. She is a frequent lecturer, a retreat speaker, and an ordained minister. A passionate teacher and communicator, Joni's writing has covered the gamut from technical business articles to executive development courses to theological musings in seminary. Joni and her husband, Tim, are holding on for the ride as they raise two teenage daughters.
Robert Pyne hails from the beautiful desert of Arizona and now lives in Dallas. He is a professor in Theological Studies at Dallas Theological Seminary, a published author, a retreat speaker, and an ordained minister. A sought-after speaker on the intersection of Christian life and culture, Bob is also an active participant in such arenas as the American Academy of Religion and the Emergent conventions and dialogues. Bob and his wife, Julie, valiantly attempt to keep up with four teenagers and Webster, the infamous dog.