How to Have Unshakeable Joy Like Paul
Dr. Matthew Harmon

2016

29 Jan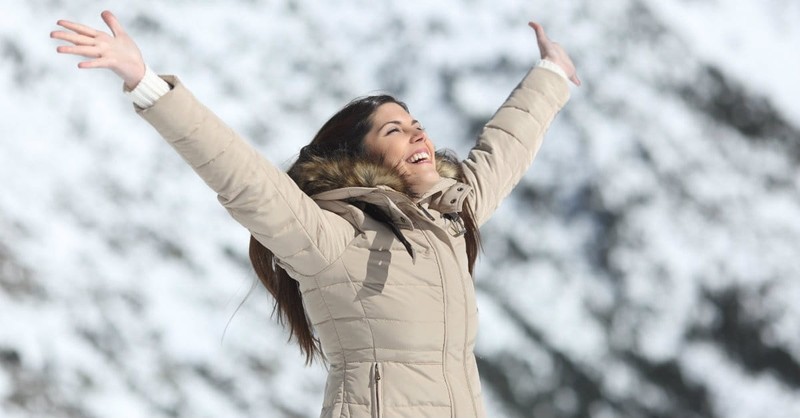 Unshakable Joy
For many of us, life is hard. Our daily circumstances seem to conspire to rob us of our joy. Maybe you're stuck in a job that you do not like and doesn't pay enough to cover your bills. Maybe you're in a difficult marriage or have a strained relationship with a family member. Maybe you're trying to follow Jesus, but the people around you make fun of you for being so "religious." Or maybe you're struggling with a health problem that makes it difficult to do even the most basic everyday activities.
In the midst of these realities, experiencing constant, deep, and long lasting joy can seem unattainable. But the Bible repeatedly talks about experiencing a kind of joy that transcends our circumstances. Jesus told his disciples that he wanted them to experience the fullness of his joy in their lives (John 14:11; 16:24; 17:13). The apostle Paul calls believers to "Rejoice always" (1 Thes 5:16). But how is that possible?
Paul wrote a letter to the Philippians that is saturated with joy. Sixteen times in just four chapters Paul uses words like rejoice or joy to describe what our state of mind or general attitude should be as Christians. And he writes this joy-soaked letter in the midst of his own difficult circumstances. He was under house arrest in Rome, living in a rented apartment (at his own expense!) chained to a different Roman soldier every few hours. This on top of the three years he had spent in prison in Caesarea. So by the time he wrote to the Philippians, he had been in Roman custody for several years. Yet rather than allow his circumstances to drive him to despair, he experienced deep joy and pleaded with the Philippians to share in his joy.
So what was Paul's secret to unshakable joy? From his letter to the Philippians, Paul teaches us two key truths about unshakable joy.
First, unshakable joy is rooted in Christ and what he has done for us. After reminding the Philippians of just some of the blessings they experience through the gospel (2:1), Paul asks the Philippians to complete his joy by living in a way that reflects the mindset of Christ Jesus himself (2:2-5). He then describes how that mindset was embodied (2:6-11). Even though he was fully God, Christ set aside the glories of heaven to become a servant by taking on human flesh and living among us (2:6-7). He lived the life of perfect obedience that we could never live and willingly gave his life on the cross for our sins (2:8). Therefore God exalted him so highly that Jesus has been given the name above all names, and there will come a day when all creation recognizes Jesus Christ as the sovereign Lord and rightful King of the universe (2:9-11).
As if living the life we should have lived and dying the death we should have died wasn't enough, Jesus Christ made us citizens of his heavenly kingdom (3:20). So even though we live in this world with all its difficulties, sorrows, and heartbreaks, a day is coming when Christ will return for his people and transform us so that we will be perfect reflections of him (3:21). God will usher in a new heavens and new earth for us to dwell in, where there will be no more mourning, no more crying, no more pain, no more curse (Rev 21:1-8)
What a Savior we have! No wonder, then, that Paul instructs believers to "Rejoice in the Lord always; again I will say, Rejoice" (4:4; see 3:1 also). When we focus our minds on the beauty and glory of who Jesus is and what he has done for us, God stirs our hearts with a joy that transcends our circumstances. Our circumstances change constantly, but "Jesus Christ is the same yesterday and today and forever" (Heb 13:8). So when we seek to find our joy in him, we will never be disappointed, because unlike our circumstances Jesus Christ never changes.
Second, unshakable joy is rooted in the progress of the gospel. Even though Paul was in chains, the gospel was not. The fact that other believers began to share the gospel with others even more actively because of his imprisonment brought Paul great joy (1:12-18). He wants to continue his ministry among the Philippians to watch them grow in their joy in Christ (1:25). He joyfully offers his life as a sacrifice to God so that others grow in their faith in Christ (2:17-18). He asks that those who work to advance the gospel be shown honor and received with all joy (2:28-29). Even Paul's joy over the Philippians' financial gift is grounded in the fact that it enables him to continue advancing the gospel (4:10-18).
No matter what our circumstances, we can find joy in what God is doing to advance his purposes in this world. Even if it is difficult for us to see evidence that God is working around us, we know from Scripture that God is working out his purposes all around the world to advance the gospel. God has promised that he is at work so that one day "the earth shall be full of the knowledge of the LORD as the waters cover the sea" (Isa. 11:9). Since that purpose will never change, we can find unshakable joy in the progress of the gospel.
Conclusion
If we pursue joy in our circumstances, we are guaranteed a life of disappointment. But when we seek joy in Christ, what he has done for us, and the progress of the gospel, we can experience unshakable joy. Here are two practical steps we can take to do this.
First, read, reflect on, memorize, and study passages that portray the beauty of Christ and what he has done for us. Besides the passages from Philippians mentioned above, here are some good ones to start with: John 6:1-71; Acts 2:14-41; 3:11-26; Gal 4:4-7; Eph 2:1-10; Col 1:15-20; Heb 1:1-14; 1 Pet 2:4-10; Rev 4:1-5:14.
Stay informed on how God is at work (both locally and globally). Today it is easier than ever to find out what God is doing in the world. In addition to being involved in your local church, there are a number of sites that regularly share what God is doing around the world such as Wycliffe, Voice of the Martyrs, The Joshua Project, and Open Doors USA.
At the end of the day the choice is yours. Will you seek joy in the circumstances of your life, or experience the unshakable joy that Christ offers you?
---
Dr. Matthew Harmon is Professor of New Testament Studies at Grace College and Theological Seminary in Winona Lake, Indiana, and he serves on the preaching team of Christ's Covenant Church. His recent book, Philippians: A Mentor Commentary (Christian Focus, 2015) was recognized in The Gospel Coalition's Top Books of 2015 as the winning book in the Bible and Theology category. Dr. Harmon's writing has also been published on Jesus.org and BibleStudyTools.com.
Publication date: January 29, 2016