How to Live Your Life by What's Most Important
Bayless Conley

Pastor, Cottonwood Christian Center

2005

2 Dec

COMMENTS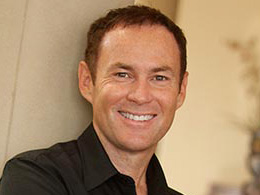 In our lives, we tend to get caught up in the trivial at the expense of the most important. We lose focus and allow the world to influence our decisions…and we end up experiencing anything but God's best.
I want to challenge you today to take a look at your life-an honest look. As you review your commitments, your focus, your passions…the things that take up your time…are they really the most important things in life?
If you and I are wise, our lives will be marked by majoring on the important and not on the trivial and the unimportant.
To help you in that pursuit, let me point you in the right direction.
In Scripture, God tips us off as to what is most important with one little phrase…"take heed." That phrase literally means to give your undivided attention to and apply yourself to do what's being said.
For example, in 1 Corinthians 10:12, Paul gives us some very important direction if we are to discover God's best for our lives:
Therefore let him who thinks he stands take heed lest he fall.
To understand the force of what Paul is teaching in this one verse, you must understand the context in which it is found. He is pointing to the children of Israel as an example of those who failed…those who didn't experience the best God had for them.
Here is what he says in the preceding verses:
6 Now these things became our examples, to the intent that we should not lust after evil things as they also lusted.
7 And do not become idolaters as were some of them…
8 Nor let us commit sexual immorality, as some of them did…
9 nor let us tempt Christ, as some of them also tempted…
10 nor complain, as some of them also complained…
11 Now all these things happened to them as examples, and they were written for our admonition, upon whom the ends of the ages have come.
12 Therefore let him who thinks he stands take heed lest he fall.
Paul's point? Don't become arrogant and think you can't fall into sin. Don't look at others and think:

• "I can't believe he fell into immorality and committed adultery. It could never happen to me."
• "How awful. She's let other things take first place in her life, and she put God on a back burner. I'd never do that."
• "They murmur and complain, and they've got such a bad attitude. I would never be that way."
The moment you get cocky and smug, you're headed for disaster. Destruction is preceded by pride. A fall is preceded by a haughty spirit. If you think you stand, take heed, because you are ripe for a fall.
The moment you get smug and proud and look down your nose at somebody else and their troubles, you better take heed to yourself lest you end up falling as well. All of us need to walk softly before God and maintain an awareness of how dependent we are upon Him for His strength and His grace moment by moment.
In fact, I'll let you in on a little secret. Are you ready? God is not depending on you. He wants you to depend upon Him. And there is a huge difference between the two!
You will never experience God's best if you live a life full of pride and haughtiness.
There are many other times in Scripture where God points to what is most important…what will allow us to experience His best in our lives. I outline those truths and how you can apply them in your life in the series, What God Considers Important.
It is my gift to you this month…to thank you for your donation to our Answers program. To find out how to receive your copy, see the box on page X. I hope it will be used by God to help you experience His best for your life.