How to Make Your Faith Real
Whitney Hopler

Crosswalk.com Contributing Writer

2008

11 Sep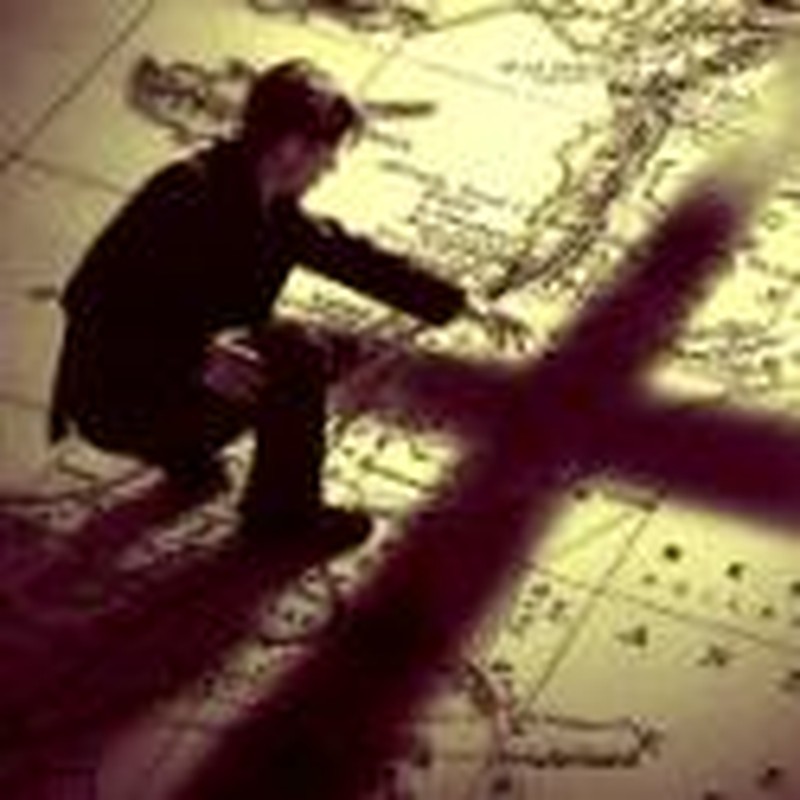 Editor's Note: The following is a report on the practical applications of T. Suzanne Eller's new book, Making it Real: Whose Faith is it Anyway?, (Kregel Publications, 2008).
You may have been going to church for a long time. You may know lots of Bible stories. You may even pray regularly. But why? What is it that motivates you: a desire to be a good person, a sense of tradition, or a passion to connect with God? What do you really believe about God, anyway?
If you've ever wondered if there's more to faith than what you're experiencing now, you can benefit from asking questions and discovering more.
Here are some crucial questions you can consider to make your faith real:
Questions about which way you should go in life:
· "Is God more than a feeling?": God is bigger than your feelings. Living by your changing feelings will prove unreliable, but trusting God – who doesn't change – will give you consistent faith. Remember that God loves you despite whatever negative feelings you may experience, and He is faithful whenever you struggle. Place your trust in biblical truth rather than your emotions.
· "Do I own my convictions?" Instead of relying on the convictions of others (like your parents, Sunday School teacher, or pastor), explore what you really believe, and why. Ask God to enlighten you and strengthen your core belief system. Get to know the Bible well, and apply its truths to your life. Decide to live out your convictions with courage, wisdom, and faith.
· "Is my faith more than a habit?" Faith is much more than just following religious traditions. God wants your faith to motivate you to freely worship Him out of love, not obligation. Faith should be dynamic; always helping you grow closer to God and become more like Christ. Ask God to give you a fresh vision of His purpose for your life. Then offer yourself to Him to do your part in His important work on earth.
· "Is my faith only a group activity?" Faith isn't a spectator sport. Move beyond just enjoying large worship services with your friends to spending time alone with God on regular basis. Pray about your deepest thoughts and feelings during your one-on-one times with God.
· "Am I ready to take a u-turn?" If you've been heading in the wrong direction – away from God – decide to turn around and head toward Him through confession and repentance. God will meet you where you are and help you draw closer to Him.
· "Do I push God away in the tough times?" What's your response to tough times when they come? Realize that you need God all the time – and especially during tough times. Don't isolate yourself from God when challenges hit. Instead, pray about your troubles and ask God to bring good purposes out of them.
· "Do I give God the first opportunity?" When you need guidance, do you turn to other people or just sort through your own feelings before ask God for help? Turn to God first. If you do, He'll give you the discernment necessary to help you figure out the best way to proceed.
· "Do I ask God for direction when the choice isn't clear?" Save yourself the trouble of muddling through confusion and making destructive mistakes by consistently praying about your choices. Learn how to listen to God and obey what He says.
· "Do I study the Bible for myself?" Rather than just relying on the limited biblical knowledge you can gain from listening to sermons or talking with other Christian friends, decide to actually read and study the Bible yourself on a regular basis. Ask God to speak to you in fresh ways through the Bible whenever you read it.
· "Where do I find my strength?" Look to God alone to give you the strength you need in any situation. He's the only reliable source of strength.
Questions about what you believe:
· "Have I built my own altar?" Build an altar in your heart for God every day by making Him your top priority and working everyone and everything else in your life around your relationship with Him.
· "Who is God to me?" Beware of trying to make God smaller than He really is. He's much more than a buddy who comforts you; He's the all-powerful God of the universe. Ask God to open up your eyes to see Him in a new way. Let God's mysteriousness motivate you learn something new about Him every day.
· "What is my true identity?" Don't base your identity on your talents, your jobs, your relationships, your possessions, or what other people say about you. Instead, base it on what matters most – the fact that God created you, loves you, and has a good purpose for your life.
· "Is God relevant in my world?" Every part of your life relates to God. Pray for the wisdom to make choices that honor God and His plans for you, so you can enjoy the best life possible.
· "How do I apply this to my faith life?" Incorporate your faith into every part of your life instead of reserving it only for emergencies or certain contexts. Absolutely everything you experience can help you grow as a person if you pray about it and invite God to use it to accomplish good purposes in your life.
Questions about who you trust:
· "Do I trust God when life is unfair?" Instead of thinking about how big the obstacle you're facing is, consider how big God is, and realize that you can completely trust Him to act according to what's best for you in any situation.
· "Will God show me what to do?" Whenever you're not sure what to do, pray to God boldly, expecting Him to answer. You can trust Him to give you an answer, plus the peace you need.
· "What if my life is affected by someone else's decision?" Even though other people will let you down, God never will. You can always count on God to help you when others have hurt you. His love can never be taken away from you.
· "What if I can't trust myself?" Struggling with sin is a normal part of living in our fallen world. But when you sin, don't stay in your sin. Instead, ask God to help you heal and mature. You may not be able to trust yourself, but you can always trust God.
· "Am I ready to trust?" Decide that you will reach out to God no matter what you're going through. Then, when challenges hit, your resolve will propel you in the right direction – toward the God who is always ready to help you.
Questions about what God wants from you:
· "Does God choose me?" God has definitely called you to fulfill a good purpose. Even if other people don't accept you, God does. The purpose God has for you goes beyond anything other people can see, such as how smart or attractive you are. Pray for the Holy Spirit to help you discover and fulfill your purpose.
· "Which message do I follow?" You'll hear many different kinds of messages every day, from a variety of sources. Some will be based in biblical truth, and some will be based in lies. Ask God to help you judge the messages you hear before embracing them as truth. Pray for the wisdom you need to discern which messages to follow.
· "Am I following the Rabbi?" Don't worry about trying to earn God's love through good deeds and religious rituals like the Pharisees in the Bible. Instead, follow Jesus the Rabbi's message that you're a sinner saved by grace who is completely and unconditionally loved.
· "Do I have a servant's heart?" God wants you to serve other people, letting His love flow through you into their lives. Ask God to help you overcome apathy and motivate you with a fresh sense of passion to serve others. Pray for guidance about specific ways God wants you to serve.
· "Do I call myself a disciple?" Count the cost of following Jesus. Be willing to do whatever it takes – whatever He calls you to do – because you love Him.
· "Am I gifted?" God has gifted you in distinct ways. Ask Him to make it clear to you what those are. Think about your interests and talents when discovering your spiritual gifts. Then use those gifts fully, as God leads you.
· "What if I sink?" Mistakes and failures aren't the end of the road for you. If you ask God to help you learn from them, they can become valuable experiences that will lead to the greatest success of all – growing spiritually.
· "Why is destiny such a big deal?" You play a vital part in God's work on earth. God wants to use you to spread the Gospel message of hope to others. If you don't do your part, it affects many other people. So make it a high priority to share your faith regularly.
· "Can one person make a difference?" While you can't change the whole world, you can significantly change the lives of the people with whom you communicate. The prayers you pray for others and the practical ways you reach out to help them will definitely make a difference for the better. Pray for God to let others see His power working in you.
· "Am I ready to step into destiny?" Decide now to live out your faith to the fullest. As you do, you can be sure that God will be faithful to complete the good work He has begun in you.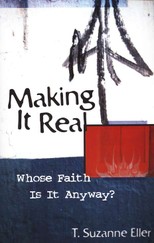 Adapted from Making it Real: Whose Faith is it Anyway?, copyright 2008 by T. Suzanne Eller. Published by Kregel Publications, Grand Rapids, Mich., www.kregel.gospelcom.net.
T. Suzanne Eller is a full-time author, freelancer, and ministry speaker. She has written articles for magazines such as Christian Parenting Today, Today's Christian Woman, Guideposts, and many others. In addition, Suzanne is a youth culture columnist for Enrichment Journal and travels around the nation ministering to teens, parents, and youth workers.