How to Put Others above Yourself
Nick Hall

President and CEO of The Table Coalition

2016

6 Jun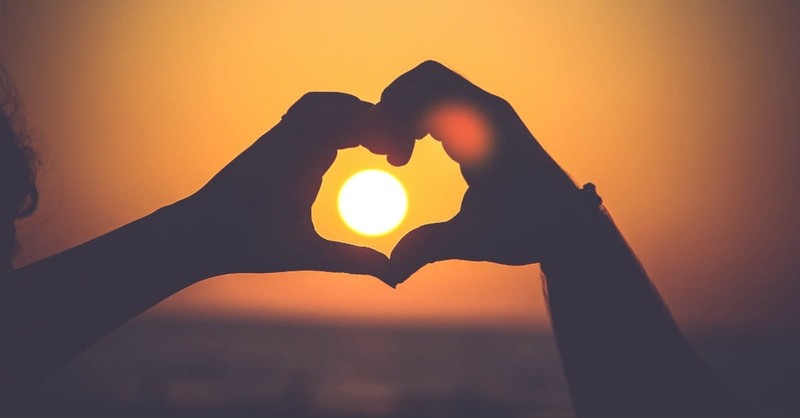 Put Others Above Yourself
If we spend time with Jesus, then we will naturally be driven to do the things that Jesus did. In other words, if you tell me you're hanging out with Jesus every day and yet there is no desire in your life to share your faith, or love those he gave his life for, then we should probably dig a little deeper to find out what version of Jesus we are talking about.
Jesus gave his life for others, and one of the most freeing realizations you can come to is that life isn't all about you. It's not about me, either. Life is about knowing Jesus and making him known in our service to others. Life is about extending amazing grace to people, one wretch at a time. We all start wretched; we all need to be shown the way back to God. It takes discipline to keep another's relationship with God at the forefront of your thinking, but it's a discipline you will never regret.
Start here: the next time a friend pops into your head, instead of thinking the same old thoughts about them—thoughts based on popularity, clothes, work, school, money, their family, their house, their car, and how you compare to them—try thinking about where they are with God first. How would you like others to be praying for you? I need people to pray for me, and I can guar­antee the same is true of each person God has brought into your life. With that friend in mind, say, "God, please bless him today. Please be near to him in a way he can sense. Help him overcome whatever obstacles he's facing. Give me opportunities to share your hope with him."
Then, text that person and say, "Hey, thinking about you. Hope you're doing well. Praying for you today."
I try to send texts just like that every day, and I'm always amazed by the responses I get back. Not everyone responds, but when they do, they tell me what a huge deal it was for them. Think about it, when was the last text like that you got? Let's start a new trend!
Another habit I try to maintain as I'm on the go is to ask God to bring me opportunities to encourage strangers. Recently I prayed with a guy at a park. On the last tour I was speaking on, I met a worker in the stands where our event was taking place. I think he was cleaning the aisles or fixing one of the chairs. When I approached him, I said, "Hey, I'm part of the group that's putting on tonight's event, and I wanted to come say hi and to thank you for all your work to make this place look so nice." I could tell he was shocked that someone would take the time to talk to him.
That man and I wound up talking for nearly half an hour. He had some troubling stuff going on in his life, and I was able to listen, pray for him, and offer a copy of the gospel of John that we have at our events. It was such a simple thing, stopping by and saying hello. But the net effect was incredible—both for his heart and for mine. This is how it is with kindness: the rewards are always great.
Stay Close to Jesus
If I had to pinpoint the most important habit of all, it's this one: get as close to Jesus as you can, as often as you can. There is no substitute for time with Jesus. In my own life and in the lives of thousands of young people across the globe, I've noticed that the deadliest habits aren't the typical suspects, such as drugs, gambling, liquor, or sex—despite how crippling those things can be. No, the deadliest habit is a little thing called distraction—the slow drift away from God. It's the subtle meandering away from the trail until the day dawns when you wake up and realize you have no idea where you are, how you got there, or how on earth you're going to find your way home.
We all drift from time to time, and while we can't ensure 100 percent close proximity to Jesus every second of every day, we can get better at spotting the drift, at training our hearts to seek him first (Matthew 6:33, NIV), and at quickly making our way back to his side. "Keep your eyes on Jesus," Hebrews 12:2 says, "who both began and finished this race we're in."
When I see that I've drifted into my work and pride, I can put my eyes back on Jesus and be reminded that it's his work I'm doing.
When I see that I've drifted into comparison and jealousy, I can put my eyes back on Jesus and be reminded that in him my life is complete, lacking nothing. In him, I have all that I need.
When I see that I've drifted into a state of depression, I can put my eyes back on Jesus and be reminded that the more I invite him into my thoughts, the more joy I will know in my soul.
And the same is true for you. Whenever you see that you've drifted from God, that there is distance between you, you can put your eyes back on Jesus and know that he's eager to welcome you back.
Practically, there are a few things I do to fix my eyes on Jesus, as the Scrip­ture says (see Hebrews 12:2, NIV). For example, when I wake up in the morn­ing, instead of reflexively reaching for my phone to check my social-media feeds, the first thing I do is pray through my day. I do it right there in bed, even before my feet have hit the floor. I think about where I'll be going, what I'll be doing, and who I'll be doing it with, and I offer up those people and plans to God. I ask him to redirect me whenever and however he needs so that I can live the day for him. I ask him to give me wise words to say. I ask for the grace to be kind to people instead of ignoring them, dismissing them, or manipulating them. I ask for him to keep me far from bad decisions, decisions that in an in­stant could wreck my life. And I thank him for promising to accompany and equip me as I go about my day.
Once I get going, I try to read a passage of Scripture, either with the You­Version app on my phone or else in the Bible that sits on my nightstand. Sometimes I read a devotional book, such as Sarah Young's Jesus Calling or the old classic Streams in the Desert. Today's entry says, "It is very easy to fall into the habit of doubting, worrying, wondering if God has forsaken us, and think­ing that after all we have been through, our hopes are going to end in failure. But let us refuse to be discouraged and unhappy! Let us 'consider it pure joy' (James 1:2, NIV), even when we do not feel any happiness." Something as simple as that truth can ground my entire day. As long as it's grounded in Scripture, I find it to be an anchor. I bet the same would be true for you.
If I'm in my car for an extended period of time, I'll listen to worship music. If I need to blow off some steam and go for a run, I'll queue up a sermon from a beloved pastor and grow spiritually while I log my miles. If I get bad news that sends me reeling emotionally, I'll mutter under my breath, "Jesus, Jesus, Jesus. Help me, Jesus." People nearby might think I'm cursing, but I'm not. I'm try­ing to keep from falling apart. I'm trying to stay connected to him, because things tend to devolve quickly whenever I flee his scene.
And that's my point here: do whatever you need to do to get Jesus, because there is no substitute for time spent with him.
Reprinted from RESET: JESUS CHANGES EVERYTHING Copyright © 2016 by Nick Hall. Excerpted by permission of Multnomah, an imprint of Penguin Random House LLC.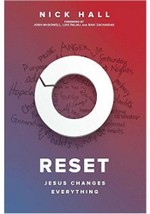 Nick Hall is the founder of PULSE, a prayer and evangelism movement, which is calling for one million Americans to gather on the National Mall in July at Together 2016, and is the author of RESET: Jesus Changes Everything (Multnomah, June 2016).
Publication date: June 6, 2016