How to Stand Up for Your Beliefs under Opposition
David Kinnaman and Gabe Lyons

President of Barna Group

Published

Mar 14, 2016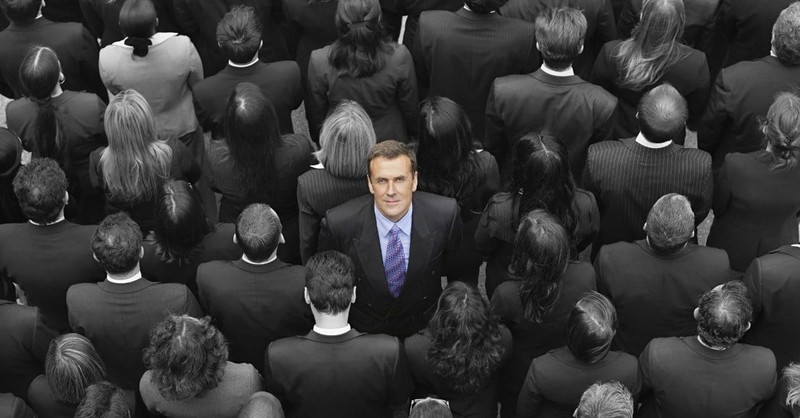 Assimilate or Accommodate?
Following Jesus radically redefines the ideas by which good faith Christians live. Our relationship with our Creator is reflected in our words and actions. Our faith demands that we adopt a way of life that honors our King.
In some cases, we have to get weird. This isn't easy. Who wants to be the odd man out, right?
Demonstrating allegiance to King Jesus creates uneasy moments, and we need not seek them out. Merely by faithfully following Christ, we will stand in opposition to a culture that demands our fidelity. As Peter declares in Acts 5:29, "We must obey God rather than human beings!" (NIV). It seems sometimes that it might be easier to go along and get along. But deep in our bones we know that following Jesus requires more.
We have choices to make.
Will we assimilate or accommodate?
Assimilation means embracing the claims, concerns, and commitments of our dominant culture. This is the path of least resistance and will elicit the fewest questions. You will fit right in with the status quo—no hard questions to answer or awkward moments to navigate. Like the disciple Peter, you may be afraid to acknowledge Jesus and the truth that is within you. In the short-term, it may feel wise and socially expedient to avoid the difficult conversations.
Accommodation means you choose a countercultural way. Your life stands out as odd and curious, tethered to a different set of truths. This puts you at odds with culture's conventional wisdom. You are confident enough, however, to live alongside those with whom you disagree. For good faith Christians, accommodating those we oppose is critical to maintaining a faithful Christian witness. We must support the right of every person to live by his or her conscience. This means finding ways to accommodate one another even when—no, especially when—we hold an opposing view.
With an accommodation viewpoint, we don't seek out conflict. But when the commitments and claims we've made diverge from those of the majority culture, we don't hesitate to stand out.
The Old Testament book of Daniel provides a picture of standing in humble opposition. According to Daniel 3, the Judean exiles Shadrach, Meshach, and Abednego had become provincial leaders in Babylon, a nation that had set itself against the things of God. Somehow, even in exile, they found a way to accommodate this pagan culture without assimilating into it.
But when they were instructed to bow down to the golden image of King Nebuchadnezzar, they stood in boldness—together.
Their non-Jewish peers reported them to the king: "There are some Jews—Shadrach, Meshach, and Abednego—whom you have put in charge of the province of Babylon. They pay no attention to you, Your Majesty. They refuse to serve your gods and do not worship the gold statue you have set up" (Dan. 3:12).
These friends lived under a different set of assumptions about the world they inhabited than the surrounding culture, and their actions showed it. Their lives stood in contrast to those of their peers. The social pressure to assimilate was no match for their faithfulness. They said no.
And their boldness changed the future for their people in exile.
When King Nebuchadnezzar ordered the three Hebrews thrown into a white-hot furnace to die for their treason, he saw a fourth figure beside them in the flames. He cried out:
Praise to the God of Shadrach, Meshach, and Abednego! He sent his angel to rescue his servants who trusted in him. They defied the king's command and were willing to die rather than serve or worship any god except their own God. Therefore, I make this decree: If any people, whatever their race or nation or language, speak a word against the God of Shadrach, Meshach, and Abednego, they will be torn limb from limb, and their houses will be turned into heaps of rubble. There is no other god who can rescue like this! (Dan. 3:28–29).
The king not only accommodated their view but also protected them from others who would not be so accommodating. Obviously, we are not advocating that those who disagree should be cut to pieces—we're in favor of confident pluralism, after all, not barbarism. But Shadrach, Meshach, and Abednego show us the undeniable power of a small group standing for what they believe.
Good faith Christians can sustain a similar humble opposition only if we are prepared and in community. It really can feel like social suicide to adhere to biblical ideas that contradict the ideas our world easily embraces. But we must not grow weary in doing well.
In the "church of culture," the greatest sin you can commit is saying someone else is wrong. No matter how nicely you disagree, it is a real possibility that you could be thrown into the proverbial furnace reserved for social outcasts and cultural traitors. The fact that you disagree is enough to convict you. One-third of Americans say that anyone who believes same-sex relationships are wrong is intolerant. We're not talking about bullying gay kids or evicting a lesbian couple from their apartment—just believing that God's intention for sexuality does not include gay sex.
Being faithful often demands that we express ideas that conflict with the majority culture's claims, concerns, and commitments. What Christians believe about sin, human purpose, identity, and ultimate meaning is at odds with the beliefs of many others. But we can't stay quiet.
[Editor's Note: This article is excerpted from Good Faith by David Kinnaman and Gabe Lyons. © 2016 by David Kinnaman and Gabe Lyons. Used by permission of Baker Books, a division of Baker Publishing Group. http://www.bakerpublishinggroup.com]

David Kinnaman is author of unChristian and You Lost Me. He is president of Barna Group, a leading research and communications company that works with church, nonprofits, and businesses ranging from film studios to financial services. Since 1995, David has directed interviews with nearly one million individuals and overseen hundreds of US and global research studies. He and his wife, Jill, live in California with their three children.
Gabe Lyons is author of unchristian and The Next Christians. He is the founder of Q, a learning community that educates and mobilizes Christians to think well and advance good in society. Called "sophisticated and orthodox" by The New York Times, Q represents the perspective of a new generation of Christians. Gave speaks on cultural issues where fiath intersects public life. He lives in Nashville with his wife, Rebekah, and their three children.
Publication date: March 15, 2016