How Wisdom and Love Transform the Way We Listen and Speak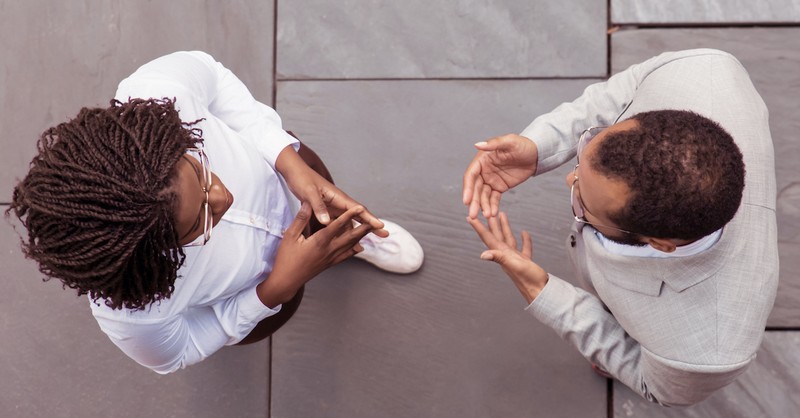 The words we use on a daily basis, the ones spoken, written, or thought, reveal truths about us. When we enter into conversation with one another, we choose our words for better or for worse. Our diction is a reflection of how we see the other person, ourselves, and most importantly God.
There are words we choose to say, others we do not, but all speak to our identity.
In addition to our ability to speak, God also gives us the ability to listen (notice how God designed us with two ears, and one mouth?). When speaking, we send out information, but when listening, we gather information. Listening informs us of the world beyond ourselves. Our ears allow us to gain knowledge, enjoy music, and hear one another.
This is how we relate to each other, and God. We listen, we speak.
Today though, American society, especially us Christians, have found ourselves in a communication conundrum. When we speak, we slander, we belittle, we talk over one another. Listening has become void.
When was the last time you let someone share a thought you disagreed with, but chose not to rebuttal? When was the last time you had a conversation and didn't rush to talk about yourself? When was the last time you had a conversation and didn't feel the need to mention yourself at all? These are questions I have confronted in my own life with parents, friends, colleagues, and acquaintances. There is power in words, and that power is made clear in the Bible.
"Pleasant words are a honeycomb: sweet to the taste and health to the body." (Proverbs 16:24)
We can uplift, educate, and support one another with the words we use, just like a teacher does a student. Though with our free will and sinful nature as humans, we always can choose to use words for the opposite effect.
"But now you must put them all away: anger, wrath, malice, slander, and obscene talk from your mouth." (Colossians 3:8)
When we use words to berate one another, we break down relationships, self-esteem, and our ability to love. If love is mentioned in the first and second greatest commandments, then misusing our words means we are failing to do what's right (Matthew 22:37-40). Not only that, but we render ourselves unteachable when we would rather speak than listen.
Yet, wisdom and love are the very two things we as Christians should strive toward as we listen and speak every day. Wisdom teaches us the right way to live. Love helps us to care about how we live. Only when we perfect the two can we overcome our modern-day issue of communication.
Wisdom
"The fear of the Lord is the beginning of knowledge; fools despise wisdom and instruction." (Proverbs 1:7)
"If any of you lacks wisdom, let him ask God, who gives generously to all without reproach, and it will be given him." (James 1:5)
When children enter school, ideally they leave each day having learned something new. As Christians, every time we encounter God's word, ideally we will learn something new. If everyone is considered sinful and fallen, then that means there is always room to improve (Romans 3:23).
Yet, there is a significant number of people today who are content with what they know and do not strive to do any better. Consider the person who goes to church on a weekly basis, but takes nothing away from the service. Can we grow our relationship with God without growing in wisdom?
Instead of learning, we adopt an attitude of omnipotence, knowing everything that's right and everything that's wrong. If we know everything, what more use do we have of God? Much like a student who doesn't study, in time they forget what they learned. Christians are no different. Without reminding ourselves of biblical truths, in time we may forget.
One way this manifests is when a parent doesn't want to take honest critique from a child. The parent assumes they know more because of age and experience. And maybe that is generally true, but that conclusion renders themselves faultless when the child may be making a valid point. Parents, much like a child, can be reminded of ways they can grow. Parents don't stop being sinners just because they are parents. And if anyone can spot a parent's flaw, the child should have keen insight.
When we enter into conversations with fellow believers or unbelievers, how we posture ourselves will influence our speech. Our goal should be to always act as students, not as the teacher. Students contribute ideas, but also ask questions to better understand. Students speak, and students listen. Moreover, students are teachable. When we pray to God or talk to others, listening will allow us to learn and grow in ways we cannot on our own.
Love
"My dear brothers and sisters, understand this: Everyone should be quick to listen, slow to speak, and slow to anger." (James 1:9)
"Therefore, whatever you want others to do for you, do also the same for them, for this is the Law and the Prophets." (Matthew 7:12)
Prior to the year 2020, discussing politics was taboo, but tolerable in many situations. Ask any Trump supporter if they felt threatened by society and the likely answer is yes. Have we strayed so far from loving one another, that we stopped accepting ideas different from our own?
Jesus highlights our command to love with the Parable of the Good Samaritan, bringing together two people from two different cultures with plenty of reason to hate. In the current political atmosphere, we name-call those who disagree with us, and in worst-case scenarios threaten them with violence. Where is the listening in these circumstances?
Choosing to love as Jesus did means seeing everyone around us as other children of God. After all, everyone is made in God's image (Genesis 1:26). God designed the person, not their political party. This is by no means limited to politics. We are called to love family, friends, acquaintances, strangers. Everyone.
To answer God's call to love in this way, we need the wisdom that reminds us that He loves people. He loves the people we hate, the ones we mock, disrespect, or simply ignore. Without being able to love those around us, we do not honor the other person, nor ourselves, but especially not God.
The Power of Words
With more wisdom and more love, we have the antidote to our communication conundrum.
If we strive daily to be more like Christ, surely there are ways we can grow. Depending on who we are, we can speak less and listen more, or speak more and listen less, but all in an effort to experience love and wisdom. The words we speak to one another say more about us than about the person to whom we speak. The next time we engage with someone we disagree with, we can aim to be loving instead of aiming to be right.
The Bible proves that words have power. We can use the precepts of the Bible as a way to better engage with people on a daily basis. Once we start having better conversations with those around us, we can role-model behaviors for others. Then the trend continues.
Photo Credit: ©GettyImages/MangoStar_Studio
---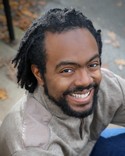 Aaron D'Anthony Brown is a freelance writer, hip-hop dance teacher, and visual artist, living in Virginia. He currently contributes work to iBelieve, Crosswalk, and supports various clients through the platform Upwork. He's an outside-the-box thinker with a penchant for challenging the status quo. Check out his short story "Serenity."
Related podcast:
The views and opinions expressed in this podcast are those of the speakers and do not necessarily reflect the views or positions of Salem Web Network and Salem Media Group.
So when sin is not being confronted, or even viewed as sin at all, it's time to address it with the hope of gently helping to restore believers caught in its web. Here are 10 sins that often go overlooked in Christian community.
Stock Footage & Music Courtesy of Soundstripe.com Thumbnail by Getty Images