Human Traffickers Prey on Tsunami's Most Vulnerable Victims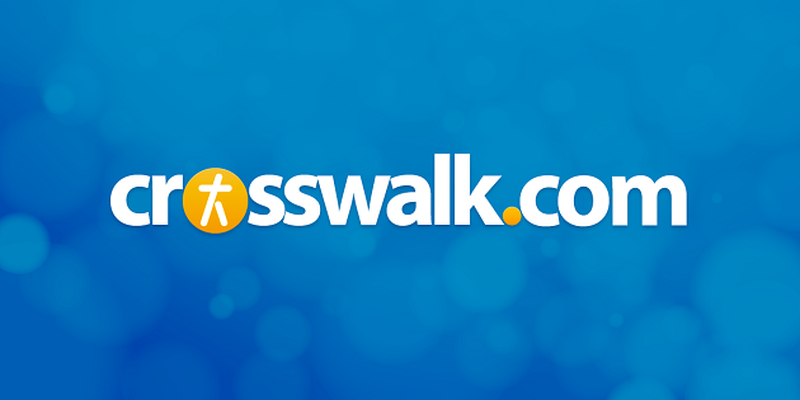 Before the debris settled on the devastating Southeast Asia tsunami of December 26, reports of human trafficking emerged from the region. With the death toll now higher than 200,000, tens of thousands still missing, and entire costal villages decimated, it's hard to imagine things getting much worse for the nations involved. Yet as incomprehensible as it seems, evidence is mounting that child trafficking gangs are preying on the region's thousands of children who are orphaned or separated from their parents.
It is estimated that 1.5 million children were affected by the tsunami, and tens of thousands have lost one or both parents. These shell-shocked children, many of whom wandered unaccompanied though their destroyed villages, have lost everything in life that is familiar to them. Their homes and towns are destroyed, their family and friends gone. Many have had nothing to eat or drink and no place to sleep.
It is easy to see how young victims of a natural disaster become targets to those perpetrating one of the world's worst disasters. The destruction affords the "perfect opportunity" for traffickers in Indonesia to sell children into forced labor and sexual slavery in neighboring countries such as Malaysia and Singapore, UNICEF spokesperson John Budd told the BBC. He also confirmed reports of text messages distributed around Asia advertising orphans for sale.
According to the United Nations, the trafficking of children is a lucrative business; it ranks third in the world (behind drugs and arms sales) in terms of the money it generates. And many of the areas hit hardest by the recent tidal waves have historically been notorious for the reprehensible commerce in innocent lives.
"We know that 100,000 children are [coerced] into the trade in that region of the world every year," says Gary Haugen, president and founder of International Justice Mission (IJM). After the tsunami, IJM, a non-profit human rights organization that investigates and intervenes on behalf of the victims of child sex trafficking, immediately sent investigators to Thailand, Sri Lanka, and other known hotbeds for sex trafficking activity in the region.
"This is not a new problem for this area of the world, it's been going on for years and years, predating the tsunami," agrees Joe Mettimano, senior child protection advisor for World Vision. "The region's sex trafficking problems have been well documented, but as a result of the tsunami, thousands more orphans will be vulnerable to traffickers. Getting them to a safe place, to special refugee camps, is a priority. There we can help set up their transition back to real life, and start the process of reunification, getting them back to their families and neighborhoods."
According to the publication Christian Today, "the UK-based charity Save the Children acknowledged that effort in child protection is acute. Especially in the worst hit area, the Aceh Province of Indonesia… Save the Children is moving quickly to identify unaccompanied children and send trained child protection officers to sites such as camps for internally displaced persons to help protect vulnerable children from being trafficked or exploited."
Local governments are taking steps to prevent the abduction of children as well. Indonesia is prohibiting children under the age of 16 from leaving the country without proper documentation. Many orphan refugee camps are being guarded by local police. Many of the devastated nations are putting moratoriums and restrictions on foreign adoptions.
Although many in the United States have made inquiries about adopting these children, international adoption agencies say it could take months or longer to determine whether a child is truly an orphan.
"It's best for these kids to be with their extended families in their own communities," says Mettimano. "The adoption process should not start for two years because it can take that long to get children back to their families. We want to see that process exhausted first."
Vigilance will be required among aid groups and government officials, says IJM's Haugen. Not merely in seeking the families of these children but in paying attention to the problem and protecting them traffickers. "It's a positive thing that there has been so much attention on this issue," Haugen told Crosswalk.com. "But the traffickers will be patient. They have time on their side. They often obtain children but don't sell them for months or years."
Haugen's new book Terrify No More tells the stories of children that International Justice Mission has rescued from sexual slavery. The book follows the IJM covert missions to infiltrate brothels that traffic children, rescue victims and prosecute perpetrators.
Although the issue of child sex trafficking is grievous and painful to think about, it is the duty of Christians to address this evil head-on and display God's love for the oppressed. In the introduction of his new book Haugen writes:
I am convinced that any serious contest with evil requires a painful confrontation with the truth. The greatest and most shameful regrets of history are always about the truth we failed to tell, the evil we failed to name. The greatest enemy in our struggle to stop oppression and injustice is always the insidious etiquette of silence.
Haugen hopes the new publicity from the tsunami will alert more people to the problem of sex trafficking worldwide. "This region of the world already had a big problem with sex trafficking before the tsunami arrived," he says. "This will help Christians have open eyes to what is going on in the world."
Stephen McGarvey is the editor of interactive media for BreakPoint with Chuck Colson and the Wilberforce Forum. He is also a Fellow of the World Journalism Institute and a freelance writer.