If Gratitude Is Life-Changing, What about Ingratitude?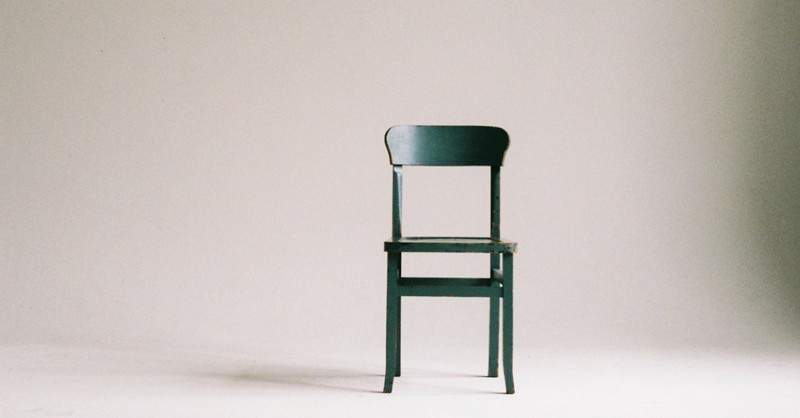 Gratitude is trendy this time of year.
The stores are chock full of reminders to give thanks and to be grateful. A scroll through my feed has posts with inspirational quotes and Bible verses on thanksgiving. It's in my own home: as the calendar turned to November, I hung a hand-lettered "Grateful and Blessed" sign over the fireplace and bought a t-shirt that declares I'm "Grateful. Thankful. Blessed."
For most of my life, Thanksgiving has served as an annual incentive to take stock of what God has done and give Him thanks for it. But a few years ago, my husband passed away unexpectedly and I became a sudden widow and single mom to seven kids. Life felt grim, unbearable and while I knew God was good, I desperately needed to see His goodness.
And so, I began to journal my thanks. What began as a lifeline has become a daily life-giving practice. My only regret is that I didn't start intentionally giving God thanks earlier, because intentionally cultivating daily gratitude has shown me the cost of ingratitude.
We often talk about the benefits of gratitude, but let's look at 5 things the Bible teaches about ingratitude. Being thankful isn't just a trend; it's a command.
1. Ingratitude Is Not Just Oversight on Our Part; Ingratitude Is a Sin
Scripture tells us over and over to give thanks to the Lord. We so often read this as a suggestion, but it is not. The Psalms are full of the instruction to give thanks to the Lord. Psalm 100:4, Psalm 107:1, Psalm 118:1. Psalm 136:1.
Colossians 3:15 (NLT) tells us to "always be thankful." Gratitude is not something we tack onto a prayer when God has done something big or an emotion we feel when life is going well. Thankfulness is an intentional practice for believers that takes our eyes off of ourselves and our circumstances and fixes them squarely on God as we acknowledge His character and goodness.
Thankfulness is part of a life of worship we're called to live before to God.
2. Ingratitude Is Natural; Gratitude Must Be Intentionally Cultivated
Anyone with children knows we're not born thankful. My toddlers never thanked me after nursing their fever through a sleepless night. My teens haven't thanked me for keeping the electricity on in our home or food in the fridge.
Gratitude won't just happen. We have to intentionally cultivate it because our nature is to be ungrateful.
We see this clearly in the narrative of Jesus and the 10 lepers. Luke 17 says that as Jesus entered a village, 10 lepers standing off at a distance, cried out to him for healing. Jesus told them to go to the priest and as they went, they were healed. What a miracle!
Instantly, their diseased skin was newly born, fingers lost to infection were restored and they could walk on feet with full sensitivity and without pain. And yet, only one leper turned around, fell at Jesus' feet and thanked him. "Jesus asked, 'Were not all ten cleansed? Where are the other nine? Has no one returned to give praise to God except this foreigner?' Then he said to him, 'Rise and go; your faith has made you well'" (Luke 17:17-19).
Jesus expected all ten to be grateful. All ten had asked him for healing, all ten had been healed, but only one had intentionally stopped and given Him thanks. Are we the nine or the one? Gratitude won't just happen. In the busyness of life and the tendency of our flesh, we must stop and give God thanks.
3. Ingratitude Is a Mark of an Unbeliever
Romans 1:21 tells us that two things mark unbelievers: they refuse to glorify God or give Him thanks. In fact, Romans 1 says that God's wrath is being poured out on this wickedness and godlessness.
This verse is sobering because it means that ingratitude isn't a small lapse in judgment or careless oversight but a mark of godlessness. It's a mark of unbelief.
Ingratitude tells God He hasn't done enough and that He isn't enough. That ingratitude makes our heart callous and keeps us from believing God and obeying Him. Israel's grumbling in the desert is a perfect illustration.
God had redeemed Israel from slavery, delivered them from Egypt, parted the Red Sea to walk across on dry ground and killed the pursuing Egyptian army, provided them water from the rock and manna from heaven, and guided and protected them with the pillar of fire and pillar of cloud.
And yet in the wake of this overwhelming goodness, Israel grumbled against God, refusing to go into the Promised Land. "The Lord said to Moses, 'How long will these people treat me with contempt? How long will they refuse to believe in me, in spite of all the signs I have performed among them?'" (Numbers 14:1).
Gratitude draws us to God while ingratitude draws us away from God. Gratitude helps us see God while ingratitude keeps us from seeing God. Gratitude helps us trust God while ingratitude mires us in unbelief.
4. Ingratitude Shows We Don't Believe God Is Good or Good to Us
Both an attitude of gratitude and an attitude of ingratitude reflect what we really believe about God and the world we're experiencing.
Ingratitude comes when we believe God is withholding good from us. We think we know better than God and we deserve better. Adam and Eve fell prey to ingratitude in Genesis 3. God had given Adam and Eve an abundant garden, flourishing with all kinds of vegetation, teeming with animals and filled with God's presence. It was perfect and complete and they lacked nothing.
But in that world of abundance, Satan got Adam and Eve to focus on the one thing God had withheld from them.
He said to the woman, "Did God really say, 'You must not eat from any tree in the garden'?
"The woman said to the serpent, 'We may eat fruit from the trees in the garden, but God did say, 'You must not eat fruit from the tree that is in the middle of the garden, and you must not touch it, or you will die.'" 'You will not certainly die,' the serpent said to the woman. 'For God knows that when you eat from it your eyes will be opened, and you will be like God, knowing good and evil.'" Genesis 3:2-5
Satan wants us to think God isn't good and that He isn't good to us. "Ungrateful Christians are one small step away from active rebellion against God," says Bob Deffinbaugh. Gratitude helps us see the abundance God has actually given us and helps us trust Him for whatever He hasn't given.
5. Ingratitude Means We're Outside of God's Will
We often make God's will out to be some big, mysterious plan we need to puzzle out when sometimes it is simple obedience. God's will is not only where God is leading us, but how we walk with Him on the way there. And 1 Thessalonians 5:18 tells us God's will for us is to give thanks in all things.
Paul, who penned this, knew what it was to give thanks in all situations, even in hard, unexpected circumstances. In a Roman prison, he wrote "Sing and make music from your heart to the Lord, always giving thanks to God the Father for everything, in the name of our Lord Jesus Christ" (Ephesians 5:19-20). And in Philippians 4:6 he wrote, "Do not be anxious about anything, but in every situation, by prayer and petition, with thanksgiving, present your requests to God."
Long after this Thanksgiving season is over, we need to cultivate daily gratitude. Ingratitude has a steep cost, keeping us far from God and far from the peace and joy that are ours as His children. Instead, let's put ourselves squarely in God's will and choose to walk wherever He leads with thankfulness.
Photo Credit: ©Pexels/Paula Schmidt