40 Inspirational Quotes about Life for When You Need a Pick-Me-Up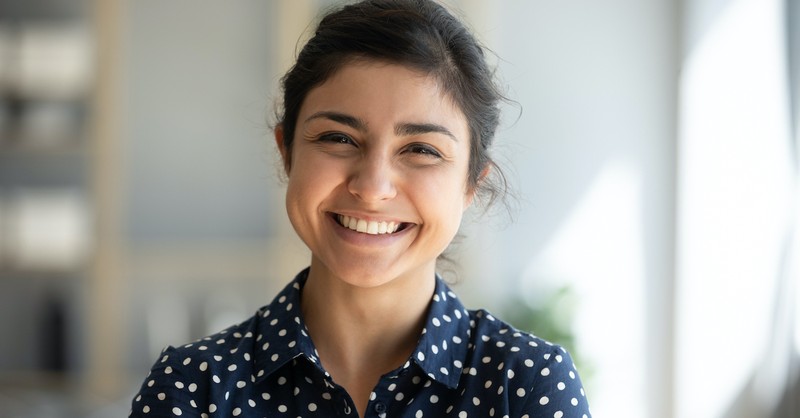 Contrary to popular belief, life is not like a box of chocolates. If that were true, I could poke a hole in the middle of life to expose the insides and discard all the nutty portions before I indulged. Unfortunately, in life, we don't get a choice. We must endure the nutty with the good.
Any skilled wordsmith, who is worth their weight in metaphors and similes, can craft a pithy phrase that will inspire the listener. But some quotes are so poignant they have the power to lift a heavy heart back to solid ground. The best inspirational quotes about life have three things in common: 1) The thought always gives the listener a fresh way of looking at sound truth. 2) The speaker usually went through a fiery trial to harvest the truth. 3) That truth has the potential to change the way we view our circumstances.
As the Crosswalk editorial staff says in 40 Christian Quotes to Inspire Your Faith Every Day "Inspiration is subjective, as different people will find different things to be inspiring. However, Christians can unite around one inspirational source—God himself. God is the basis for all of our inspiration because He is the basis for everything good and everything worth imitating."
Based on that sound truth, let's start our quotes with the purest source of inspiration—the Bible.
Inspirational Bible Quotes about Life:
Is your soul thirsty? Do you feel spiritually sluggish, distant, or worn? When we're feeling parched and isolated sometimes the best encouragement comes in the form of a gentle reminder—God sees, cares, and is beckoning us into His life-giving, all-sufficient presence. Here are some saturating quotes about life—from the fountain of life:
"Come, all you who are thirsty, come to the waters; and you who have no money, come, buy and eat! Come, buy wine and milk without money and without cost" Isaiah 55:1.
"The thief comes only to steal and kill and destroy; I have come that they may have life, and have it to the full" John 10:10.
"Come to me, all you who are weary and burdened, and I will give you rest. Take my yoke upon you and learn from me, for I am gentle and humble in heart, and you will find rest for your souls" Matthew 11:28-29.
"But whoever drinks the water I give him will never thirst. Indeed, the water I give him will become in him a fount of water springing up to eternal life" John 4:14.
"They feast on the abundance of your house; you give them drink from your river of delights. For with you is the fountain of life; in your light we see light" Psalm 36:8-9.
"Jesus said to her, "I am the resurrection and the life. The one who believes in me will live, even though they die" John 11:25.
"Deep calls to deep in the roar of your waterfalls; all your waves and breakers have swept over me. By day the Lord directs his love, at night his song is with me—a prayer to the God of my life" Psalm 42:7-8.
"Here I am! I stand at the door and knock. If anyone hears my voice and opens the door, I will come in and eat with that person, and they with me" Revelation 3:20.
"I have told you these things, so that in me you may have peace. In this world you will have trouble. But take heart! I have overcome the world" John 16:33.
"The LORD himself goes before you and will be with you; he will never leave you nor forsake you. Do not be afraid; do not be discouraged" Deuteronomy 31:8.
For further inspiration about the source of life check out "I Am the Way, the Truth, and the Life" - What Jesus Really Meant by Jason Soroski.
Ephesians 4:11 tells us that Christ provided apostles, prophets, evangelists, pastors, and teachers, "to equip his people for works of service, so that the body of Christ may be built up."
Here are some quotes from great men and women of the faith—to encourage us when life gets tough:
Inspirational Quotes about Life and Struggles:
"If you can't fly, then run, If you can't run, then walk, If you can't walk, then crawl, but whatever you do, you have to keep moving forward" Martin Luther King Jr.
"We must meet the uncertainties of this world with the certainty of the world to come" A.W. Tozer.
"God just doesn't throw a life preserver to a drowning person. He goes to the bottom of the sea, and pulls a corpse from the bottom of the sea, takes him up on the bank, breathes into him the breath of life and makes him alive" R.C. Sproul.
"The same Jesus Who turned water into wine can transform your home, your life, your family, and your future. He is still in the miracle-working business, and His business is the business of transformation" Adrian Rogers.
"God never said that the journey would be easy, but He did say that the arrival would be worthwhile" Max Lucado.
"If I find in myself desires which nothing in this world can satisfy, the only logical explanation is that I was made for another world" CS Lewis.
"How far you go in life depends on your being tender with the young, compassionate with the aged, sympathetic with the striving and tolerant of the weak and strong. Because someday in your life you will have been all of these" George Washington Carver.
If you'd like more support in finding your way through the struggles of life check out 4 Ways to View Your Struggles as Blessings in the New Year by Cortni Marrazzo.
Inspirational Quotes for When Life Disappoints:
"God does not give us everything we want, but he does fulfill his promises, leading us along the best and straightest paths to himself" Dietrich Bonhoeffer.
"I always tole God, 'I'm gwine [going] to hole stiddy on you, an' you've got to see me through'" Harriet Tubman.
"Nothing is a surprise to God; nothing is a setback to His plans; nothing can thwart His purposes; and nothing is beyond His control. His sovereignty is absolute. Everything that happens is uniquely ordained by God. Sovereignty is a weighty thing to ascribe to the nature and character of God. Yet if He were not sovereign, He would not be God. The Bible is clear that God is in control of everything that happens" Joni Eareckson Tada.
"Discouraged not by difficulties without, or the anguish of ages within, the heart listens to a secret voice that whispers: "Be not dismayed; in the future lies the Promised Land." Helen Keller
"There are some wonderful things from your painful past, things with a beauty you may not have realized at the time" Ravi Zacharias.
"I realized that the deepest spiritual lessons are not learned by His letting us have our way in the end, but by His making us wait, bearing with us in love and patience until we are able to honestly to pray what He taught His disciples to pray: Thy will be done" Elisabeth Elliot.
"God is able to take the mess of our past and turn it into a message. He takes the trials and tests and turns them into a testimony" Christine Caine.
"What has God permitted to be a part of your story that seems inconsistent with His goodness and love? Might He be allowing that "thing" He hates in order to accomplish that which He loves?" Nancy DeMoss Wolgemuth.
For more encouragement when the disappointments of life seem overwhelming check out 10 Helpful Truths for When Life Disappoints and Lets You Down by Meg Bucher.
Inspirational Quotes for When You Feel Anxious or Worried About Life:
"As you walk through the valley of the unknown, you will find the footprints of Jesus both in front of you and beside you" Charles Stanley.
"Worrying is carrying tomorrow's load with today's strength- carrying two days at once. It is moving into tomorrow ahead of time. Worrying doesn't empty tomorrow of its sorrow, it empties today of its strength" Corrie Ten Boom.
"You may not control all the events that happen to you, but you can decide not to be reduced by them" Maya Angelou.
"Our yesterdays present irreparable things to us; it is true that we have lost opportunities which will never return, but God can transform this destructive anxiety into a constructive thoughtfulness for the future. Let the past sleep, but let it sleep on the bosom of Christ. Leave the Irreparable Past in His hands and, step out into the Irresistible Future with Him" Oswald Chambers.
"The branch of the vine does not worry, and toil, and rush here to seek for sunshine, and there to find rain. No; it rests in union and communion with the vine; and at the right time, and in the right way, is the right fruit found on it. Let us so abide in the Lord Jesus" Hudson Taylor.
"Worry is the interest paid by those who borrow trouble" George Washington.
"When Paul says that a Christian is not to worry, he is not advancing a foolish philosophy of shutting our eyes to reality and denying that disease and sickness and death and trouble and pain are realities. Paul doesn't say we are to pretend those things don't exist. Instead, we need to move the things we want to worry about into the realm of prayer" Dr. J. Vernon McGee.
"Anxiety is imagining a future without God's grace in it" Janet Mylin.
For more reassurance when feeling anxious and worried about life check out 33 Verses about Fear and Anxiety to Remind Us God Is in Control by Debbie McDaniel.
Inspirational Quotes about Life and Happiness:
"Holiness is the royal road to happiness. The death of sin is the life of joy" Charles Spurgeon.
"Everything if given to God can become your gateway to joy" Elisabeth Elliot.
"The happiness which brings enduring worth to life is not the superficial happiness that is dependent on circumstances. It is the happiness and contentment that fills the soul even in the midst of the most distressing circumstances and the most bitter environment." Billy Graham
"The root of our sinfulness is the desire for our own happiness apart from God and apart from the happiness of others in God. All sin comes from a desire to be happy cut off from the glory of God and cut off from the good of others" John Piper.
"There is no mystery about Happiness whatever. Put in the right ingredients and it must come out. He that abideth in Him will bring forth much fruit; and bringing forth much fruit is Happiness. The infallible receipt for Happiness, then, is to do good; and the infallible receipt for doing good is to abide in Christ" Henry Drummand.
"We are half-hearted creatures, fooling about with drink and sex and ambition when infinite joy is offered us, like an ignorant child who wants to go on making mud pies in a slum because he cannot imagine what is meant by the offer of a holiday at the sea. We are far too easily pleased" C.S. Lewis.
"Walk cheerful on in Wisdom's ways That when thou com'st to die, Thou may'st behold thy Husband's Face, To all Eternity" Lemuel Haynes.
Another great resource for finding happiness in life is Can I Be Happy? (And Other Things Christians Ask about Happiness) by Carrie Lowrence.
Photo credit: ©GettyImages/fizkes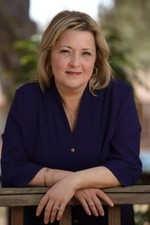 Annette Marie Griffin is an award-winning author and speaker who has managed and directed children's and youth programs for more than 20 years. Her debut children's book, What Is A Family? released through Familius Publishing in 2020. Annette has also written curriculum for character growth and development of elementary-age children and has developed parent training seminars to benefit the community. Her passion is to help wanderers find home. She and her husband have five children—three who have already flown the coop and two adopted teens still roosting at home—plus two adorable grands who add immeasurable joy and laughter to the whole flock.