Are You Focused on What Is Beneficial, or Just What Is Permissible?
Greg Laurie

Senior Pastor, Harvest Christian Fellowship

2020

10 Nov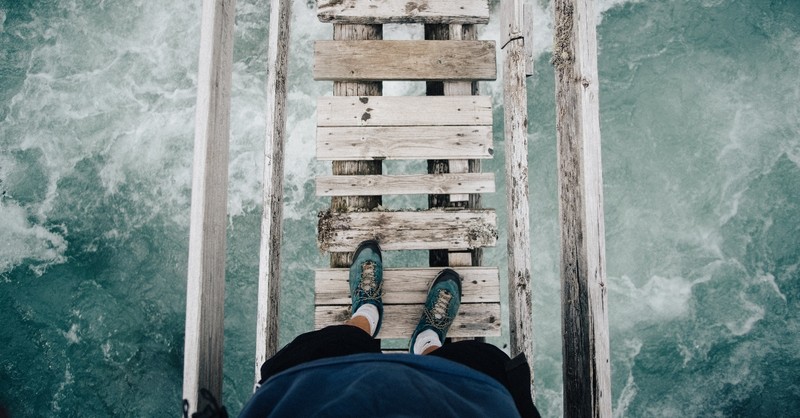 Sometimes as Christians we ask the question, "Is it OK for me to (fill in blank)?" But a better question to ask is, "Does this build me up spiritually?"
We need to shift our mindset from focusing on what is permissible to what is profitable.
There are things that build us up, and there are things that tear us down. As Christians, we want to avoid the things that will hurt us spiritually. When we start to do something, we should ask ourselves, "How will this affect me spiritually?"
The apostle Paul wrote, "All things are lawful for me, but not all things are helpful; all things are lawful for me, but not all things edify" (1 Corinthians 10:23 NKJV).
The Amplified Bible expands these thoughts: "All things are legitimate [permissible–and we are free to do anything we please], but not all things are helpful (expedient, profitable, and wholesome). All things are legitimate, but not all things are constructive [to character] and edifying [to spiritual life]."
Try This Test
The next time you are considering doing a particular activity, ask yourself this:
Does the activity I am considering bring me under its power in any way? You don't want to be under the power of anything but Jesus Christ.
Do I have an uneasy conscience about it? As Romans 14:23 says, "Whatever is not from faith is sin" (NKJV). Whatever is done without a conviction of its approval by God is sinful.
You might be thinking, "That sounds restrictive and boring! Can't a Christian have any fun?" And the answer is, Absolutely!
Change Your Outlook
If you think the Christian life is boring, then you haven't yet learned how to walk with God. He will change your outlook on life.
I think a Christian can look at a beautiful sunset and enjoy it more than anyone else, because the Bible says God has given us as Christians all things to richly enjoy. There is a deeper level of appreciation on our part.
We can appreciate the simple things in life and find more pleasure and more fulfillment—not because we are looking to things, but because we are looking to God.
Consider the words of Psalm 1:1: "Blessed is the man who walks not in the counsel of the ungodly, nor stands in the path of sinners, nor sits in the seat of the scornful." That word blessed means, "Oh, how happy."
Happy Christianity
If you want to be a happy person, then walk with God as closely as you can, as opposed to trying to figure out how much you can get away with and still be a Christian.
The Beatitudes give us insight about what it means to be a happy Christian. For example, Matthew 5 says, "Blessed are those who hunger and thirst for righteousness, for they shall be filled." In other words, "Happy are the spiritually hungry."
A happy person is one who passionately desires a righteous life. This phrase for "hunger and thirst" is describing a person who eats and is filled and then is hungry again not long afterwards.
Sort of like eating sushi. After I eat sushi, it's not long before I'm hungry again. It's the same idea. A really happy person is hungry for the things of the Lord. You might go to church or your small group or just have a quiet devotional time and it's a good "spiritual meal" of Bible study and worship. You dig in. You are satisfied.
But you are hungry afterwards and you want to do it again. That is a good sign. That is an indicator of a happy person, a person that is walking with God.
Paul writes in Philippians 1:9, "And this I pray, that your love may abound still more and more..." (NKJV). You should be growing in love. You should be growing in faith. We all should be growing spiritually.
No matter how much you love, you need to love more. No matter how much you pray, you ought to pray more. No matter how much you obey, you ought to obey more.
Blessed are those that continually hunger and thirst for righteousness. We will not be completely satisfied until we see His face, or as Psalm 17:15 says, "I shall be satisfied when I awake in Your likeness" (NKJV).
Divine Discontent
And until that day there is going to be a certain spiritual dissatisfaction—a sense that there is still so much more to learn.
Let me ask you a question. Are you satisfied with your spiritual state right now? I will answer for myself: I am not satisfied. I have a lot to learn. There is a lot of growing that needs to happen in my life still. There are a lot of things in my life that still need to change. It's true for all of us.
It's like Paul said after years of walking with the Lord, in Philippians 3:12, "My dear friends, I am still not all that I should be, but I am focusing all of my energies on this one thing: Forgetting the past and looking forward to what lies ahead" (NLT).
It has been said, "He has the most need of righteousness who least wants it." In other words, if you say to me, "I am really doing well. I don't really think that I need more righteousness," you are in greater need than you recognize. A real mark of a spiritual person is that they're always hungry and thirsty for more and more of the things of God.
A Spoiled Appetite
There are certain things that spoil our appetite, aren't there? We are told to not snack between meals, and for good reason. Sometimes we feed on spiritual junk food and diminish our spiritual appetites. These aren't necessarily bad things, in and of themselves, but they take the edge off our appetite.
Periodically we need to ask ourselves the question, "Is this thing that I am engaged in, this relationship, this pursuit, this activity—is it making me more or less hungry for spiritual things?" Does it draw me closer or does it in some way keep me away from Jesus? Is it a wing or a weight in the race of life? Does it speed me on my way, or does it slow me down?
Hebrews 12 says, "Let us lay aside every weight, and the sin which so easily ensnares us, and let us run with endurance the race that is set before us, looking unto Jesus" (verses 1–2 NKJV).
Where There's a Will…
Know this: if you are really hungry and thirsty for righteousness, you will find it. Don't tell me you can't find time in your schedule for Bible study. Don't tell me you are too busy to pray. Don't tell me you just can't make it to church. I don't buy it.
Where there is a will, there is a way. If you really want something, you will put yourself in a place where you are going to attain it.
Blessed is the man or the woman that is continuously hungering and thirsting for righteousness. Move past thinking about what is allowable, and instead embrace what is beneficial for your spiritual life.
Photo Credit: ©Unsplash/Benjamin Davies
---
Greg Laurie is the pastor and founder of the Harvest churches in California and Hawaii and of Harvest Crusades. He is an evangelist, best-selling author and movie producer. His newest book Lennon, Dylan, Alice & Jesus released on May 17, 2022.