Is Carpe Diem a Biblical Principle?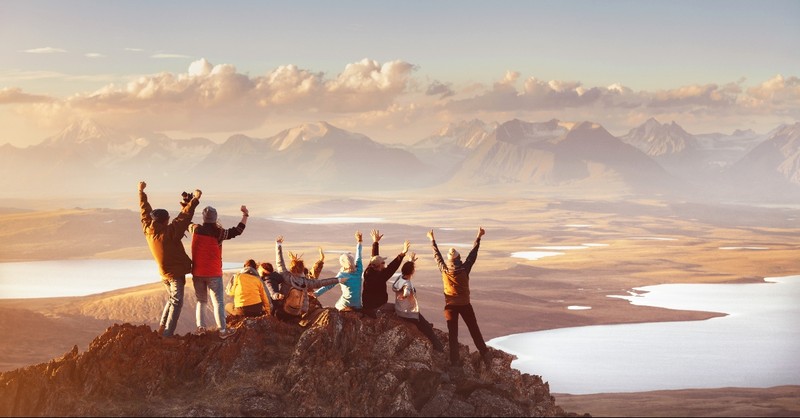 Carpe diem is a phrase commonly understood to mean "seize the day!" However, that's not what it really means. The history of carpe diem is quite interesting.
Where did it come from and is it a principle found in the Bible?
There are two ways to look at the phrase carpe diem, but we'll start with its origin. Then we'll look at how it's changed since then, and what the Bible has to say about this principle.
Origin
The term carpe diem is Latin and was first used by the Roman poet Horace. It's found in a series of poems titled Odes published in 23 BC. However, carpe diem is a shortened version of a longer sentence in his poem.
The original sentence is "carpe diem quam minimum credula postero." Translating it literally the sentence reads: "Pluck the day, trusting as little as possible in the next one."
The idea is to enjoy life while you can.
Changing the Word
In the 19th century, the American poet Robert Frost translated the word differently. He wrote a poem titled "Carpe Diem" using the word seize instead of pluck.
How Frost portrayed the phrase carpe diem was to "seize the day of pleasure." This not only changes the word but how it can be viewed.
This change of wording from pluck the day to seize the day has become widely used by many businesses and influencers.
Two Views
How Horace applied carpe diem seems quite different than how Robert Frost used the term.
Horace's view seems to point to how life is short so take (or pluck) your opportunity to enjoy it, appreciate it. For a visual, imagine plucking a flower while it is in bloom because it doesn't bloom forever.
Frost's view of carpe diem seems to focus on pleasure. In his poem, the full sentence is, "Be happy, happy, happy, and seize the day of pleasure."
What either men were thinking and trying to communicate is subjective to the opinion of the reader. This leads us to ask, "What does the Bible have to say about carpe diem?"
Carpe Diem in the Bible
The term carpe diem itself is not found in the Bible. However, the two views stated above are. One view is positive and godly while the other is not.
The primary example in Scripture of seize the day, or pluck the day is found in Ephesians 5:15-16. In one translation, it talks about making the most of every opportunity, and in another making the best use of time.
Be very careful, then, how you live — not as unwise but as wise, making the most of every opportunity, because the days are evil.
Look carefully then how you walk, not as unwise but as wise, making the best use of the time, because the days are evil.
Another example that aligns with the mentality of using time wisely is found in Psalm 90:12. These two different translations say it well.
Teach us to number our days, that we may gain a heart of wisdom.

Teach us to realize the brevity of life, so that we may grow in wisdom.
The scriptures that convey carpe diem as focusing on pleasure are found in 1 Corinthians 15:32b and Luke 12:19-20.
If the dead are not raised, "Let us eat and drink, for tomorrow we die" (1 Corinthians 15:32).
Then I will say to myself, "You have plenty of good things laid up for many years. Take it easy. Eat, drink, and be merry!"' But God said to him, 'You fool! This very night your life will be required of you. Then who will own what you have accumulated?' (Luke 12:19-20).
These two views of carpe diem are polar opposites from one another and each brings their differing results.
Wisdom
The words 'eat, drink, and be merry' are often considered to be negative in and of themselves. This is not true. God gives us things to enjoy and it's wise for us to do so.
Every good and perfect gift is from above, coming down from the Father of the heavenly lights, who does not change like shifting shadows (James 1:17).
Command those who are rich in this present world not to be arrogant nor to put their hope in wealth, which is so uncertain, but to put their hope in God, who richly provides us with everything for our enjoyment (1 Timothy 6:17).
Even so, I have noticed one thing, at least, that is good. It is good for people to eat, drink, and enjoy their work under the sun during the short life God has given them, and to accept their lot in life. And it is a good thing to receive wealth from God and the good health to enjoy it. To enjoy your work and accept your lot in life — this is indeed a gift from God. God keeps such people so busy enjoying life that they take no time to brood over the past (Ecclesiastes 5:18-20, NLT).
It is a biblical principle to seize the opportunities God gives us and enjoy his abundant blessings.
Photo Credit: ©iStock/Getty Images/molchanovdmitry
---
Danielle Bernock is an international, award-winning author, coach, and speaker who helps people embrace their value and heal their souls through the power of the love of God. She's written Emerging With Wings, A Bird Named Payn, Love's Manifesto, Because You Matter, and hosts the Victorious Souls Podcast. A long-time follower of Christ, Danielle lives with her husband in Michigan near her adult children and grandchildren. For more information or to connect with Danielle https://www.daniellebernock.com/