Is Cursing Really a Sin according to the Bible?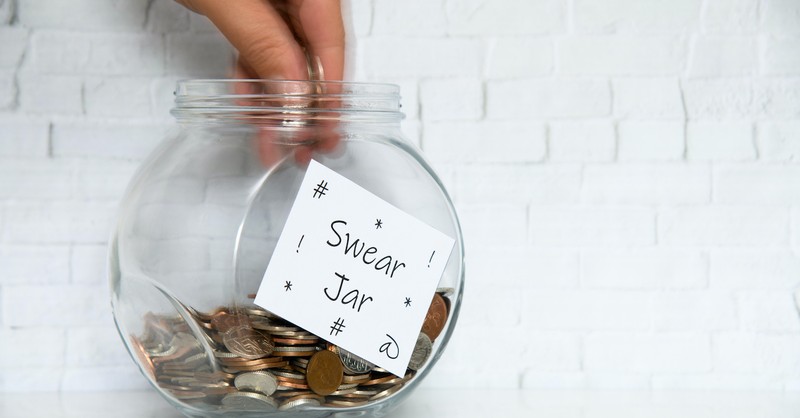 Swimming across the lake to confront a bully, I let obscenities fly out of my mouth as if I were a crass cowboy. As a parent now, I would have been mortified to hear those words come barreling out of a 13-year-old girl. Looking back on that moment, I can see the sin and anger galloping out of my unredeemed heart like a wild stallion. At that age, I had not yet met Jesus, and the sin of language was a foreign concept to me. It was only after experiencing the grace of God, that I became convicted of my words. Thankfully, God has continued to redeem the depths of my heart, and the words that come out of my mouth. The sin of bad language does not just begin with a dirty four-letter word. Rather, the sin of bad language begins when we fail to love and honor God and people.
What Does the Bible Say about Cursing, Profanity, and Foul Language?
Where I am today, the Pacific Northwest is ablaze with wildfires in every direction. People in Oregon, California, and Washington are evacuating their homes and seeking refuge in cities. Ash is literally raining from the sky, and there are air quality alerts warning people to stay indoors and out of the smoke. 24 people have already died as the fires are wreaking havoc on whole communities. The Bible describes our tongues in the same way—able to wreak havoc and full of death:
How great a forest is set ablaze by such a small fire! And the tongue is a fire, a world of unrighteousness. The tongue is set among our members, staining the whole body, setting on fire the entire course of life, and set on fire by hell. For every kind of beast and bird, of reptile and sea creature, can be tamed and has been tamed by mankind, but no human being can tame the tongue. It is a restless evil, full of deadly poison. With it we bless our Lord and Father, and with it we curse people who are made in the likeness of God. From the same mouth come blessing and cursing. My brothers, these things ought not to be so. - James 3:5-10 (ESV)
The words that come out of our mouth should not be taken lightly. The Bible is very clear about how we as believers should speak. Proverbs 18:21 says that there is "both life and death" in our words, and the Bible calls all believers to speak life. That's why God has given us commands to be free from gossip, slander, lying, and obscene talk. Proverbs 8:13 speaks of the Lord hating perverted speech, and Proverbs 4:24 tells us to put away our crooked speech and devious talk. The Bible doesn't present a clear line of good and bad words but rather removes the gray area as a whole. Ephesians 5:4 says:
"Let there be no filthiness nor foolish talk nor crude joking, which are out of place, but instead let there be thanksgiving."
And Ephesians 4:29 says:
Let no corrupting talk come out of your mouths, but only such as is good for building up, as fits the occasion, that it may give grace to those who hear.
Should Christians Consider Cursing a Sin?
The Bible speaks of sin as failing to love God and love His people. We are called to speak out of a heart that builds up, encourages, and keeps our tongue under control despite our circumstances. Therefore, cursing, profanity, and foul language have no place in the life of a believer. As we move forward in examining what the Bible has to say about cursing, consider whether or not your speech is good for the people around you. Does it build them up? Honor God? Or make Christ look more magnificent? If not, the chances are high that our language has become sinful. As Christians, we are called to live above reproach. 1 Peter 1:15 states:
"But as he who called you is holy, you also be holy in all your conduct."
My conduct on the lake as a 13-year-old wasn't sanctified or holy. I had yet to see Jesus for who He truly is. As Christ began to redeem me a year later, my language began to change as my eyes were opened to the holiness of God. Through God's grace, our hearts are changed and our conduct transformed. This same transformation can happen for our speech, as we seek to submit our words under the authority of God's word.
What about Cursing in your Mind?
In 2 Corinthians 10:5, we are told to "take every thought captive to obey Christ." This means that we must not only "bridle our tongues" as James 1:26 says, but we must control the thoughts we allow our minds to have, and make even our thought life obedient to Christ. A steady flow of cursing, slander, crude joking, and tearing down in our minds does not help our battle to bridle our tongues, nor are these thoughts being obedient to Christ. We must also consider John 3:8 as we evaluate cursing in our minds:
"Whoever makes a practice of sinning is of the devil, for the devil has been sinning from the beginning. The reason the Son of God appeared was to destroy the works of the devil."
If obscene and foolish talk runs through our minds and comes out of our mouths habitually than we have made a practice of sinning. Redeemed believers should be above reproach in regard to their language—not neglecting that our minds and mouths are a part of our obedience to Christ. If we want to reign in our language and pursue holy conduct, then we must seek repentance for both our thought life and our audible speech.
What about 'Swearing to God' - Is That a Sin?
"But above all, my brothers, do not swear, either by heaven or by earth or by any other oath, but let your "yes" be yes and your "no" be no, so that you may not fall under condemnation." - James 5:12
Based on James 5:12 and Jesus' teaching in Matthew 5:33-37, believers should avoid 'swearing to God'. We as believers are to be so committed to the truth, that oaths don't have a place in our lives. Rather, our lives should be characterized by truth as a whole. Proverbs 12:22 says:
"Lying lips are an abomination to the Lord, but those who act faithfully are his delight."
Should Christians Be Conscientious of Their Words?
As Christians, we will be held accountable for every word we say, whether that be typed, texted, or spoken audibly. The platform in which our words come out does not change the acceptability of our language. As Jesus said in Matthew 36-37:
"But I tell you that everyone will have to give account on the day of judgment for every empty word they have spoken. For by your words you will be acquitted, and by your words you will be condemned."
We should heed this warning of Jesus and be conscientious of our words—both in the words entering our minds and exiting our mouths. As believers, who are being redeemed by new mercies each morning, we must strive to be conformed to the image of God, by considering that the words we are listening to, and speaking will have an impact on our holy conduct. We must seek God's grace for our foolish talk, rely on His strength to put our sin to death, and cling to His Word to renew our minds.
"Do not conform to the pattern of this world, but be transformed by the renewing of your mind. Then you will be able to test and approve what God's will is—his good, pleasing and perfect will." - Romans 12:2
Overall, we must not forget that there is hope. Despite my 15+ years as a believer, old habits still creep in, and my mind and mouth let things slip. Even though our temptation is real, and we struggle to tame the wildfire of our tongues, we must not neglect the cross of Christ and what it means for our mouths. Jesus was already condemned and put to death for every crude joke, crass four-letter word, discouraging slight, and whispering gossip. He forgave all our foolish talk on the cross—past, present, and future. Through His resurrection, He reconciled us to God— not condemning us for our words but giving us a new life in Him. A new life that provides the power to tame our tongues, and new mercies for each time we let something slip. This is the hope we must cling to in order to put the wildfires of our mouths out. Jesus provides the living water we need, to change the landscape of our lives. We can be holy because He is holy.
Photo credit: ©GettyImages/steved_np3
Stephanie Englehart is a Seattle native, church planter's wife, mama, and lover of all things coffee, the great outdoors, and fine (easy to make) food. Stephanie is passionate about allowing God to use her honest thoughts and confessions to bring gospel application to life. You can read more of what she writes on the Ever Sing blog at stephaniemenglehart.com or follow her on Instagram: @stephaniemenglehart.