Is It Impossible to Forgive?
Deborah Wuehler

TOS Magazine

2004

8 Sep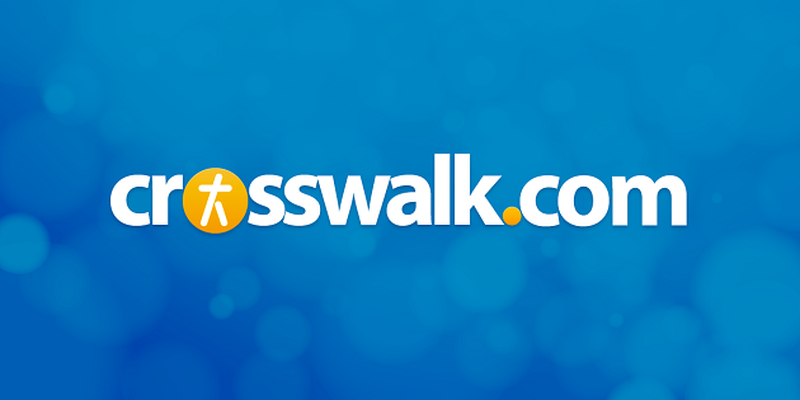 Ever feel that it is impossible to forgive? I have. I have been so full of anger and bitterness that I have had a very difficult time figuring out just how I can forgive and move on to that opposite extreme of loving those who've hurt me. I'm sure you've gone through it at some time or another in your life, too. 

You are probably familiar with one or more of these scenarios - the relative who spoke evil of you or your homeschooling, that friend you had for years who said or did something very hurtful, or worse, has turned their back on you; you've been falsely accused and now find yourself ostracized. 

Maybe it's as simple as harboring bitterness because your husband has not been more helpful with the school load you are carrying.  I have walked through each one of these scenarios and do you know what I have learned?  On my own, forgiveness isn't easy, it's impossible!

I am so glad that God is the God of the impossible.  It's actually something He specializes in.  I have been bitter, angry, depressed, and CONSUMED with all manner of imaginary (and rather ungodly) conversations I want to have and all manner of justifications for all of my bad attitudes.   I have been anything but saintly.  How can we react the seemingly impossible way and respond lovingly to those who have hurt us?  Here are some areas to consider:

From Hurt to Hate to Healing

Whenever I am angry, I can usually find the root cause to be hurt.  So, look at your feelings honestly and determine if you have been hurt.  Now, you have a choice to make.  Will you allow the hurt to turn to hate, or will you allow your heart to be healed?  If we find ourselves full of anger and bitterness, we must repent.  We do not want to be seen as a bitter force to be reckoned with, rather, we want to be seen as those who represent Christ.  I have found that crying out to the Lord helps hasten the time between hurt and healing.  As we pour out our hearts to the Lord, we start to recognize and confess our own sin and then can begin to intercede for our enemies. 

"My eyes are ever toward the Lord, for He shall pluck my feet out of the net. Turn Yourself to me, and have mercy on me, for I am desolate and afflicted. The troubles of my heart have enlarged; Bring me out of my distresses! Look on my affliction and my pain, And forgive all my sins. Consider my enemies, for they are many; and they hate me with cruel hatred. Keep my soul, and deliver me; Let me not be ashamed, for I put my trust in You. Let integrity and uprightness preserve me, for I wait for You."  Psalms 25:15-21

Ready to Forgive

Okay, so we cry out to the Lord.  Now what?  In my own life, I am praying always that I would become more like my Father.  He is always good and always ready to forgive.   He desires a heart that is ready to forgive.  Being ready to forgive is an important key here.  We may never hear these words, "please forgive me" from the person who has hurt us, but we can have a heart that is always ready to forgive and abundant in mercy at all times. We can only be full of those things if we are full of Him who Is all those things!

"For You, Lord, are good, and ready to forgive, And abundant in mercy to all those who call upon You. Give ear, O Lord, to my prayer; And attend to the voice of my supplications. In the day of my trouble I will call upon You, For You will answer me."  Psalms 86:5-7

Love Them or Leave Them?

There are times when we would just rather run or hide from those who hurt us.  (Sometimes this is the wise thing to do until we can get ourselves back under God's control.)  Ultimately, the goal is to go from wanting to leave them to loving them.  A man who was tortured in a communist prison was once asked, "What do we tell the person who feels like they can't forgive?"  His answer was simple yet profound, "If they can't forgive, tell them to make a cake."  In other words, don't wait for your feelings to catch up with your actions.  Start loving.  Make that cake.  The actions may or may not bring on the feelings, but in loving our enemies and doing good - hoping for nothing in return, we become true sons of our Father. 

"But love your enemies, do good, and lend, hoping for nothing in return; and your reward will be great, and you will be sons of the Most High. For He is kind to the unthankful and evil." Luke 6:35

Letting Go

From the verses in Matthew below, we find out that the word "forgive" in the Greek really means to send away or to let go.  And the word "trespasses" means to fall or to lapse or deviate from truth and uprightness.   So basically, the verse is saying: Send it away! Let it go! Because when you choose to do that when men fall or even lapse or deviate from truth and uprightness, then your Father will also let it go when you fall or lapse from what is right.  It is good to know God is not keeping a record of wrongs I have done against Him; all He asks is that we throw away our own tabulations of others sins as well.

"And forgive us our debts, As we forgive our debtors."For if you forgive men their trespasses, your heavenly Father will also forgive you. But if you do not forgive men their trespasses, neither will your Father forgive your trespasses." Matthew 6:12-15 
 
Looking at the Cross

To be abundant in His mercy, we begin at the cross.  We usually take such a brief look at the cross that we forget what it was that we were looking at.  We see complete forgiveness and mercy for all the sin of all mankind.  But what we forget is that He has not only paid the price for your own sin, but for any sin committed against you.  His mercy at Calvary stretches its arms around both sinners.  Whenever I feel that someone "owes me," I look at the cross and see that whatever I feel is owed, has already been paid by Christ Himself.  My own sinful nature wants others to pay the price for their sin.  But Christ took their sin upon Himself.  This is the wonder of the cross.  Notice also from the verse below that even though Jesus offered forgiveness, those around Him continued in their sin.  We need to realize that although we have a change of heart, those who oppose us may not change.  The men who heard Jesus offer forgiveness, continued to gamble over his earthly possessions, not realizing what they were doing or what was happening eternally.  Even so, we are to pray the same prayer to our Father as Jesus did:

"Then Jesus said, "Father, forgive them, for they do not know what they do." And they divided His garments and cast lots." Luke 23:34

Let's Review:

 - Pour out your heart to the Lord and repent of any anger and bitterness.
 - Be filled with Him so that you are ready to forgive.
 - Start doing good and actively loving those who have hurt you.
 - Throw away that list of offenses.
 - Spend some time at the cross.

Yes, forgiveness may be impossible on our own.  But through the precious blood of Jesus, He offers forgiveness to all, and if we let Him, He will offer it to others through us!  He specializes in the impossible:

"The things which are impossible with men, are possible with God." Luke 18:27

Copyright, 2004. The Old Schoolhouse Magazine. Used with permission. www.TheHomeschoolMagazine.com Devotions@TOSMag.com