Is the Notion of "Name It and Claim It" Biblical?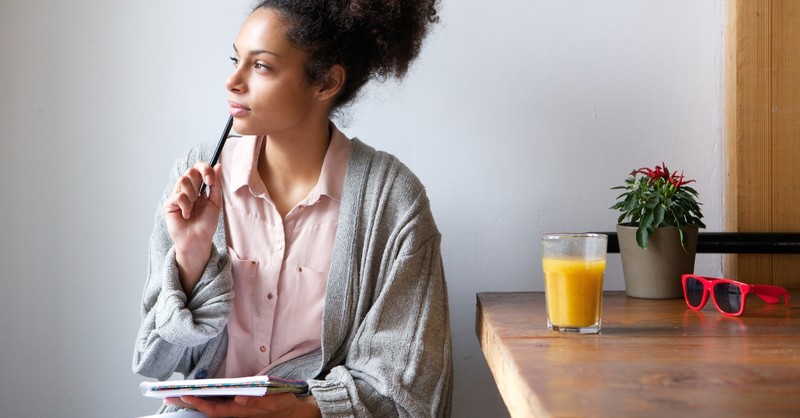 The popular book, The Secret, claims that we can have whatever we want by attracting it to ourselves. It centers on the ideology that we are in control of our lives. We can snap practically everything into existence if we want it badly enough, and we believe.
This secret power of faith can create a reality beyond your wildest dreams. If you have enough faith, your business will boom, you'll have wealth and happiness, and all you want will beckon to your call. Ah, the prosperity gospel, name it and claim it assures us what we will for our lives, we will get.
Now, while I believe in trusting beyond our circumstances, we are not God. Paul warns us in Colossians 2:8. "See that no one takes you captive through hollow and deceptive philosophy, which depends on human tradition and the basic principles of the world rather than Christ."
What Is the Idea of "Name It and Claim It"?
Many people claim they can attain whatever they want in life simply by speaking it and believing they will receive it and it will come to pass. According to these positive thinkers, whatever one thinks will happen does, and whatever one doubts, is a sure loss.
This prosperity thinking is all about "me" and self-gratification, which has no place in the life of a Christian.
Secret followers will argue that Jesus said whatever we ask for; if we believe we received it, it will be ours (Mark 11:24).
Did He really mean "whatever"?
"And I tell you, ask, and it will be given to you; seek, and you will find; knock, and it will be opened to you. For everyone who asks receives, and the one who seeks finds, and to the one who knocks it will be opened. What father among you, if his son asks for a fish, will instead of a fish give him a serpent; or if he asks for an egg, will give him a scorpion? If you then, who are evil, know how to give good gifts to your children, how much more will the heavenly Father give the Holy Spirit to those who ask him!" Luke 11:9-13
The Bible provides examples of God allowing people to ask and receive. The Lord appeared to Solomon and told him to ask for whatever he wanted (1 King 3:5).
Does that mean we can ask for anything? To understand answered prayers, we must delve into the parameters of asking and receiving with prayer.
Faith is essential, but the Bible tells us it's only the beginning. We must believe God can do what we are asking. But we must also ask for something that aligns with God's will. Does it line up with Scripture?
"But seek ye first the kingdom of God and his righteousness, and all these things shall be added unto you." Matthew 6:33
God will give us what we ask for, but He clearly states that He only gives good things.
"If you, then, though you are evil, know how to give good gifts to your children, how much more will your Father in heaven give good gifts to those who ask him!" Matthew 7:11
"His divine power has granted to us all things that pertain to life and godliness, through the knowledge of him who called us to his own glory and excellence." 2 Peter 1:3
Since our hearts deceive, we can't possibly know what is good for us.
To the "name it and claim it" folks, faith means we can all have what WE want. But this kind of faith isn't biblical trust. Trust believes in what God wants, not what I want. Even when it makes little sense and may not look like a blessing to the world, we know there is a silver lining. When we genuinely trust that God has our best interest at heart, we want what He wants. So, we wait, and we listen.
"We have the assurance that when we approach God asking for anything in His will, He hears us." 1 John 5:14
"If you ask me anything in my name, I will do it." John 14:14
What Are the Dangers of These Ideas?
By thinking of God this way, we reduce Him from the Creator of heaven and earth to a magic genie who will obey our every command as we sit smugly on our throne.
All the things we can accumulate does not measure life. The Bible warns us not to love the world or things of the world. "For all that is in the world, the lust of the flesh and the lust of the eyes and the boastful pride of life, is not from the Father, but is from the world." 1 John 2:16
God clarifies we are to have no other gods before Him. We are to love the Lord with all our hearts, mind, and soul. God is the source of our needs. The power of positive thinking and the prosperity gospel take Jesus off the throne, allowing us to take His place.
An enemy would like to meet our needs at the expense of our souls, and he is eager to hand us a ladder to help us take our seats.
"Again, the devil took Him to a very high mountain and showed Him all the kingdoms of the world and their splendor. 'All this I will give to you," he said, 'if you will bow down and worship me." Matthew 4:8
Satan's sly move has always convinced us we could be like God, and our hearts cozy up to the idea. In the Garden of Eden, Satan told Eve she would be like God (Genesis 3:5).
With that temptation looming over us, how can we trust our own hearts to determine what is best for us? We can't.
There are scriptures often taken out of context that talk about having faith as small as a mustard seed. Godly faith is about humility and trusting God to do what we need. We must be careful that our faith does not mix with pride, which leads us to believe we got what we asked for BECAUSE of our faith apart from God. We think that our faith was big enough and powerful enough to do the job. Without God, we are nothing, and that's the way it's supposed to be.
We are called to be set apart and submitted to God. Which means we humbly wait for Him to show us the way. We don't order God to perform.
What Does the Bible Say about "Name It and Claim It"?
The Bible tells us there is a secret worth learning and sharing—God's truth. The only thing we can really name and claim is accepting Jesus as our Lord and Savior. When we do that and believe it, it's a done deal. We are sealed as a child of God.
But nowhere in the Bible are we promised riches and comfort. We aren't told if we follow Christ, our lives will be easy. But, with God, all things are possible. And we know for sure that God will provide for us the best life according to His purpose.
God's word tells us clearly if we seek Him, we will find Him. Our communication with Him will be genuine, and I believe He allows us to tell Him what we need and want.
But how do we know what to ask for? By gaining wisdom.
The Bible says that anyone who lacks wisdom should ask. James 1:5-6. Preparing to ask for anything requires the understanding to align our desires with God's will. God has a plan for each of us. His desires are best and will align with what He is already doing in our life.
"Trust in the Lord with all your heart; do not depend on your own understanding." Proverbs 3:5-6
The secret is to ask in faith and in the name of Jesus. If what we ask for is best for us, we will get it. No amount of thinking will reveal something that is not in the will of God.
In the end, it boils down to who is in control—me or God? Name it and claim it gurus are big on telling us about their manifesting skills. Even well-meaning Christian influencers promote a shiny message about all God wants to give us if we only believe. Life is not about us and what we can get. Life is about God and how we can glorify Him through our life.
Photo Credit: ©Getty Images
---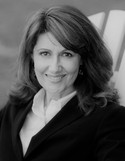 Diana LéGere is a Christian writer whose passion is to share her faith and life experience through her words and help other women do the same. She is the author of four books, most recent, Celebrations of Praise: 365 Ways to Fill Each Day with Meaningful Moments and the memoir journal, Ripples: A Memoir of Reflection.You can learn more about Diana and her books by visiting her website at https:www.womenofwordsrva.com.