Jesus Redeemed Us So We Could See His Glory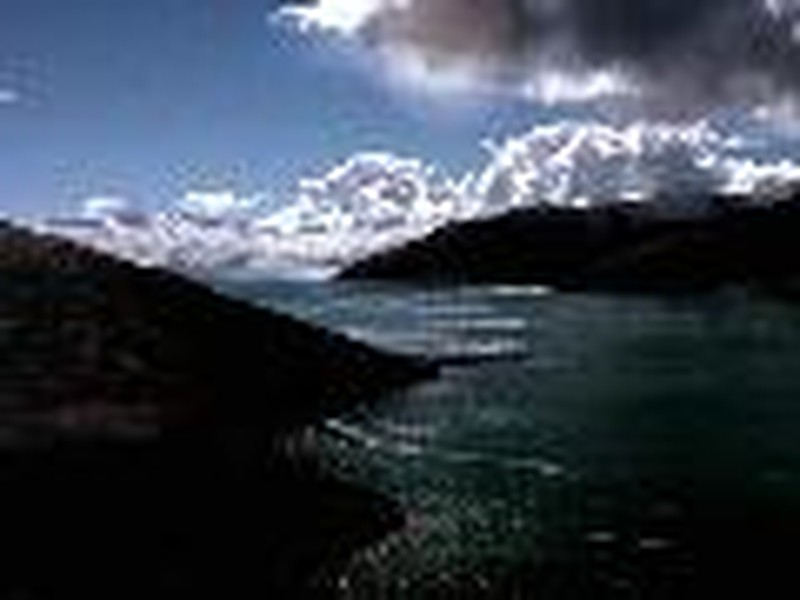 The Bible says that no one can look at God's unshielded glory without being destroyed. So how will we ever be able to see His glory at all?

We can see God's glory only because the death of Jesus Christ makes us fit to do so. Salvation is not only about having our sins forgiven, but also about becoming able to see His glory. As Christians we can see His glory in part now because we are new creations whom He has cleansed, ransomed, and purchased. Second Corinthians 4:6 says, "For God, who said let light shine out of darkness, made his light shine in our hearts to give us the light of the knowledge of the glory of God in the face of Christ."

As Christians we are new creations, and someday we will be changed again and have glorified bodies that will allow us to see His glory face to face. We will have glorified eyes that will be able to take in the glory of Jesus Christ and not be destroyed.

Before we were saved we couldn't see anything glorious about Jesus Christ. Before I was saved I was like the Doobie Brothers, who wrote a song that says, "Jesus is just alright with me." I never saw Jesus as glorious. Becoming a believer involves God opening our eyes. The God who made light shine out of darkness also let light shine in our hearts to see Christ as glorious.

Have you ever looked at those "magic eye" pictures done by a computer that look like just a bunch of lines, colors, or patterns? I used to get frustrated that everybody else could see the hidden picture in it-everyone except me. But one day, while gazing at a "magic eye" picture, suddenly the hidden 3-D scene emerged amazingly from the background!  I could see it!  I pray that the Holy Spirit will illumine the Word of God so we see more of the glory of Christ.

Jesus Christ didn't save us only to spare us from hell. He saved us so that, having our sins forgiven, we could see and enjoy His glory. Scripture describes heaven as a continual gazing on Christ's glory. First Corinthians 13:12 says, "Now we see but a poor reflection as in a mirror, then we shall see face to face. Now I know in part, then I shall know fully even as I am fully known." Heaven is all about seeing Jesus face to face.

First John 3:2 says, "Dear friends, now we are children of God, and what we will be has not yet been made known. But we know that when he appears, we shall be like him, for we shall see him as he is." We will have new bodies, including glorified eyes to see Him. Jesus says that everyone who has this hope purifies himself. Theologian Wayne Grudem says, "the Second Coming of Christ is the dominant hope of the New Testament" (Systematic Theology).

A series I have been teaching on the Second Coming of Christ has stirred up in me a greater longing to see Jesus' face. I have asked myself why do I not have more of that longing all the time and what can I do to make that my dominant hope.

Grudem says that for Christians who are persecuted, who are old and near death, or who have few material goods, the Second Coming of Christ is a much bigger hope than it is in the eyes of many Americans. He says if we pursue the good things of this life all the time we probably won't have as much of a longing to see the Second Coming of Jesus Christ. That has challenged me. How much of this world am I going after? How much of this world are you going after?
Recommended Resources:
A Passion for the Glory of God is a worship conference designed for pastors, worship leaders, worship team members, sound teams, and anyone desiring to be equipped in the principles and practices of God-honoring worship. Bob Kauflin, director of worship development for Sovereign Grace, will host the conference. Other speakers will include Mark Altrogge and Steve Cook. The conference will be held on October 16th-18th, 2003 at Sovereign Grace Church, Gilbert, AZ. For more information click here.  

The Atonement by Leon Morris.Why is the Cross the crux of Christianity? What are the meaning and significance of the atonement? A correct and expanded view of our atonement leads our heart to worship the One who freed and redeemed us.  For more information visit the Sovereign Grace Store.