John Wesley Continues to Shape U.S. Churches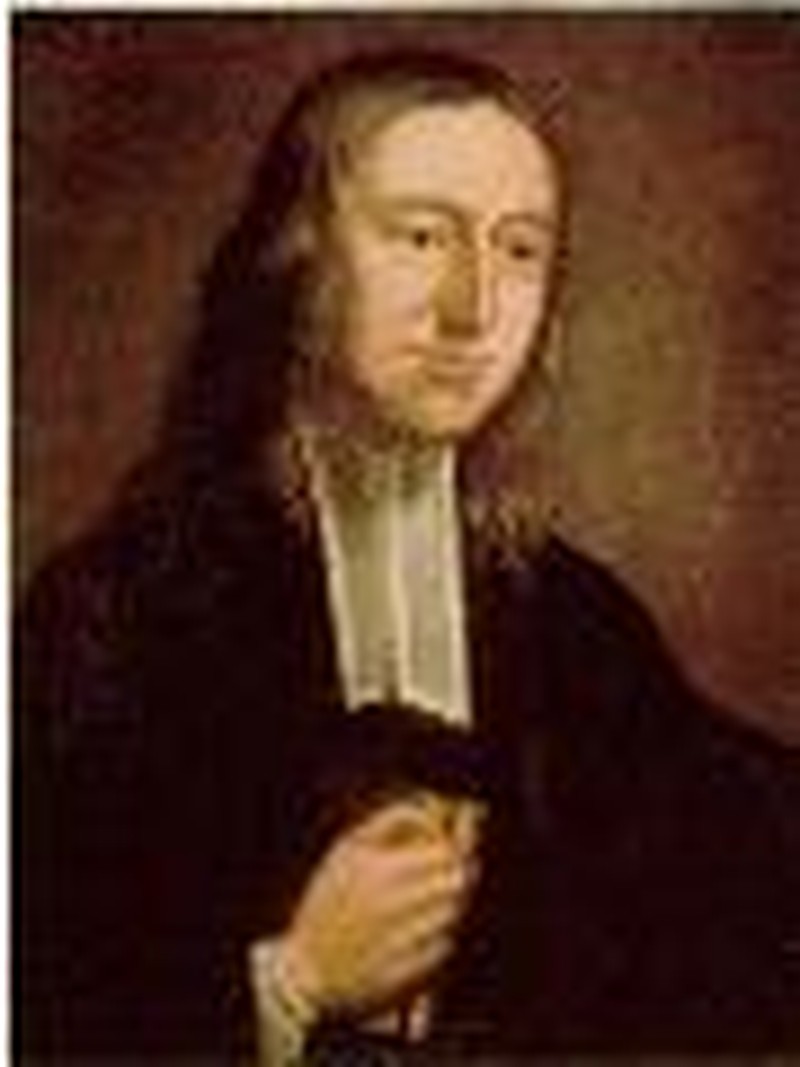 Four years before his death in 1791, John Wesley was concerned about his Methodist followers. "I still think that when the Methodists leave the church," he worried in 1787, "God will leave them."

When he started preaching in 1739, Wesley's only mission was to revive the Church of England, not start a new one. But on the family tree of American churches, several major branches find their roots in Wesley's 18th century movement.

Wesley's most direct descendants are the 10 million members of the United Methodist Church. That's not counting nearly 4 million members of churches like the African Methodist Episcopal Church, the 70 million members of the World Methodist Council or still millions more in the Salvation Army, the Wesleyan churches, the Church of the Nazarene or countless Holiness churches.

Add to that the 625 million Pentecostals around the world who claim Wesley as a spiritual forbear and you have the second largest Christian movement in the world, outpaced only by the Roman Catholic Church.

Now, 300 years after his birth (June 17, 1703), perhaps no one would be more surprised by Wesley's enduring influence -- and the host of churches he fathered -- than Wesley himself.

"Certainly he would be one of the three most influential Christian leaders as far as his effects on American religious life," said the Rev. Vinson Synan, dean of the School of Divinity at Regent University and author of The Century of the Holy Spirit: 100 Years of Pentecostal and Charismatic Renewal.

It's an ironic mantle to place on someone who spent only 18 months in the American Colonies, during a disastrous stint as a missionary to Georgia from 1735 to 1737.

Yet Wesley's theological DNA is still deeply imprinted on American religion, from Billy Graham revivals and the 41 percent of Americans who claim to be "born again" to the hospitals, universities and social movements that were founded to usher in Wesley's era of social holiness, even if we're not Protestant or not Wesleyan," said Brother Jeff Gros, who oversees ecumenical dialogue for the U.S. Conference of Catholic Bishops.

By the mid-1800s, fueled by frontier conversions, the Methodists were the largest Christian group in the United States. Methodists pioneered circuit riders and a sophisticated "class meeting" system that relied on lay leaders rather than ordained professionals. Wesley's gospel found particular appeal among the poor, illiterate and uneducated.

"The fact that Wesley didn't assume that what you were born into was what you had to be is really a new patent on religion that people take for granted today," said Martin Marty, the dean of American church historians, at the University of Chicago.

Methodists established a wide swath of territory from Baltimore to Kansas where they became the typical Protestant church. Along the way they started such educational institutions as Emory, Duke, Boston University and Northwestern while championing abolition, prohibition and eventually civil rights.

Toward the end of the 19th century some of Wesley's followers left to form Holiness churches in an effort to recover the old-time religion of emotional conversion. That split gave birth to the Nazarenes and the Salvation Army, who shed some of Wesley's cherished sacramental worship.

Then, between 1900 and 1920, another split gave birth to the Pentecostals, who wanted still more emotion and spirit-filled worship. "The thing is, (Wesley) would be surprised to find so many separate churches claiming him, and probably a little disappointed," said Brooks Holifield, a church historian at Emory's Candler School of Theology.

Wesley was born the 15th of 19 children in 1703 to an Anglican clergyman. At 6 years old, he was rescued from a rectory fire -- "a brand plucked from the burning," as his mother later said -- in Epworth, England.

He entered Oxford at 17 and with his brother, Charles, founded a Bible club in 1729 that was derided by classmates. "The one charge then advanced against them was that they were `righteous overmuch'; that they were abundantly too scrupulous, and too strict," Wesley later wrote.

Their critics labeled them "Methodists" for their strict adherence to prayer and pious living. Wesley originally shunned the name but later adopted it as his own.

In 1735, he set off to convert the Indians in Georgia, an effort that Wesley later admitted was a failure. His high-church Anglicanism found few friends in Savannah, and he was run out of town in 1738 after an unsuccessful attempt to woo young Sophy Hopkey.

Back in England, Wesley began to attend Moravian meetings. Within three months, Wesley had his most important conversion experience during a meeting on Aldersgate Street in London.

"I felt my heart strangely warmed," he wrote in his journals. "I felt I did trust in Christ, Christ alone for salvation; and an assurance was given me that he had taken away my sins, even mine, and saved me from the law of sin and death."

The strange warming of Wesley's heart convinced him of the need for a personal conversion, an impulse that still defines evangelical Christianity. From there, he developed doctrines of lives "perfected in love" that were defined by personal piety and good works.

Wesley launched a major tour of England, rising every day at 4 a.m. to preach to workers at 5 a.m. in fields and factories. Riding mostly on horseback, he preached 40,000 sermons and logged nearly 250,000 miles around Britain.

He and his brother forged a partnership that eventually frayed. Charles was a prolific hymn writer, penning the words to "Hark the Herald Angels Sing," "O for a Thousand Tongues to Sing" and hundreds of others.

The American Revolution drove the church and the brothers apart. When the war severed relations across the Atlantic, John Wesley appointed leaders to shepherd the fledgling U.S. church. Charles disagreed with the decision, and said many of his brother's appointments were unqualified. Gradually, the American church grew to resent Wesley's meddling from England.

Throughout his life, John Wesley was unlucky in love. His Georgia wooing had ended badly. He married his wife, Mary, in 1751 over his brother's objections. After a stormy marriage and a 10-year separation, she died in 1781 while her husband was away. His journals noted that he missed her funeral and he "was not informed of it till a day or two after."

"Here's a man who (at) the heart of his message is love, loving God, and loving neighbor ... who was just simply incapable of developing an intimate loving relationship with a woman," said Richard Heitzenrater, a Wesley scholar at Duke Divinity School.

By all accounts, he was not the warm and cuddly type. Roy Hattersley, author of the new "The Life of John Wesley," described him as "authoritarian, humorless and didactic. He had very little small talk and, after the age of about 30, was suspicious of anything that might be regarded as pleasure. He would not have made a particularly enjoyable companion."

Since his death at age 88 in 1791, Wesley's ties with his churches have become blurred. Unlike Martin Luther with the Lutherans, or even Joseph Smith with the Mormons, Wesley is more remote, his influence less direct.

"If you went into First Methodist Church in X town in Ohio and you said to anyone there, `Say three things about John Wesley,' I don't think you'd hear very much," said Marty, adding that the congregation's strength -- not its size or ties to Wesley -- is what matters most.
Copyright © 2003 Religion News Service