Join the 'Sheep' in Prison Ministry
Rebekah Montgomery

Contributing Writer

Updated

Nov 30, 2007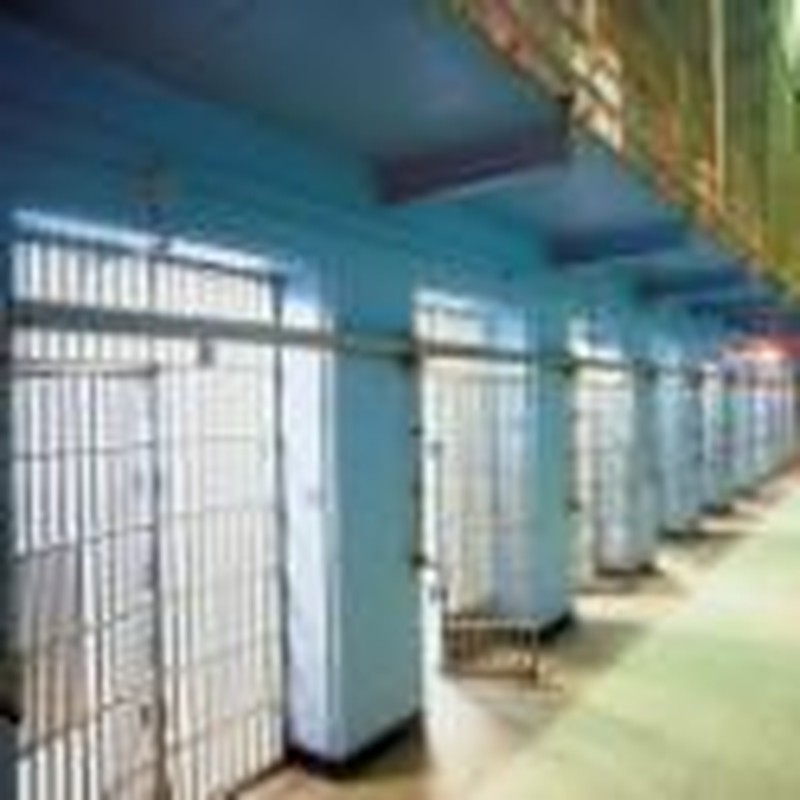 Want to know what to expect in the future?
Jesus gave us a crystal clear glimpse into the end times. No multi-horned beasts, horsemen, or cups of judgment: only sheep, goats, and Jesus. No speculation or interpretations. He meant to scare every ministry and all believers into a reevaluation of their priorities:
When the Son of Man comes in his glory… He will separate the sheep from the goats … the sheep on his right and the goats on his left. … Then He will say to those on His left, 'Depart from me… into the eternal fire… I was… in prison and you did not look after me. …whatever you did not do for one of the least of these, you did not do for me.' (Matthew 25: 31-46)
But there is a problem: We can't go to the local jail and ring the doorbell like the Avon lady. Yet prison ministry—or any ministry mentioned in Matthew 25—is like picking low-hanging fruit.
And apparently, near to the heart of Jesus. Those who truly know Him recognize that seeing the faces of the imprisoned is like looking on the face of Jesus Himself.
Here's ways to serve Jesus in prison:
Prison Fellowship's Angel Tree
Cut from construction paper, the paper angels of Prison Fellowship's Angel Tree are humble decor. Don't be fooled: Each angel is the herald of a Christmas miracle.
Shoppers select an angel. Written between the wings are Christmas dreams of child whose parent is behind bars. Shoppers buy those gifts in the parents' names.
Some may see those gifts as ineffectual evangelistic tools, but in evaluating the Angel Tree project, Mark Earley, president and CEO of Prison Fellowship, says, "We have found when a Christian takes the time to show love to a prisoner's child, hearts are opened to the Gospel. Time and time again in the life of prisoners, Angel Tree is the instrument God uses. It is a demonstration to them of God's unmerited grace and mercy."
Names of children are giving to local churches. Volunteers verify contact information and either deliver the gifts or invite the children to an Angel Tree party where gifts are distributed.
Angel Tree camping encourages participating churches to a week of Christian camping and provides mentoring training to foster Christian role models for children.
Interested individuals can make donations on-line or get further information at prisonfellowship.org.
Gene and Carol Kent's Speak Up for Hope.org
There's nothing like personal connection's to spotlight a need. When their son, JP, was incarcerated, a beacon came on for Gene and Carol.
Admittedly began as a "seat of the pants" ministry responding to floods of letters from prisoners and their families, the Kents formed Speak Up for Hope to meet needs.
Said Carol. "Each person (who writes) is remembered; each is prayed for."
To avoid duplicating existing ministries, the Kents focus on a couple of prime areas.
Since encouragement is in short supply, the Boxes of Hope project provides comfort items for wives and mothers of prisoners. Individuals or organizations can fill the boxes.
Speak Up for Hope also sponsors a greeting card project, sending inexpensive cards to the prisons so inmates can send a special occasion remembrances to family members on the outside.
Also, the Kents help facilitate individuals and local ministries when they adopt jails and prisons in their locale.
"Call your local prison or jail to find out what's needed," urged Gene. "You'll be amazed how cooperative the people working there can be.
Daughters of Destiny, Library of Hope, Kid's Crossing
Mel Goebel knows first-hand about life behind bars. When he was saved in a prison in the '70, he realized that there were opportunities for change as well.
After working for 20 years with a national prison ministry, Mel formed Daughters of Destiny to help the fastest growing but often neglected area of the prison population: women. Because of changes in law enforcement, there are now more than 200-thousand women behind bars, many of them mothers.
Operational in ten states but targeting more, Goebel's and his staff provide the following services:
Through Daughters of Destiny, ministry to women offenders begins inside prison with crusades, seminars, workshops, Christian book libraries (Library of Hope), and ministry to inmates' children (Kid's Crossing). Ministry continues as female inmates transition to the outside with materials, resources, and contact.
Opportunities exist to develop supportive and mentoring relationships between women volunteers are trained to minister to inmates through friendship and pray.
Contact Daughters of Destiny through www.impactlife.org