Joni Eareckson Tada Reflects on 25 Years of Ministry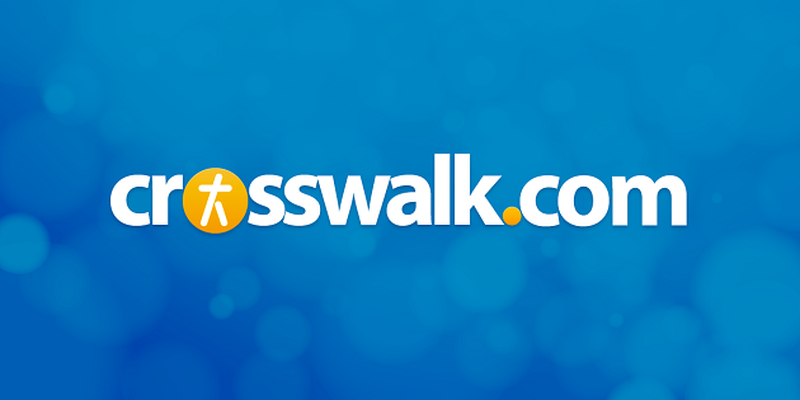 It's her silver anniversary and Joni Eareckson Tada can scarcely believe it. "Not my wedding anniversary," she quickly explains with a laugh. "My husband Ken and I have been married 22 years. It is the 25th anniversary of Joni and Friends."
Long before actor Christopher Reeve put a Hollywood face on spinal cord injuries, Tada spent years serving as an advocate for the disabled. In 1979, she founded a ministry called Joni and Friends to communicate the Gospel and equip Christ-honoring churches worldwide in evangelizing and discipling people affected by disability.
Her own story began on a hot July afternoon in 1967. Just 17, Tada dove into a shallow lake and suffered a spinal cord fracture that left her paralyzed from the neck down. From brushing her hair and eating, to bathing and even blowing her nose, Tada could do nothing on her own. During the grueling years of rehabilitation that followed, she learned to paint using a brush held between her teeth. More importantly, she found strength and courage to live as a quadriplegic in the unfailing love of Jesus Christ.
She shares those lessons with other disabled people each day. "I had no idea when we started that Joni and Friends would touch so many lives," Tada reflects. "I guess back then, I thought it was an outreach to people with disabilities and their families. But about 10 years ago, it became clear that it's not just about disability ministry, it's about helping the church – whether in America or around the world – see that we're all richer when we recognize our poverty. We are stronger when we recognize our weaknesses, and disabled people showcase that to us."
Looking back on 25 years of ministry, Tada recalls a few cherished memories. During her first Wheels for the World trip to Ghana, she met the recipient of the first wheelchair ever delivered there. More significantly for Tada, this was the first woman to accept Christ as a direct result of the outreach. "I thought to myself, 'What a wonderful start!'"
Another highlight occurred during her first Family Retreat in Pennsylvania. "There was a couple who were ready to divorce, but somebody encouraged them, 'Look you guys, just wait. Why don't you take Nicole – that's their daughter in a wheelchair – to this family retreat? We'll scholarship you; we'll sponsor you. Just hold off on making that decision.' Well, they came to the retreat and their marriage was mended. They realized that there were resources, there was counseling available, and there were answers from God's Word for their despair and hopelessness."


Tada attributes the longevity and success of Joni and Friends to simple obedience: "I think it's because we've stayed on focus with our mission emphasis. We've followed the Lord's mandate. We're not doing this mainly because the needs are great, although they are. We're doing it to follow in the footsteps of the Savior, who always was out there befriending the guy who was paralyzed, lying on a straw mat. He was always seeking out conversations with blind people. And you can't go wrong if you stick very close to what Scripture asks you to do, what God asks you to do in his Word."
Her public role is a responsibility Tada takes earnestly. "I always get butterflies before speaking," she admits. "I'm always thinking, 'Am I certain that this is what God wants me to say?' I don't know how to describe it, there's always a circumspectness that I'm going to have to give an account for the things I write or things I say from a platform." She often wonders if she missed anything or if she failed to honor Jesus. "Did I put too much attention on myself? Did I remember to share the Gospel? Things like that weigh on me a bit."
Not Without Challenges
While the last 25 years have been thrilling and memorable, Tada has faced her share of trials along the way. "It has been tough to convince churches and foundations that to minister to people with disabilities shouldn't be the lowest rung on the ministry priority ladder. Jesus said in Luke 14, 'Go out and find the disabled, the lame and the blind and bring them in, that my father's house may be full.' That's His mandate. Jesus gets real specific about who He wants invited to the banquet. I think it's because the weaker members are really special, and God knows that His power can be released. When people with disabilities are embraced, they are God's best audio-visuals aids for the display of his power. "
Tada also has learned to overcome personal challenges, especially while traveling. It is more difficult now that she is in her mid-50s.  While she was in her 20s, being lifted in and out of her wheelchair – on and off tiny planes – wasn't as hard. "Actually, I would say that up until 9/11, the airline industry was making wonderful, huge strides forward in creating access," Tada adds. "But now that airlines have cut back, my connections aren't as easy to make. Airplane seats are smaller, turnaround times are quicker and I don't have as much time to get on and off the airplane. So it's a bit more difficult since 9/11."
Because she is such a recognizable personality, Tada occasionally deals with the strain of celebrity. Life in the public eye doesn't allow for moments of discouragement. Too many people assume that Tada is heroic and upbeat all the time. "I do feel the strain when I'm in pain and this happened to me just yesterday," she recalls. "I was at the mall and my back was killing me, my neck was hurting me, and I just wanted to get home and lay down. It was one of those momentswhere you are at your weakest emotionally."
A woman approached Tada and began talking nonstop. "I found myself getting short and impatient because I told her I was on my way home to lay down, that my neck was really hurting, and she did not respect that. If she had thought of me as the lady down the street who was juggling packages and had to get going, she should have read the situation. It's dreadful when people don't deal with me as a real person, with a real husband, who is at home waiting for a real dinner."
Tada realizes that in a way, she is responsible for creating the interest people have in her. "I'm happy for it and I think it's a stewardship of influence that God has given me. I'm not complaining; I'm grateful. It gives me a wider audience to encourage to Christ. It's just that I hope that I haven't created a celebrity. People who relate to you as a celebrity don't think of you as a real person. They want to relate to you because you're famous, or they saw your name in a magazine. That's what I find myself getting short with."
A Secret Weapon
Over the years, Tada has balanced the demands of a busy ministry, writing and speaking schedule with the help of a secret weapon – her husband, Ken. "Thankfully I've got a husband who shares the same vision and common goals. I've got a Kingdom-minded kind of a guy whom I've been married to for nearly 22 years."
Ken has watched the ministry grow from infancy to what it is now. According to Tada, her husband was so gripped by the impact of Joni and Friends that he retired from teaching high school early and decided to come on board and work with the team. "Because of his first-hand knowledge of disability – having been married to a quadriplegic for so many years – he's great at Family Retreats and he's a wonderful workshop leader. I'm blessed that Ken, from the beginning, has shared the vision. He's always said to me, 'Thumbs up to you.' And that's good. Not everyone has a husband like that and I'm very grateful."
Now that they work together, do they ever tire of seeing each other? Tada laughs. "We made certain that his office is at the far end of the building from mine, which is good. We take lunch breaks with other people and make certain that our paths don't cross too often."
She recalls that once she passed Ken in the hall and said, "Hi sweetheart." He replied, "It's Mr. Sweetheart to you." The name stuck. "It was just kind of fun," Tada adds. "And when we travel, and I travel with him all the time, I make certain that different people accompany us on different trips. It keeps it kind of fresh."
A Look to the Future
During this Silver Anniversary celebration, it seems fitting that Joni and Friends is about to move into a new, permanent home – the Joni and Friends International Disability Center. By addressing the ethical issues and moral concerns associated with disability and long-term illness, the center's impact will be far reaching. "Many more people are surviving from accidents, injuries and illnesses," Tada explains, "and disability statistics are on the rise. People are living longer and we are faced now with tough ethical choices and decisions. I'm just grateful that we can address them."
Tada points to the case of Terri Schindler-Schiavo as a perfect example. Schiavo is a 39-year-old, brain-disabled woman whose husband and legal guardian asked the Florida courts to remove her feeding tube. "I've talked with her parents," says Tada. "I've met her parents and we have people far more disabled coming to our family retreats. She is not brain dead; she is not in a persistent vegetative state. She is what they call 'minimally conscious,' but that doesn't mean that her life is not worth living. Shouldn't we err on the side of life in this situation, rather than be quick to give her a death sentence?"
According to Tada, we live in an age where fundamental fears of disability are growing. "We want to institutionalize that child with cerebral palsy. We want to abort this baby if we think it might have Down syndrome. We want to put our elderly parents with dementia in a nursing home. We just don't know how to deal with disabilities, and there is a growing premise that you're better off dead than disabled."
Thankfully, in 1967, no one tried to kill Tada. Even when she begged a friend to help her commit suicide, the friend refused. "I was dangerously close to becoming another statistic among the lists of the clinically depressed," Tada notes. "But the darkness was lifted when friends from my church rallied around my family, offering help, hope and ascribing positive meaning to my affliction. Unfortunately, my story is unique. This is why I am pleased to labor alongside so many skilled and gifted individuals at Joni and Friends. Our staff and volunteers, across the country and around the world, have a single passion: to see disabled people and their families come to Christ and embrace His plan for their lives."

For more information on Joni & Friends, visit www.joniandfriends.org or call (818) 707-5664.

This article originally appeared in the spring issue of FaithTalk Magazine, a publication of Salem Publishing, located in Nashville, Tennessee. © 2004, Salem Publishing.