4 Truths to Break the Cycle of Emotional Exhaustion in Toxic Relationships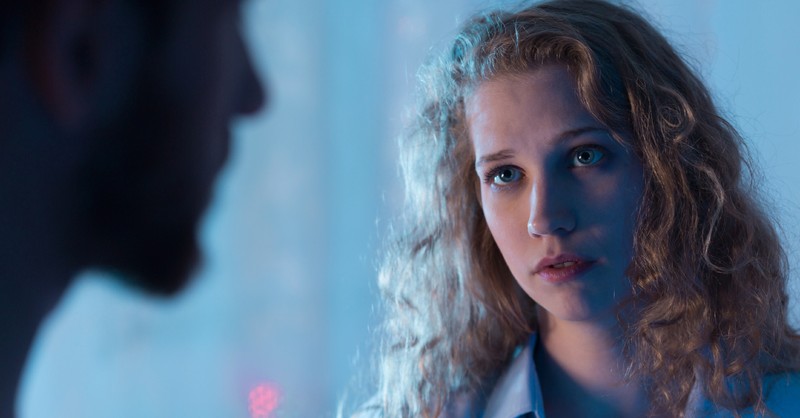 When I was a little girl, all I wanted to do was to make my mom proud. To make her happy. She was the sun, and my heart orbited around her. But God was opening my heart to see that the mother I wanted, the mother I tried to love into being, didn't exist.
No matter what I did to please her, my mother was always moving the goalpost of demands in order to gain her approval and acceptance.
I kept this emotional exhaustion from this toxic relationship hidden because I didn't want anyone to misjudge me as being unforgiving or dishonoring my mother. I didn't want anyone to think my family was broken. That I was broken. Especially when everyone appeared to have happy perfect families at church.
I didn't want to be different. I wanted to fit in and be "normal."
But home life was emotionally messy. Daily life was a stressful rollercoaster, dependent on someone else's mood, behavior, and words.
It was time to accept the reality of the toxic relationship I had. I had to grieve the death of my expectations and dreams for the ideal relationship I longed for, so I could grow into the daughter of my loving Heavenly Father. So, I could have wisdom and courage to make choices based on the reality of how things really are and not as I would like them to be.
Do you relate to feeling emotionally weary because you're held emotionally hostage to someone in your life? Maybe that person who places guilt on your shoulders rather than grace is a family member, a friend, work colleague, or someone in your church. Perhaps it could be your spouse or even your child.
Jesus said, "Then you will know the truth, and the truth will set you free" (John 8:32). It's important to God that we trust Him with the truth, even if it hurts.
We experience an intimate rest when we give God the burdens we were never meant to carry. At the time, we thought we could be strong and handle it alone. God understands.
By God's grace, our coping mechanisms worked for a season. But, we were never created to carry our burdens solo indefinitely. This is a lonely life God wants to empower us to change and set us free!
"It is for freedom that Christ has set us free. Stand firm, then, and do not let yourselves be burdened again by a yoke of slavery." Galations 5:1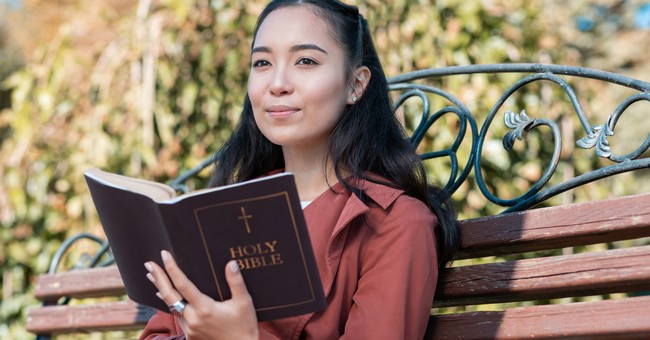 Photo Credit: ©GettyImages/Yacobchuk
There comes a time when it takes greater faith to allow something to fall apart, rather than to keep praying to stop it from happening. Sometimes as the wise author of Ecclesiastes 3:1 tells us, "There is a time for or everything: a time to plant, and a time to uproot; a time to break down, and a time to build up; a time to embrace, and a time to refrain from embracing; a time to rend, and a time to sew; a time to keep silence, and a time to speak.
When we let go of holding things together that only God put back together, we give God space to heal us and a broken relationship with honesty. We can begin to make different choices that are healthy for ourselves, our spouses, and our children, and break hurtful, old patterns.
We stop becoming enablers for hurtful people in our lives whom we love, so they can face the truth of their brokenness with God too. Even as we honor our parents –– love our children, friends, or honor our marriages – we are not to take responsibility for their faults or brokenness. We cannot keep allowing someone to hurt us, because it breaks the heart of God who loves you so very much to see you suffer ill-treatment.
I began to learn about breaking codependency and creating boundaries, delineating where others' control over us ends and our self-control begins. Did you know that self-control is a fruit of the Holy Spirit and it's actually an act of faith to stand up for your needs and prioritize your wellbeing?
Did you not know your body is a temple of the Living God (1 Cor. 6:19)? If your body is hurting, whether it's because of insomnia, anxiety, or depression caused by exhaustion and neglecting your emotional needs, our Heavenly Father wants to empower you to take better care of yourself.
Jesus invites us, "Come to me all who are weary and heavy-burdened and I will give your rest." God wants to see you safe, resting, and refilling your emotional tank of peace and joy!
Forgiveness Takes One. Reconciliation Takes Two.
People sometimes ask me if I've forgiven my mother. I have done the hard work of grieving and healing. I have forgiven my mother. As the oldest child in a single-parent family, because my father left when I was seven, my mother was my whole life, and I love her more than anyone may know.
But here's the truth: While forgiveness takes one person, reconciliation takes two.
Honoring our loved ones does not mean open borders to toxicity, fear, intimidation, or manipulation.
In order to step into writing a legacy of faith with my husband and our children, there needed to be a leaving of an old, dysfunctional, and toxic life. There was no going back.
Change is hard when we decide to make healthy choices that align with our identity as God's beloved children. On my wedding day, I did not know if my mother would be there.
Yet, I told myself the truth: I serve a God of peace, who loves me. This can't be how the daughter of the King should live, in fear. I have to change my story.
To take action to prioritize my emotional wellness, I had to identify the lies I once believed and I had to replace them with the truth. As I did, my life became rebuilt with God's peace. So can you!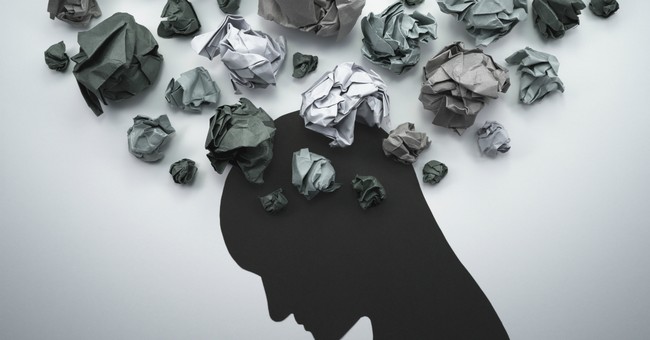 Photo Credit: ©GettyImages/tadamichi
4 Lies & Truths to Break the Cycle of Emotional Exhaustion and Prioritize Your Wellbeing
LIE: I am only valuable for what I can do for others or do even for God.
TRUTH: God whispers, You don't have to earn my love. I love you unconditionally. Just let me love you more. You are worth loving.
"I will betroth you to Me forever in loving devotion... in faithfulness." Hosea 2:14-20
It's so easy to fall into the toil of believing "If only I could do this one thing… or be this certain way" we'd be worthy of belonging. We work really hard to do things right, because it's easier to offer someone something, rather than believing we're worthy of receiving friendship, kindness, or goodness, isn't it? It feels lonely to constantly be the one offering, yet remain unknown.
Here's the empowering truth: You do not have to earn God's care and attention. Jesus is the Friend who always smiles, just being near you! You are worthy of love. Unconditionally.
You bring Jesus delight when He sees you at rest, feeling safe with him. Your true identity is simply to let God love you more every day. That's it.
What is God asking you to stop doing, so you create space for what gives you peace & joy, friend?
LIE: I need to edit myself to please (fill in the blank). I have to please others. I can't handle rejection.
TRUTH: God tenderly whispers, You are important to me. You are worth seeing. I will help you.
You are precious to me, and I have given you a special place of honor. I love you (Isaiah 43:4 ERV).
It's so easy to fade into the background and avoid risking rejection, isn't it? But what's more important is you. You are at the center of God's attention! You are the light!
It feels lonely to constantly edit yourself. Don't do it. There's too much at stake: your precious beloved heart, mind, soul, and body.
God's love empowers us to write new scripts as His beloved child, so we can stop living by the false identity someone else put on us. You are worthy to be known and loved!
What is God asking you to stand up, stand out and be bold about, friend?
LIE: It's safer for me to hide my heart and just follow the cookie-cutter expectations mapped out for me and not rock the boat or make waves.
TRUTH: You can't embrace your God-given belovedness when you follow someone else's path. You are worthy to live your version of a beautiful life with God.
"The Lord does not look at the things people look at. People look at the outward appearance, but the Lord looks at the heart." 1 Sam 16:7
It's tempting to hide your voice. Don't. God whispers you are worthy to be known and loved. This is truth to empower you in your true worth as God's beloved child!
If you're tempted to just put your heart to the side, to soldier on, stop. Inhale this loving truth from God. He sees deep into your soul — and He loves what He finds — the ideas He places in only you — just for you.
See God's loving gaze upon you this very moment, dear friend. Exhale. Lean into His loving embrace. God understands you completely. You are His treasure. You are beloved. Have courage. Don't give up oh you. God will never give up on you. He loves you!
LIE: It is safer for me to stay in survival mode, to ignore my emotional needs by performing, staying busy, and getting things done.
TRUTH: Jesus whispers, You are worthy of peace and joy.
"The thief comes only to steal and kill and destroy. I came that they may have life and have it abundantly. I am the good shepherd. The good shepherd lays down His life for the sheep." John 10:10-11.
Today, when you feel pressures pressing in, here is truth you can hold onto and exhale into.
Stop.
Do something that brings you joy. Do something that brings you peace. Do something that brings you beauty.
Hear Jesus whisper, I love you. I am with you. Shine your light. Sing your song.
When you feel overwhelmed by whatever that's pressing on you today, stop and breathe. You are worth investing in, taking care of, and nurturing.
Think about God's love, think about his goodness, think about the grace that brought you through. He will carry you through. Then, go do something that refills you back up! It's never too late to feel better & run into the arms of our Loving Savior!
Nothing is going to stop God's grace or His plans for you. He will be faithful to complete the work He started in you. And He is not going anywhere without you. He is with you.
"Draw near to me and I will draw near to you." James 4:5
"For I am confident of this very thing, that He who began a good work among you will complete it." Phil 1:6
What is God prompting you to do that gives you joy, peace, or beauty today? Go do that. You are beloved.
Today's post is encouragement from Bonnie Gray's new book: Sweet Like Jasmine: Finding Identity in a Culture of Loneliness – which has become Amazon's #1 New Release in Christian Biographies.
Photo Credit: ©GettyImages/KatarzynaBialasiewicz

Bonnie Gray is a Soul Care Mentor and author of Sweet Like Jasmine and Whispers of Rest. As speaker and podcast host of Breathe: The Stress Less Podcast, Bonnie empowers thousands of lives to flourish in emotional wellness and intentional rest. She is featured on Relevant Magazine and Christianity Today. Visit her at thebonniegray.com and Instagram @thebonniegray.
Want more empowering encouragement? Order Bonnie Gray's new book Sweet Like
Jasmine: Finding Identity in a Culture of Loneliness.
Get a Free Audiobook narrated by Bonnie Gray and a FREE Guided Journal Stories of Faith. Sign up at SweetLikeJasmine.com and claim your free gifts!
Life doesn't have to be perfect for it to be beautiful because God makes everything beautiful in his time. There is empowering encouragement on every page of Sweet Like Jasmine: Finding Identity in a Culture of Loneliness as Bonnie takes you on the journey to breathe in God's love and celebrate all God created you to be! This is a book of encouragement and hope. Each chapter includes powerful Scripture to bring you peace, inspiring stories to renew your faith, and reflection questions to journal your thoughts and are great discussion questions to use for your small group or book club!