Living the Bold Life for Christ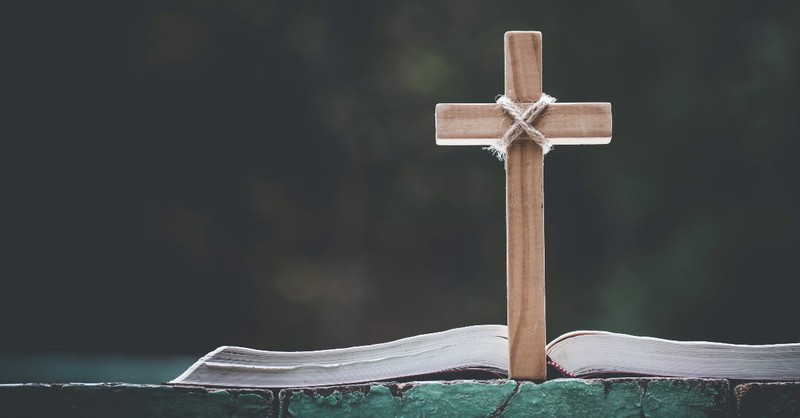 Brought to you by
Several people have challenged me lately to be bold. In several ways, I have already been doing that. I have sung on stage numerous times, led groups, spoken in front of a hundred women at a conference, and run committees. But my motive was often to prove that I had value; to promote the possibility that I might be interesting, or skilled, or useful. To whom? Maybe everyone, or God; myself, my husband.
It's a good thing that I found my identity and value in Christ, and I trust that I am valuable to him: trying to prove my worth was exhausting. I look at the amazing friends in my life and think "I trust these women. They love me for who I am." Yet, a recent challenge from a dear friend was bigger than I expected and forced me to reconsider what it means to believe that I was made in the Image of God and to understand why.
1. Red for Freedom
I was invited, along with several other ladies, to post a selfie of myself wearing red. I could see that the other women who did it were brave and beautiful, many of them telling stories of trauma to accompany their photos.
Their message was clear: Christ owns me, my sorrow does not own me; the abuser who hurt me doesn't own me; nor does my sin. Christ is my Savior and Lord and because of him I am not afraid. Look At Me — this is freedom in Christ. I was blown away by the joyful declaration of their red-shirted selfies and took up the challenge.
If your fight for freedom doesn't involve hiding, then perhaps we resemble women of a certain age pining for attention but remember, this is a private group. The only people who saw our pictures were each other. This was an exercise in exhortation.
2. Red for Nervousness
Earlier this year I posted a picture of myself on Facebook for the first time, one my daughter took of me. Usually, I posted images of scenery from a hike, or a beautiful cake we had made, not people. Something about posting my personal picture was an act of rebellion.
I dug my heels in and said, "I will not disappear." Today I won't go into the full story of what that means to me, but it's sufficient to say that I had experienced bouts of worthlessness between long spells of resting in the sufficiency of my Warrior-Savior.
I know that Christ is bigger, that he wants me; that I am as beautiful to my Father as each of his other daughters, but taking that step was like inviting someone to disagree. I was inviting people to ignore me, to pretend I didn't exist.
I was really, really afraid because, while I was stepping out of my comfort zone, I had nothing to give in return for being seen. No service to offer; no cake to give away. Just me.
3. Red for Rebellion
Instead of being ignored, people said nice things about my photo. Comments from strange men were unwelcome, but I just blocked them. The result of this experiment was mostly to counteract my fears, and to rebel against my self-view. I wasn't thinking about my identity in Christ.
Moreover, this was a picture my daughter had taken, I didn't ask her to; I didn't have it taken on purpose to share with others. It was for her, and I must have drunk a glass of wine or something before saying, "Okay, let's see what happens if I post this picture."
When I was "dared" to take a selfie and share it, that was different. In red? On purpose?
What message did I want my picture to portray? Why did I accept the invitation to take a selfie for a group of women, most of whom I only know on Facebook? What was I doing? I think all those who participate in this challenge are rebels against a negative self-image, against Satan's lies about us, and against a society that doesn't want us to pursue freedom in Christ.
Religion is not freedom, I agree; but in Christ, we are liberated from the bondage of sin, which encourages us to see our worth as relative to something and also important in its own right, without any real purpose beyond ourselves. The cultural measuring stick of worthiness enslaves us (are we pretty/successful/thin/educated/young/woke etc.)
Each of us in that Facebook group was tempted to hide, but then we would be hiding a light under a basket. "Nor do people light a lamp and put it under a basket, but on a stand, and it gives light to all in the house" (Matthew 5:15). We would be quashing our testimony, the testimony of our lives, which has accompanied those photos. That's not biblical.
4. Red for Joy
This red-shirt picture is my new profile picture on social media because I'm joyful, smiling for real. It gets all the way to my eyes. I have rediscovered smiling. Joy with an exclamation mark because it emanates from the most powerful part of me: the Spirit dwelling within me. The smile is what people mentioned when they commented on my photo, not my red shirt.
If you're not joyful, I have to ask: do you know who you are? Here is what God has said about all of those who are in Christ. Your identity is not based on what you do but, on your choice, to be His. You don't get a separate set of promises, these are good enough for all of us.
1. You were raised with Christ to new life and are invited to live out that life even now, before the end of your earthly life when he will totally renew you without sin, pain, or fear. 2 Corinthians 5:17 says, "You are a new creation."
2. According to Paul, "We are his workmanship, created in Christ Jesus for good works" (Ephesians 2:10). We can shed the need for greater self-esteem and find not only our value as God's creative masterpieces (each of us!) but also our purpose, which is to do good things out of our love for Christ. Not to earn favor or salvation, but to reflect the love of our Savior.
3. "I have called you friends" (John 15:15). This is where I utterly break down. I can't read Jesus' words here without my eyes welling up: friend? I nailed this man to a cross! But he looks down on me from his risen state, standing at the right hand of the Father where he prays for me as I wrestle with sin, and he says, "Father, forgive her; she doesn't know what she's doing." And then he calls me a friend?
4. "We are more than conquerors through him who loved us" (Romans 8:37). Ever feel like a battle-hardened warrior? Me too. If life has left you injured and scarred, you are because this is a battle, and you fight for the side that already won.
You are a victor because you were raised with Christ, the Victor. It's not easy, but Jesus also goes before you. There is no fight, which will ultimately defeat us, even if it takes our mortal lives. He will not drop you in the middle of a battle and leave you there; Christ is always in the midst of it with us.
5. Red Shirt Challenge
If you are hiding under a baggy sweatshirt today because you want to disappear, I get it. You're safe there. No one can see you, get to you, harm you, or pretend not to see you. No one can call you names or simply ignore you because you are doing a good job of flying under the radar and it's your choice.
Can I invite you to rebel against invisibility? When you go dark out of fear of other people, they control you; their sin holds sway. What if you let Christ hold sway over your life? If no one else in this world acknowledges you today, Christ sees you.
And you belong to a bigger entity than your marriage, your workplace, your generation, your cohort, or your local community. You are part of the family of God, and as such you are critical to the body. We need each other. "For the body does not consist of one member but of many" (1 Corinthians 12:14).
Every foot, finger, ear lobe, and eyelash are there for a reason and that reason is to glorify God. You don't have to find it in yourself but in the Spirit, which lives inside of you. So please, lift the basket. I want to see you smiling in your red shirt.
For further reading:
How to Live a God-Centered Life
How to Live Out Faith Found in Hebrews 11
How to Live a Spirit-Filled Life
What Does it Mean to 'Live Is Christ and to Die Is Gain'?
Photo Credit: ©iStock/Getty Images Plus/Tinnakorn Jorruang
---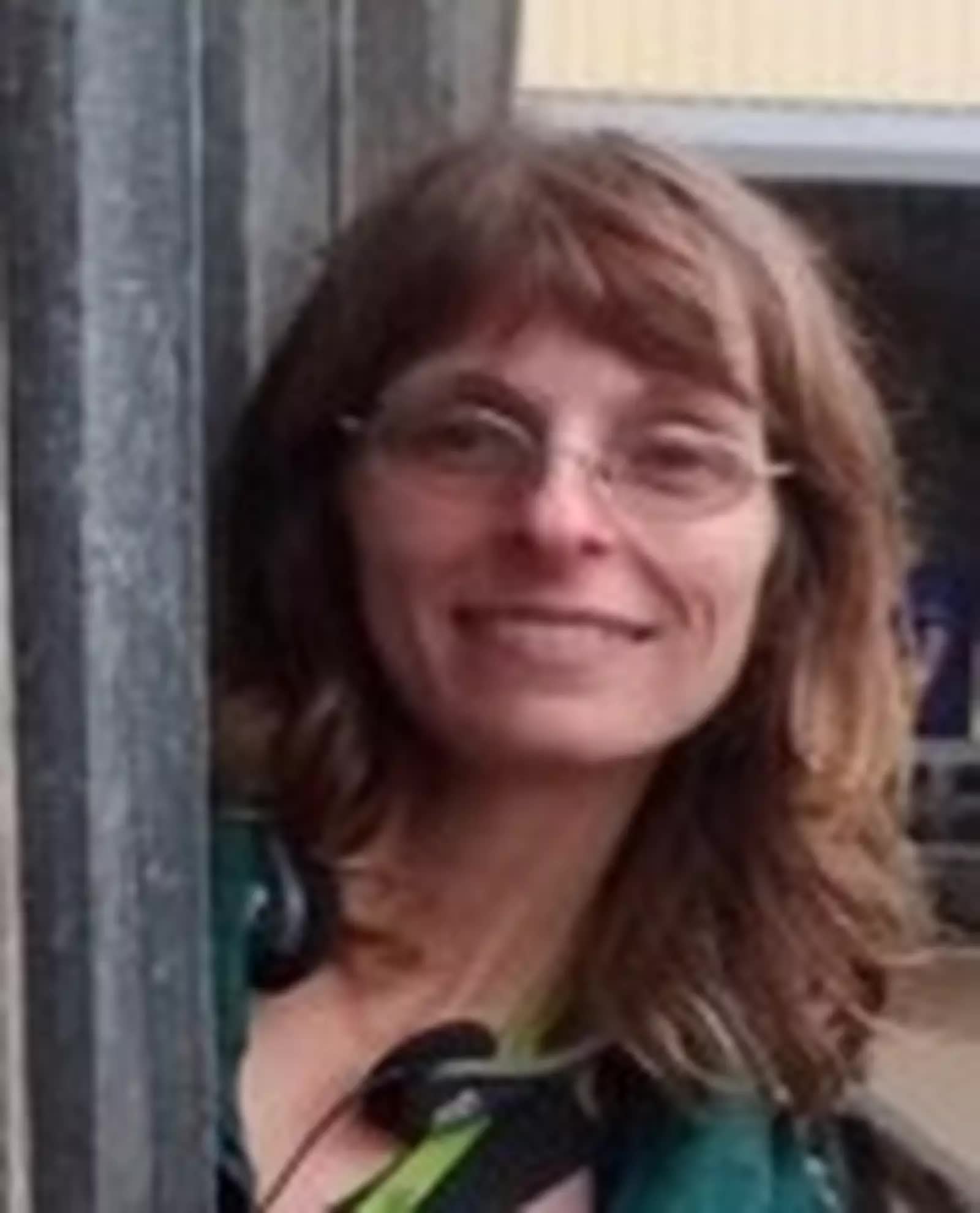 Candice Lucey is a freelance writer from British Columbia, Canada, where she lives with her family. Find out more about her here.
This article originally appeared on Christianity.com. For more faith-building resources, visit
Christianity.com.