Living with Certainty in Uncertain Times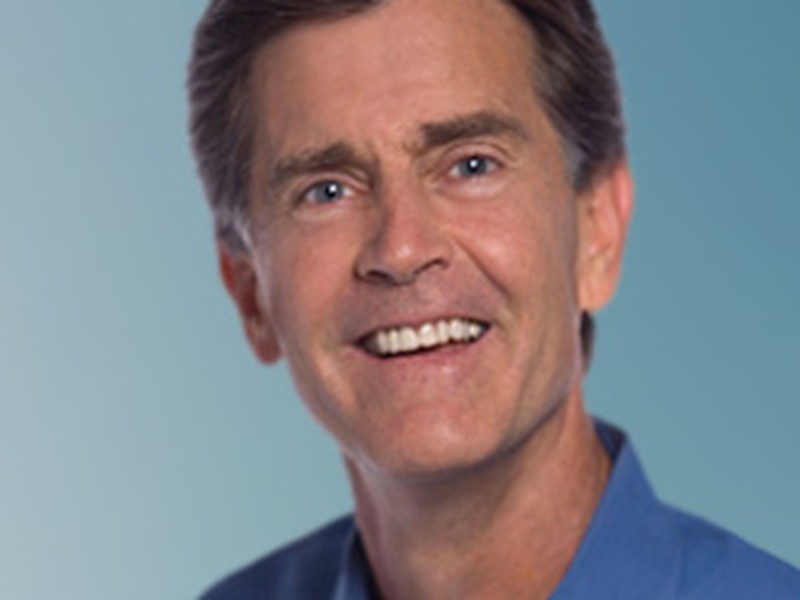 As the dust has settled after the September 11 attacks and the shock to our national conscience has begun to wear off, a lot of questions have risen to the surface-questions about our future. "What will be next?" "Could we be targets for additional attacks?" And closer to home, "Will my family be safe?"
The truth is that none of us knows exactly what our nation will face in the immediate future. But no matter how uncertain the future may seem, let me remind you that God's people have been here before.
Remember Moses? To a generation of enslaved Jews, it seemed like there was no hope. Then God sent a child named Moses, who would lead them out of captivity. God took the worst of times and brought about a miraculous deliverance.
Remember Elijah? Oppressed by an evil dictatorship and a completely pagan environment, he thought he was the last believer left on earth. But God was in control. He had a game plan for revealing His glory to a nation submerged in wickedness.
Remember Daniel? Israel had been scattered to the four winds, and Daniel and his friends were abducted into a ruthless, godless culture. Babylon was as powerful as it was wicked, and vigorously opposed God's remnant. But God acted, using a faithful few to dramatically influence an entire nation and accomplish His purposes in the midst of chaos.
And don't forget Jesus. What about the state of the world when Christ was born? Moral decay and religious hypocrisy had relegated spirituality to a hollow, rotten husk of pretense and fear. But into that context, God brought eternal life to the entire world in the most improbable of packages: a baby boy.
The biblical record reminds us that the world has been on the brink of disaster on more than a few occasions. We may be inclined to worry or lose hope, but God reminds us that nothing can thwart His purposes. "There is no wisdom, no insight, no plan that can succeed against the LORD" (Proverbs 21:30, NIV). An uncertain world stirs men from their complacency and provides tremendous opportunity for harvest. The question is, "How do we prepare to face the future with wisdom, boldness, and purpose?"
Confident Hearts
First, we can face the future with confidence when we trust that God knows all about our problems today and is in control of our tomorrows. We are not at the mercy of our culture. We serve a sovereign God who is never surprised by circumstances. And the wickedness of our day does not have Him up against a wall.
Isaiah 40 reminds us that "the nations are like a drop in a bucket . . . [God] sits enthroned above the circle of the earth . . . He reduces the rulers of this world to nothing . . . He is the everlasting God, the Creator of the ends of the earth."
Transformed Minds
Even so, God's sovereignty is not a license for us to do nothing. We can find comfort in His omnipotence even as we train for service. We need to be ready, prepared in mind, heart, and spirit for the part He will ask us to play.
This means that we need to think accurately. Biblically! Consider the revolutions mentioned above; every time God used His people to dramatically influence their culture, He did it through the transformation of people's thinking.
We need to educate ourselves about the issues and respond in times of "uncertainty" from a biblical framework. Think through what it will look like to share your faith, meet physical needs, and provide emotional support under the current circumstances.
A Strategic Plan
The issues on our horizon are daunting. If there ever was a time for Christians to step up and think clearly, it's now.
We must remember that our goal is not to "glorify America" or merely maintain and protect our own personal comfort and lifestyle. Rather, our goal is to understand what "dual citizenship" really means. Remember that we are strangers in this world (1 Peter 2:11), yet we are called to make a real difference in the world around us.
How can we seize this moment in history? By living our lives based on the firm foundation of God's truth when everything else around us is unsure. You may not feel like a Moses, Elijah, or Daniel, but the lessons of their lives can provide you with biblical examples of how to fulfill God's purpose in these uncertain times.
No one knows what the future holds in the coming months and years. War against terrorism threatens to linger, and we can only speculate the impact it will have on our daily lives. But if we look to God to develop in us confident hearts, transformed minds, and a strategic plan of action, we will stand firm as the Moseses, Elijahs, and Daniels of our time.
Excerpted from the message, How to Face the Future in Times of Uncertainty, by Chip Ingram. Used with permission. Copyright 2002 by Chip Ingram. All rights reserved.
About the author: Chip Ingram is President of Walk Thru the Bible in Atlanta, GA, and Teaching Pastor of Living on the Edge, a national radio ministry.