How to Address Loneliness in a Connected World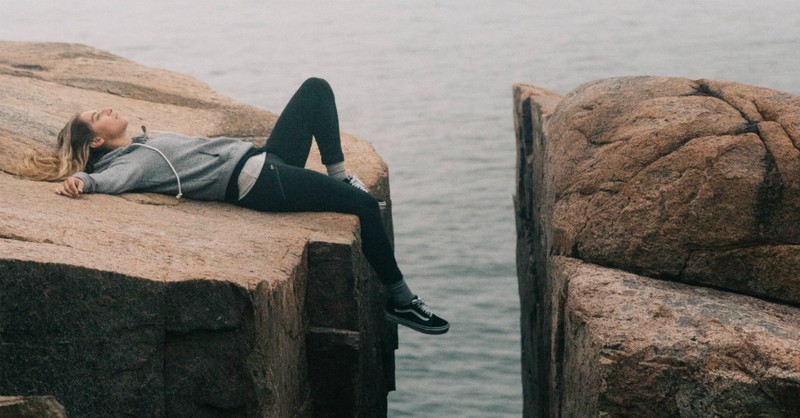 All sorts of life circumstances can create a peculiar feeling of loneliness. Have you heard (or said) any of these?
As a mother of toddlers, I'm never alone—but I'm so lonely!
No one understands. I feel so alone.
Cancer treatment is isolating.
I'm no longer part of a couple. The house is lonely.
It's lonely sitting in church by myself.
Single parenting is the loneliest I've ever been in my life!
I don't know any other Christians at school. It's lonely not having any friends with my values.
My family doesn't seem to have time for me anymore. Getting old is lonely.
Any of us could probably think of many more. But God doesn't want us lonely.
When He created the world, He said that it isn't good for man to be alone (Genesis 2:18). Yet Pastor Brian Tome, author of Move a devotional for men, says that loneliness is killing American men through suicide, alcoholism, and mental illness. He feels the root cause is the lack of genuine male friendships outside of work. They're lonely.
King Solomon in all his wisdom wrote:
Two people are better off than one, for they can help each other succeed. If one person falls, the other can reach out and help. But someone who falls alone is in real trouble. Likewise, two people lying close together can keep each other warm. But how can one be warm alone? A person standing alone can be attacked and defeated, but two can stand back-to-back and conquer. Three are even better, for a triple-braided cord is not easily broken. – Ecc. 4:9-12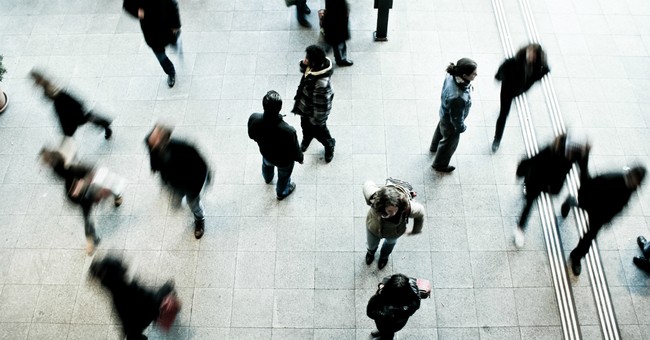 Photo Credit: ©Unsplash/Timon Studler
Loneliness is Different than Simply Being Alone
Loneliness is an internal personal feeling. You don't have to be alone to be lonely. You can experience loneliness in a crowd or among people you know and love.
Maybe you don't feel like you fit in, or everyone seems to know each other or you don't want to associate with anyone around you. Perhaps you're single or widowed. Sitting by yourself in church, a restaurant, or a school lunchroom, waking up to an empty house, or the ache of an empty heart intensifies aloneness. Grief is lonely.
Loneliness Can Be Chronic
Chronic loneliness is a feeling of not being comfortable with yourself anywhere, anytime.
Of course, there are times when we want to be alone. I like to have my quiet time in the morning, by myself, with the Lord. Recently, my young granddaughter, who had experienced a meltdown, said she needed some alone time to regroup.
When I'm writing, I need complete silence. Secluded in my office, taking a social media break is my only connection with the outside world. I have many Facebook friends and I appreciate the relationships, but when I turn off the computer or phone, I'm still sitting in my office alone. They're electronic friends, but not "let's get a cup of coffee" friends.
Jesus needed alone times too. He "...often withdrew to lonely places and prayed." Luke 5:16
I'm sure that Jesus also felt intense loneliness when His family and disciples misunderstood and misrepresented Him. Or those who were supposed to be His followers and friends betrayed and deserted Him when He needed them most. We can't even fathom the depth of His loneliness on the cross.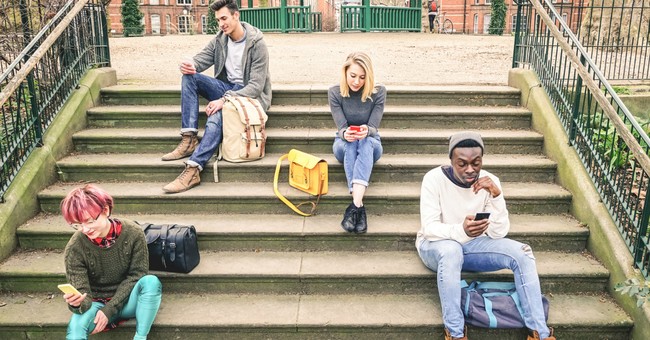 Photo Credit: ©GettyImages/ViewApart
Loneliness Can Result from Prioritizing Technology over Human Connection
We live in an era of instant communication. Most people have their phone with them at all times. Some will tell you they feel lost without it. The fear that someone may need to reach them and they would be unavailable can tether them to their phones.
You see people eating together at a restaurant but they might as well be eating alone. They relate more often with their cell phone than their human companions, as they scroll or text not even looking at each other. They struggle to put the phone down long enough to eat. They keep glancing over at it.
A phone can't hug or be a warm body next to us. Seri isn't a conversationalist. Our devices cannot replace human contact and companionship. We're creating a culture of electronically connected lonely people.
As Christians, we know that Jesus is with us always. We're never really alone. But also as Christians, we have Jesus living inside us and we can be an expression of Jesus to someone who needs to connect with a person and not a device.
What Christians Can Do to Address 4 Kinds of Loneliness
We can care for the loneliness within and around us through awareness and hospitality.
When God's people are in need, be ready to help them. Always be eager to practice hospitality. – Romans 12:13 NLT
God wants us to be aware of others' needs and not solely focused on our own life. We should notice if someone seems despondent or circumstances could cause loneliness, and then we can offer them hospitality.
Billy Graham once said, "If we are going to touch the people of our communities, we too must know their sorrows, feel for them in their temptations, stand with them in their heartbreaks."
Reaching out when we recognize signs of loneliness in others will also help us in our own lonely times. Here are four kinds of loneliness and suggestions for each:
1. Spiritual Loneliness
This might be an unbeliever or someone who is the only believer in their family, marriage, workplace, or friend group. Or maybe it's someone new in their faith who needs discipling but is afraid to ask anyone. They think everyone else knows so much more than they do, so they don't join Bible studies or life groups.
If you know someone struggling with their spiritual life, extend an invitation to join you at church, a Bible study, or small group—or just for a walk or coffee. Introduce them to your Christian friends. If they're a new believer, offer to mentor them and answer questions.
Affirm that you're never alone in the family of God.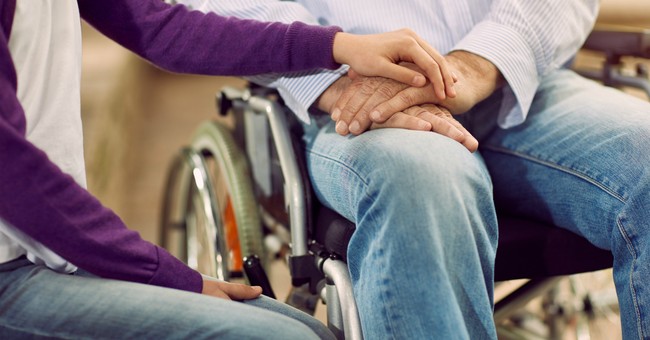 Photo Credit: ©GettyImages/LuckyBusiness
2. Physical Loneliness
In our mobile society, many people are living far from family. Or a spouse is deployed or travels for work and the spouse left at home is alone, often feeling like a single parent. Widowers, singles, seniors, sufferers, and shut-ins spend much of their time alone.
When we take the time to get to know people and learn about their living situation, we'll quickly discern if someone is physically alone. There are numerous hospitable opportunities to invite them over to our home for a meal, a cup of coffee, or a game or movie night. If they don't drive go and pick them up, or if they can't leave home, take a meal to them and stay for a visit.
Also, it's good to remember that widowers and singles might feel uncomfortable in an environment of only couples.
3. Emotional Loneliness
We wear our emotions on our face and in our countenance. It's easy to discern if someone is sad or downcast. Anyone who has suffered a loss is naturally grieving.
Young moms with little ones at home may feel isolated from the world outside of diapers and feedings. Some new moms suffer from postpartum blues.
Maybe a new neighbor is missing her previous home and friends. A man who has lost his job is despondent and a new retiree could miss his work friends and daily routine.
Someone feeling emotionally upset may want to talk about their feelings and others might want something to take their mind off the source of their distress. Take your cue from them. Let them know you're a friend available to chat, go out to lunch or a movie, pray, listen, or sit with them in silence.
A young mom would probably appreciate a few hours to go shopping by herself while you watch her kids.
4. Mental Loneliness
Many people today experience depression. Maybe loneliness led to depression or vice versa, but both are isolating and harmful.
We can't be a counselor, but we can be a friend to someone who might feel that depression is a stigma. When you notice someone withdrawing from church or social activities or missing meetings, don't just text—call and talk with them. Let them know you're willing to support them through this struggle and help them enjoy the good days.
What is God asking you to do right now to extend Christ's love and hospitality to those who you know are lonely? You might even save a life.
God places the lonely in families. – Psalm 68:8a NLT
Photo Credit: ©Unsplash/Kristopher Roller
---

Janet Thompson is an international speaker, freelance editor, and award-winning author of 20 books. Her passion is to mentor other women in sharing their life experiences and God's faithfulness. Janet's new release is Everyday Brave: Living Courageously As a Woman of Faith available at Amazon, Christianbook.com, Barnes and Noble, and signed at author's website. She is also the author of Mentoring for All Seasons: Sharing Life Experiences and God's Faithfulness; Forsaken God? Remembering the Goodness of God Our Culture Has Forgotten; Dear God, Why Can't I Have a Baby?; Dear God They Say It's Cancer; Dear God, He's Home!; Praying for Your Prodigal Daughter; Face-to-Face Bible study Series; and Woman to Woman Mentoring: How to Start, Grow, & Maintain a Mentoring Ministry Resources. Janet is the founder of Woman to Woman Mentoring and About His Work Ministries. Visit Janet and sign up for her weekly blog and free online newsletter at womantowomanmentoring.com. Join Janet on Facebook, LinkedIn, Pinterest, Twitter, and Instagram.