Longing for What Was
Dr. Chuck Betters

Published

Sep 26, 2005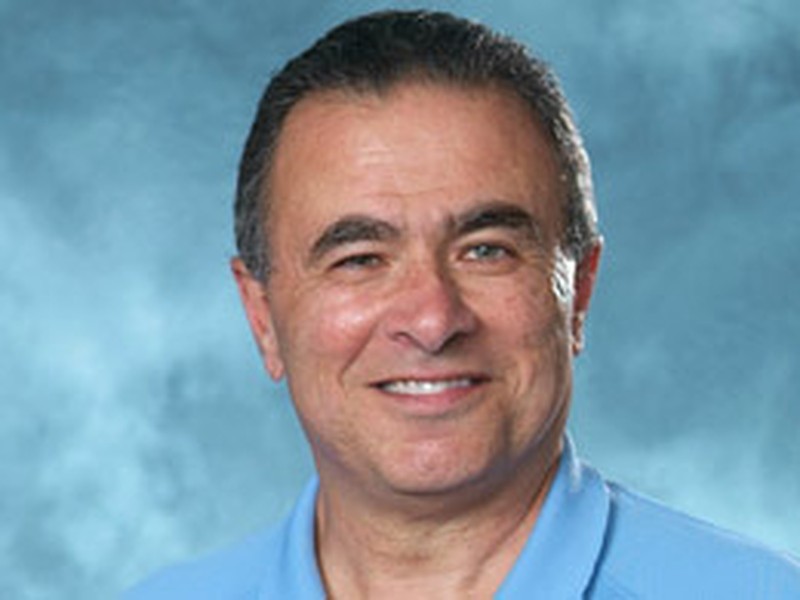 Think of a perfect moment in your past, the moment to which you wish you could return. Our moment is July 6, 1993, before 10:40 p.m. We were helping our daughter Heidi and her fiancé write out their wedding invitation. We began with the words, "Believing in the sovereignty of God…" Those words would soon haunt our every thought.
Early in that evening our two younger sons, Mark and Dan, had a band practice. Later Mark and his friend, Kelly, enjoyed watching television together after Kelly's dad dropped her off at our home. We especially wish we could go back to the moment when both kids laughed as I teased them and it was obvious they enjoyed their time together. Life was good and complete. But an hour later everything turned to ashes when we received the phone call that our son was in critical condition because of a terrible car accident.
We raced to the hospital to learn that Mark and Kelly had both died in that crash.
Oh, how I wish we could take everything we have learned since that moment and go back in time.
And in this messy world, there are millions of others who, right now, can describe the days before Hurricane Katrina or Hurricane Rita and long for what was.
The Hebrew Christians would understand such longing because they, too, remembered a time when life was easier. Their pastor wrote some intimate letters to them, exhorting them to stay the course, to never look back, but to believe that God is sovereign and they could trust Him. In the years since Mark's death, Sharon, my wife, and I soaked in this little book and grabbed hold of the truths that encouraged us to never quit our walk of faith.
We imagined this little group of believers gathering in a small house church setting, eagerly hanging on to every word of the letters designed to remind them of God's faithful love and strength. These Jewish Christians had to give up everything familiar to follow their Messiah. They did so willingly, but the pathway was wearisome and their supplies were growing slimmer by the day. Some had already left their congregation. They had not given up their lives for their faith, not yet. But the fires of persecution were growing closer and other believers had been martyred. How could they continue?
We must always study the Bible in context. Passages build on previously stated truths. In the context of challenging the early church to stay the course of their new faith, the writer repeatedly refers to the familiar Old Testament. As an introduction to Hebrews 11, he draws on the book of Habakkuk as a reminder that faith requires them to believe God is working out His purposes in ways they cannot see or understand.
The book of Habakkuk is a record of the prophet's confusion and dismay over God's apparent abandonment of Israel. Israel was in the waiting room and God seemed absent. I imagine that thousands of believers might be asking the same questions today in the midst of the horrific devastation of Hurricanes Katrina and Rita that Habakkuk cried out:
"How long, O Lord, must I call for help, but You do not listen? Or cry out to You, 'Violence!' but You do not save? Why do You make me look at injustice? Why do You tolerate wrong? Destruction and violence are before me; there is strife, and conflict abounds. Therefore the law is paralyzed, and justice never prevails. The wicked hem in the righteous, so that justice is perverted." (Habakkuk 1:2-4)
We have often said that perhaps the reason God has not answered our cries of "Why is Mark gone? How long before Jesus comes again?" is because His reasons would never be sufficient to our limited understanding. God implies just that in His shocking reply to Habakkuk's anguished cries:
"I am going to do something in your days that you would not believe, even if you were told." (Habakkuk 1:5b)
Habakkuk learns that God will use the bitter enemies of Israel, the Babylonians, to execute judgment on his people (Habakkuk 1:5-11). Instead of trusting God to know what He is doing, the prophet continues to question Gold's wisdom and what he perceives as unloving acts toward his people (Habakkuk 1:12-2:1). God answers that although it will not happen immediately. Babylon will be punished. In the meantime, the Israelites are to live by faith (Habakkuk 2:4b) as they wait for God's protection. Habakkuk responds with worship and commitment:
"I heard and my heart pounded, my lips quivered at the sound; decay crept into my bones, and my legs trembled. Yet I will wait patiently for the day of calamity to come on the nation invading us. Though the fig tree does not bud and there are not grapes on the vines, though the olive crop fails and the fields produce no food, though there are no sheep in the pen and no cattle in the stalls, yet I will rejoice in the Lord, I will be joyful in God my Savior (Habakkuk 3:16-18).
Habakkuk's waiting room experience opened his eyes to a critical truth. Even if every circumstance seemed to prove God had abandoned His people, Habakkuk would not believe it. He determines that he believes God and will wait patiently for God to work out His purposes.
What can we learn from Habakkuk? To just pull ourselves up by our own bootstraps and will our selves to believe? No, that won't work.
It's critical to understand that we view all of life through a grid that is our worldview. Habakkuk chose to believe the God of the Covenant. Through history, God had promised His people that He would never forsake them. Horrific circumstances forced Habakkuk to revisit his worldview. Would he trust that God is sovereign, even in this?
Events such as Hurricanes Katrina and Rita confront us with a similar choice. Embracing the truth of God's sovereignty dramatically changes our reaction to our circumstances and gives us eyes that see beyond the physical. It makes us "certain of what we do not see and sure of what we hope for (Hebrews 11:1-3)." Ephesians 1:9-10 elaborates on God's purposes:
"And He made known to us the mystery of His will according to His good pleasure, which He purposed in Christ, to be put into effect when the times will have reached their fulfillment, to bring all things in heaven and on earth together under one head, even Christ."
Even when all around us the world seems to be blowing into a million pieces, like Habakkuk our lives can be ruled by a quiet confidence in what is not seen: that God is bringing all things in heaven and on earth together under one head, even Christ.
When surrounded by uncontrollable circumstances, that one truth births exquisite faith. We move beyond hope to knowing that God is using those very circumstances to bring everything back together under Christ. In other words, God will one day unlock the door to the eternal Garden of Eden and welcome home each of His children.
I don't say this easily. This is what keeps my eyes focused on the pathway ahead. My scars are my credentials. Like Habakkuk, I am sure of what I hope for because "God is not a man, that He should lie, nor a son of man, that He should change His mind. Does He speak and then not act? Does He promise and not fulfill? (Numbers 23:19)."
God cannot lie. We are safe in believing His promises.
But there is more. With Habakkuk we can also declare:
"The Sovereign Lord is my strength; He makes my feet like the feet of a deer, He enables me to go on the heights." (Habakkuk 3:19)
Habakkuk knew the God of the Covenant. God chose him to be His child and the promise He made to Abraham was God's promise to Habakkuk as well:
"God Himself has said, I will not in any way fail you nor give you up nor leave you without support. I will not, I will not, I will not in any way or degree leave you helpless nor forsake you nor let you down, relax My hold on you. Assuredly not!" Hebrews 13:5, Amplifed.
What about you? What's your worldview? Through what grid are you viewing the messiness in our world?
If you are God's child because you have experienced forgiveness of sins through the power of His son, Jesus, like Habakkuk, you can trust God, even in this.
For more on trusting God in this broken world, read Treasures of Faith by Chuck and Sharon Betters, Presbyterian and Reformed Publishing Co., 1999, available from MARK INC Ministries (www.MARKINC.org) and bookstores.