Hope vs. Hype: How to Love Who You Are, Not Only 'All You Can Be'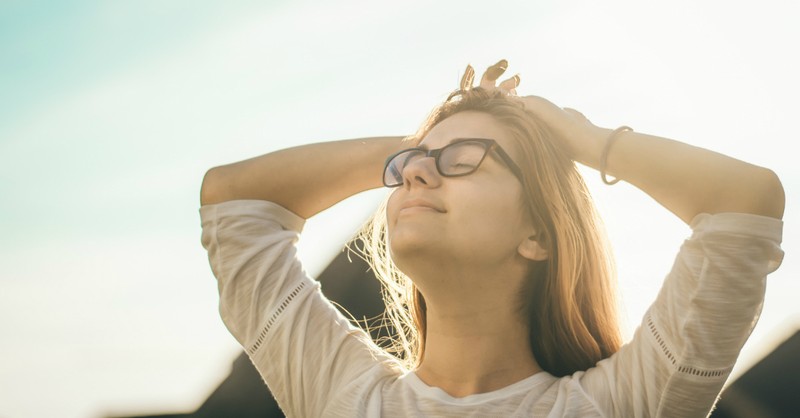 Potential. It's powerful. The promise of it, the allure of it, and the striving towards it pulls us forward out of slumps and into paths that bring out the best in us. Conference speakers and authors present a "what if" kind of picture in our minds that make us believe the impossible is possible if we follow their three-step plan or buy into their latest ideas. 
But how do we discern between hype and hope? How do we manage our 'quest for our best' while caring for our current selves in a way that honors our God-given uniqueness?
As much as I appreciate the advice and expertise of well-known thought leaders, I view their advice through a discerning lens. What worked for them may not work for me. Daily writing my gratitude has developed an awareness to live fully into my present, but it hasn't revolutionized my life. Does this mean I missed the point or that I'm an incurable ungrateful wretch? No. My experience has led me to believe that what worked for someone else may not be the solution for everyone.
When messages take the world by storm, one needs to understand the difference between hype or hope. This can help you discern your current version of yourself, and develop a realistic future version of yourself.
Photo Credit: ©Unsplash/Radu Florin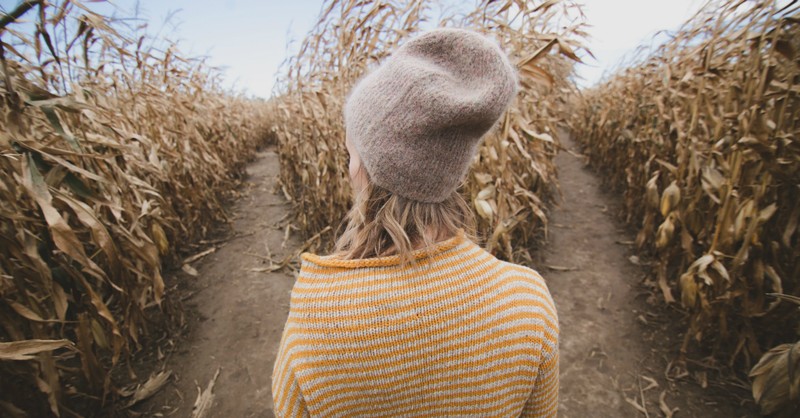 Hype vs. Hope: What's the Difference?
Hype leads to disappointment and hope leads to fulfillment. Hype is to stimulate, excite, or trick; and hope is to believe, desire, and trust. How do we discern through the messages we receive on a daily basis that we need to keep striving, keep reaching for more, more, and more?
There is great pressure to "be more, be all you can be," and it is a good message. God wants us to grow and develop into maturity, but there's also the message in Philippians 4:11 to develop contentment in all situations.
How do we balance our present selves with the message to be more? "Be present, but be future-minded" is the message that's hyped up in such a way that feels impossible or improbable to attain. Then we see the opposite message of: "This is who I am, God loves me and I don't need to change," splashed in books, articles, and from conference speakers.
The extreme nature of both messages land us in hype because both set us up for disappointment. But when we look in Scripture, we see there is a way to love who we are, not only all we can be, while striving for growth.
What do you want to be? Who do you want to be? Who do you follow in your journey? We all have someone we look up to, that we admire, or that we strive to be like.
Photo Credit: ©Unsplash/Burst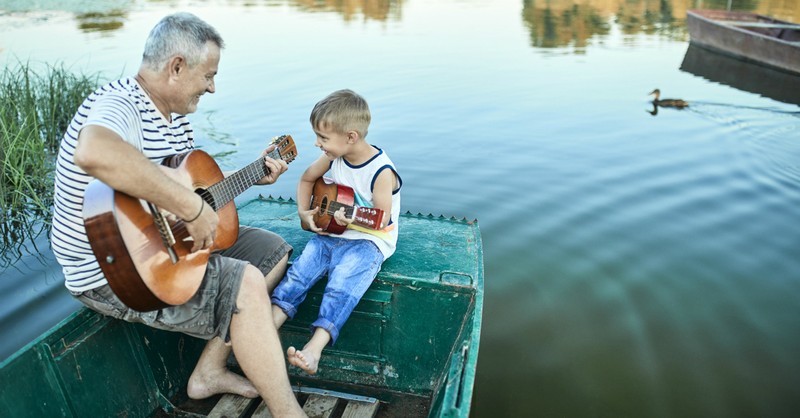 Valuing Your Unique Identity in Christ
Your identity is in Christ. If you know him as your Lord and Savior, then you know that you are: chosen, approved, accepted, and loved. This is your God-given, rightful identity. But God also created each of us unique. Are you an introvert or extrovert? Do you think through your thoughts and feelings or talk through them? How do you respond in a crisis? In a unique way. This too, is part of your identity. God made you on purpose for a purpose. As you explore your distinctness through the Myers-Brigg Personality Assessment or the Enneagram, remember that loving who you are while being all you can be starts with an understanding of your individuality.
God designed you in such a way that through your one-of-a-kind style of personhood, you will reflect him to the world around you. This means that as you grow in the fruits of the spirit you will demonstrate his lovingkindness in a way that makes sense with your particular personality.
Kindness is kindness, but acts of kindness will be interpreted through our personalities. Will you sit with someone in their sorrow or will you bring them a week's worth of groceries? Both are acts of kindness and one is not better than the other.
Your inclination and God's refinement work together. Love yourself well by surrendering and submitting to what God wants to do in your life. Know yourself so you can discern the messages you hear.
Self-Acceptance Is Knowing God Loves You, Not an Excuse
Self-acceptance is a hot topic right now. And since our flesh and our spirit battle within us for supremacy, we need to address self-acceptance within the framework of God's word. He longs for us to come to him as we are.
"Just as I am, without one plea" indicates that we know our guilty state, and it's only by God's son, Jesus, that we receive acquittal. Self-acceptance doesn't mean that we make excuses for our sin, it means that we accept ourselves—the good, the bad, and the ugly—because God does.
Self-acceptance doesn't mean we celebrate our struggles with sin, it means that we understand that sanctification is a process, and that we don't arrive wholly sanctified overnight. So let's stop condemning ourselves and start looking at ourselves through God's eyes.
I am not saying this because I am in need, for I have learned to be content whatever the circumstances. – Philippians 4:11
Photo Credit: ©GettyImages/Westend61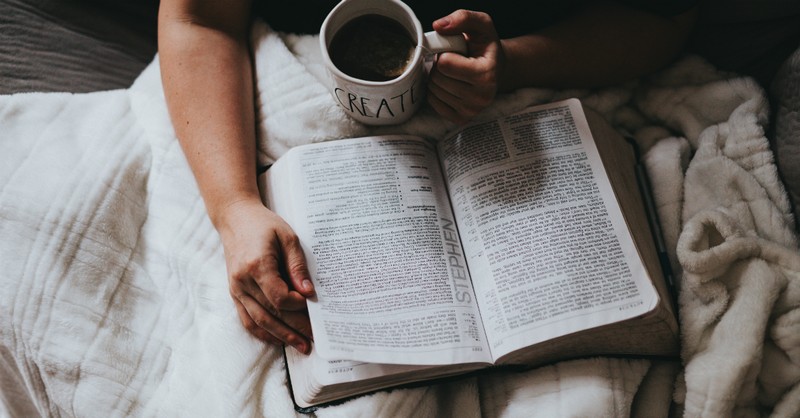 Romans 12:2 Holds a Key Truth
In our current 'be all you can be' phenomenon we're seeing right now, the self-help book category overflows with options. We can get so caught up in developing our potential selves, that we forget that we live in the present.
Philippians 3:13-14 tells us to forget what lies behind and press on. This doesn't mean that we throw everything out, but that we let go of our mistakes and shame and keep moving forward.
Potential is the gift God places inside us—it's what we have the opportunity to grow into. But sometimes we forget to follow God's plan for its release.
Romans 12:2 is the link between loving who you are and releasing your potential. It's how we manage the hype to reach for the stars while living our lives in the present. Transformation is the goal behind the "be all you can be movement," but transformation according to God's ways leads to fulfillment. Romans 12:2 doesn't tell us to condemn our current self. It tells us not to conform to the world for our minds to experience renewal. We must look at the messages in the world with discernment.
Photo Credit: ©Unsplash/Nathan Dumlao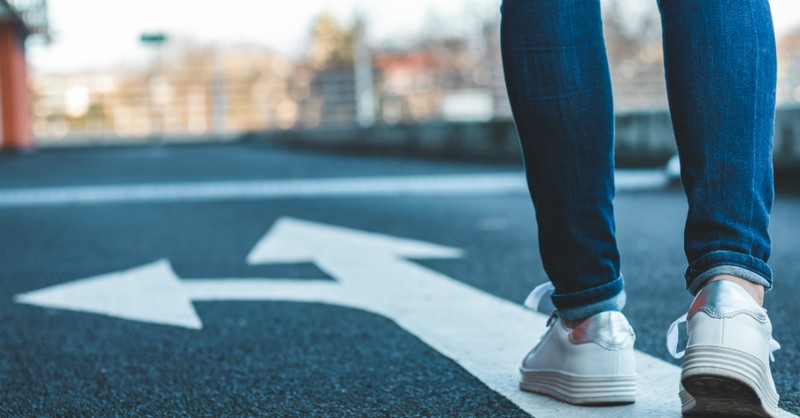 How to Discern Between Hype or Hope
To discern means to perceive or distinguish. Questions to ask when trying to discern begin with:
Does this honor God?
Does it fit within his Word?
Does this philosophy, action, or plan reflect my God-given uniqueness?
Am I placing all my hope in this speaker, author, or person of influence?
Spiritual discernment grows as we grow in our relationship with Christ. Reading the Bible, praying, and being around others who propel us forward in our relationship with God are ways to develop this over time. Through these steps we can know if the messages we hear are God's best for us.
Many messages fall into four categories: bad, good, better, and best. God has a best way for us, and this best way will take into account our uniqueness because it's his imprint on our soul. And when we're functioning from a place of self-acceptance, surrendering to having our minds renewed so that our actions are transformed—God's uniqueness shines through us to bring hope to a weary world.
Whose Expectations Are You Striving to Meet?
The final piece to this hype or hope puzzle is expectations. Whose expectations are we trying to meet? There are three: self, others, and God. Our goal is to meet God's standards for us, which requires relationship. It's far too easy to place requirements on ourselves that sound like God's principles. But he will never make it impossible for us to please him. And truth is, sometimes I can't seem to please myself.
With consistency, I fall short of my own expectations, and then I chase myself down with a big stick condemning myself for failing yet again. This crazy cycle is a good indicator that either I've placed unrealistic standards on myself, or I've allowed someone else's ideas to dictate my behavior.
Photo Credit: ©GettyImages/Zbynek Pospisil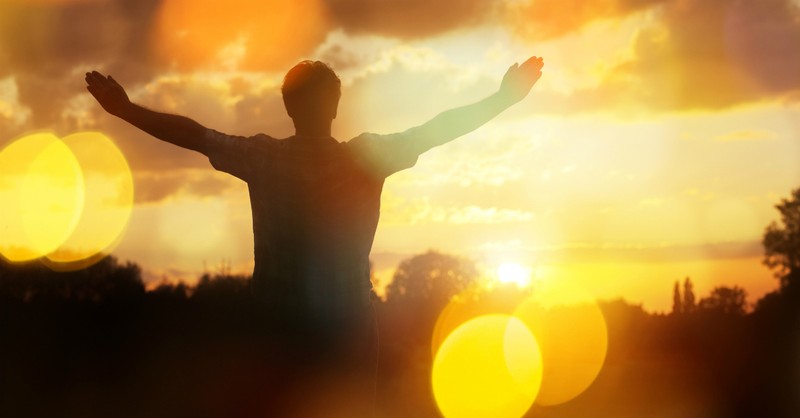 Hype Disappoints, Hope Fulfills
It's okay to mess up, but It's not okay to condemn yourself. Loving yourself means sifting through what's true and what's false in the messages you're hearing.
You are beautiful as you are. God sees you through the lens of Christ's blood, which cleanses us and wraps us in righteousness. Jesus makes a way for us to come to the throne room of God to receive grace to be all we can be.
God also sees our motives and he exposes us, not to condemn us, but to redeem us. He sees us for what we are, but when we know Jesus as our Savior, God looks at us through him. We get to go to him for help in loving ourselves, as we are, while reaching for our potential.
God doesn't leave us to flounder and struggle in vain. He also doesn't want us reaching for ideas that hype us up with unrealistic expectations. Sometimes it's simple biology. For example, if you're a large-boned person, you won't become petite in bone structure by following someone's thirty-day plan to a thinner and newer you. Your bones will still be the same. The structure of who you are: your motivations and your fears won't change based on the latest hype of being all you can be.
But God sweeps in with hope. He refines you with a customized plan, taking into consideration your core motivations and fears, coupled with your life experiences, to help you learn to love your present self while pressing on in Christ.
Loving who you are and not only 'all you can be' starts with placing your hope in Christ, discerning how he made you to best reflect him, accepting your life-experiences and their consequences, and trusting God. As you come to his throne room, you will receive grace to walk forward into your potential while accepting yourself as you are. God has mighty plans for you and as you trust him and know him more, you become who he wants you to be.
Photo Credit: ©GettyImages/Brian A. Jackson
---