How to Be Sure That 'No Weapon Formed Against Me Shall Prosper'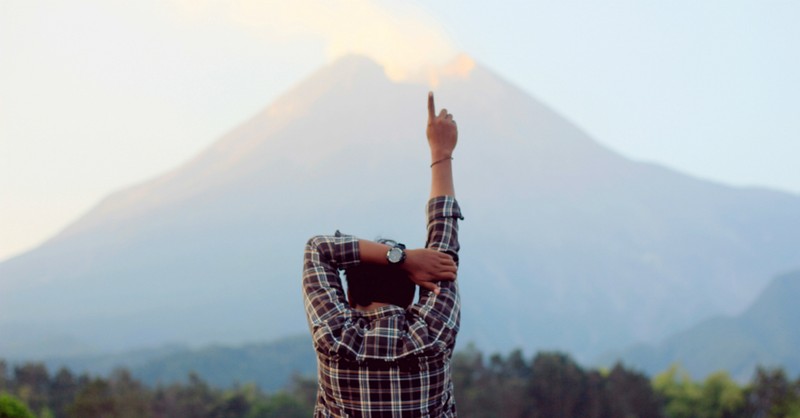 "No weapon formed against you shall prosper..." Isaiah 54:17 (KNJV)
No one understood what was happening. What started out as a bad cut for Katie's dad turned into a life or death situation. As his leg began to swell, his body couldn't seem to fight the infection raging in his body. Doctors were perplexed—he wasn't responding to treatment.
Katie and her family began to fear the worst. She questioned God. Why would he allow this to happen? Then she questioned her faith. She wondered if perhaps Satan was using this as a weapon against her.
Sound familiar? We all find ourselves frantic when it feels like the enemy is using weapons made just for us. For Katie, it was her father's injury. For Christians in the Middle East, it may be bombs and bullets killing their loved ones. For you, it may be bankruptcy, divorce, or a health problem.
Whatever it may be, it feels like kryptonite. So how do we know, in times like these, that Isaiah 54:17 still applies?
Photo Credit: ©Unsplash/Iyan Kurnia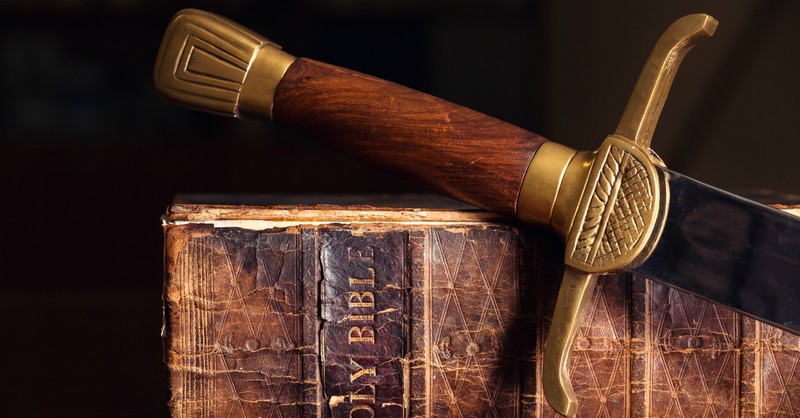 Various Translations of Isaiah 54:17
Isaiah 54:17 NIV
...no weapon forged against you will prevail, and you will refute every tongue that accuses you. This is the heritage of the servants of the LORD, and this is their vindication from me," declares the LORD.
Isaiah 54:17 KJV
No weapon that is formed against thee shall prosper; and every tongue that shall rise against thee in judgment thou shalt condemn. This is the heritage of the servants of the LORD, and their righteousness is of me, saith the LORD.
Isaiah 54:17 NLT
But in that coming day no weapon turned against you will succeed. You will silence every voice raised up to accuse you. These benefits are enjoyed by the servants of the LORD; their vindication will come from me. I, the LORD, have spoken!
Isaiah 54:17 HCSB
No weapon formed against you will succeed, and you will refute any accusation raised against you in court. This is the heritage of the LORD's servants, and their righteousness is from Me." This is the LORD's declaration.
Photo Credit: ©GettyImages/B-C-Designs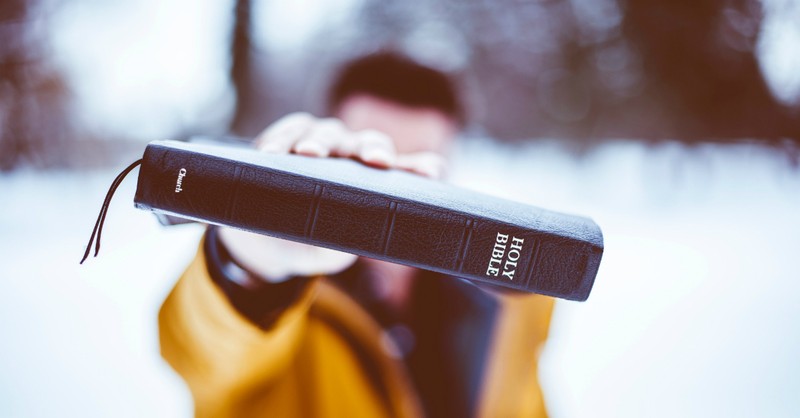 So What Does Isaiah 54:17 Mean?
The Bible tells us that no weapon formed against us can prosper. While that's a very encouraging promise, it's a fact that many of us still feel like the weapons formed against us are succeeding. We feel defeated. We reference this scripture and question why things are happening to us.
The problem with referencing this verse is that it is taken out of context. When we read the Bible, we don't open the pages and think of it as a World War II romance. The same goes for reading a newspaper or a textbook on marketing.
We must approach the Bible within its cultural, historical, and literary context before we can apply it to our lives today.
The book of Isaiah takes its name from its writer. Isaiah was married to a prophetess who bore him at least two sons. He prophesied under the reign of four Judean kings—Uzziah, Jotham, Ahaz, and Hezekiah. He likely died under the reign of the evil king Manasseh by being sawn in two (Hebrews 11:37).
Isaiah prophesied from 739–681 BC to a nation that had turned a deaf ear to the Lord. The book of Isaiah provides us with the most comprehensive prophetic picture of Jesus Christ in the entire Old Testament. Because of its scope, Isaiah contains one of the clearest expressions of the gospel in all the Old Testament.
In Isaiah 54 God is talking about how he will restore Israel—the wife of the Lord. He speaks to Israel as his wife. The scriptures leading up to Isaiah 54:17 are promises of prosperity, peace, and protection. The overarching theme is that God is our salvation, we can trust and not be afraid.
Because God is all-powerful and because he has already won the ultimate battle, we can trust he will protect us.
Photo Credit: ©Unsplash/Ben White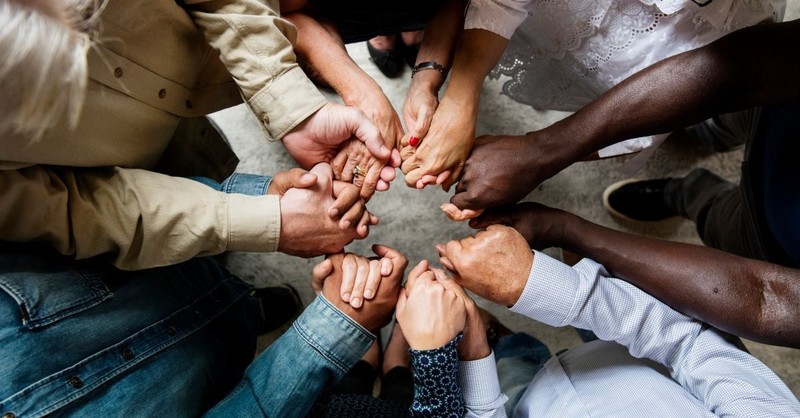 No Weapon Formed Shall Prevail
Today Christians are persecuted worldwide. There are mass shootings and bombings in churches. Individual Christians are dragged from their homes and brutally tortured before being put to death. Other attacks include how the world perceives the church through the news, the media, and your neighbor.
You and I are attacked by the enemy, too. It could be Satan attacking our health, our children's faith, or using slander against us. But God promises it will not destroy us. We will have to endure, but we will not be in chains. We may suffer temporarily, but not forever.
Isaiah 54:17 references how God's bride (his church) will not be destroyed. The sovereign God who created everything also has the power to protect. He can promise that no weapon formed against you shall prosper. Whatever weapon is raised against God's people is destined to be destroyed.
Sometimes this means the Lord takes the weapon out of the hands of our enemies, other times it means God will allow evil to strike us but God will not that evil to prosper. Instead, he takes this blow and transforms it for his kingdom.
God will ultimately protect His people from criticism. Indeed, every tongue which rises against you in judgment you shall condemn. Charles Spurgeon once said:
"Satan leaves no stone unturned against the Church of God. He uses not simply the hand; but what is oftener a sharper weapon, the tongue. We can bear a blow, sometimes, but we cannot endure an insult. There is a great power in the tongue. We can rise from a blow which smote us to the ground; but we cannot so easily recover from slander, that lays the character low."
Photo Credit: ©GettyImages/Rawpixel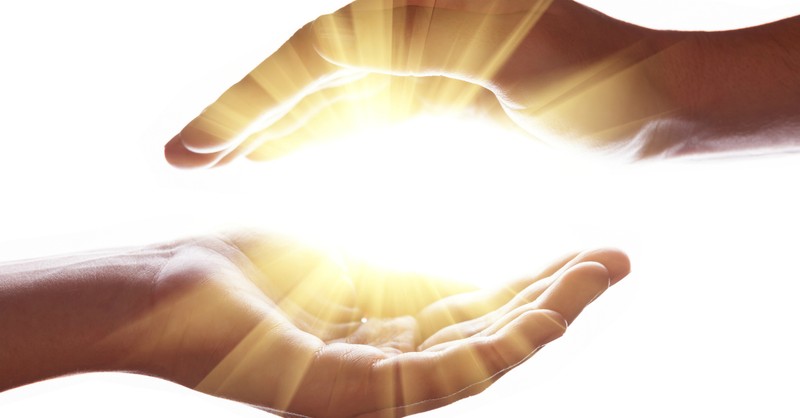 3 Reasons Why No Weapon Formed against You Will Prevail
1. God's Protection Is More Powerful Than the Enemy
In a world that seems to be spinning out of control it's comforting to know God has promised to protect his people. We may not be on the front lines of war but we all face an enemy who intends to steal, kill, and destroy.
He is called Yahweh Machseh, meaning God is our refuge, our fortress and strong tower. God encompasses, covers, and shields those who make him their refuge. His presence—the anointing—is a kind of force field of protection making you inaccessible to the enemy. The same force field that allowed Daniel to survive the lions' den (Daniel 6:16-22).
That same protection belongs to us today when we dwell in the secret place of the Most High (Psalm 91:1). Even when disaster strikes, storms rage, and prayers seem unanswered—God will prevail.
2. God's Word Is a Shield over You
The Word covers you, so that no fiery dart of the devil can penetrate your life. God desires to bless you, to surround you with goodwill, to always protect you. He does this with His Word.
Even though as a Christ-follower the Holy Spirit lives within you, you still must make sure you have your shield of faith in place when the devil aims a fiery dart at you. How? By knowing God's Word intimately, and standing on His Word.
Evil will come knocking. Circumstances may look grim. But keep your heart fixed on God's Word—look to His promises instead of the situation. Resist the devil. Take your seat in the refuge of the Most High and stay put! Hold your position even under pressure and your enemy will flee (James 4:7).
Attach yourself to God. Get in His Word and declare it. Make it a priority to spend time with Him every day. Let everything in your life revolve around your relationship with Him.
3. You Are Sealed
Christ-followers are sealed by God. The word sealed in the New Testament comes from a Greek word that means "to stamp with a private mark" in the interest of keeping something secret or protecting or preserving the sealed object.
Even Jesus bore the seal of God: "On him God the Father has placed his seal of approval" (John 6:27). Those who trust in Jesus also possess the seal of God, which is the Holy Spirit: "You also were included in Christ when you heard the message of truth, the gospel of your salvation. When you believed, you were marked in him with a seal, the promised Holy Spirit, who is a deposit guaranteeing our inheritance until the redemption of those who are God's possession" (Ephesians 1:13-14).
There are five other passages in the Bible that refer to a "seal of God" or an object or person sealed by God (John 6:27; 2 Timothy 2:19; Revelation 6:9; Revelation 7:2; and Revelation 9:4).
This means the enemy may try to harm us or destroy us, but we are ultimately saved in Christ.
Photo Credit: ©GettyImages/StockPhotosArt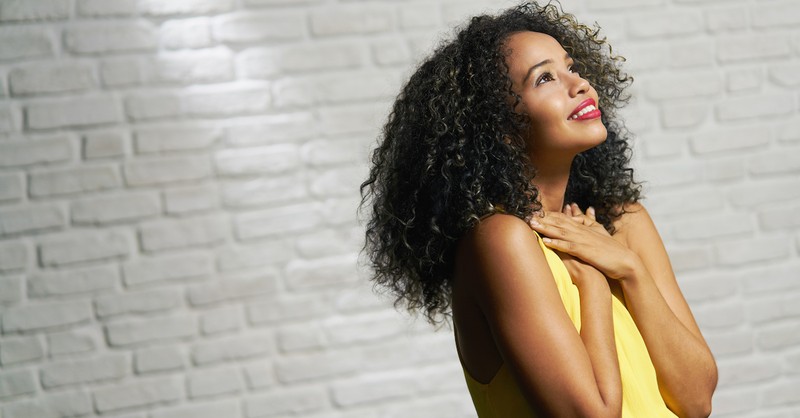 A Prayer Against the Weapons of Satan
Abba, Father—I declare your goodness, protection and mercy over me today. I choose to stand on the promises of your word that no weapon formed against me will prosper. I choose to stand against the attacks of the enemy. In the name of Jesus, I demand the enemy to flee from my presence. Satan, you will no longer have any further control over me for I serve the Lord God Almighty. I pray for a hedge of protection around me with your warrior angels, father God.
Lord Jesus, please grant me discernment to recognize and identify all spiritual attacks in my life. Help me to renew my mind with the things of the Lord. Help me to put on the full armor of God to extinguish the fiery arrows from the evil one.
I put on the belt of truth to protect against lies and deception and the breastplate of righteousness to protect my heart. I choose to put the gospel of peace on my feet to be ready to take your light wherever you send me. I choose to walk in the peace and freedom of your Spirit and not be overcome with fear or anxiety. I will take up your shield of faith that will extinguish all the darts and threats hurled by the enemy.
I believe in your power to protect me and choose to trust in you as I put on the helmet of salvation, which covers my mind and thoughts. It reminds me that I am your child...forgiven, set free, and saved by the grace of Christ Jesus. Finally, I take up the sword of the Spirit, your very Word, the one offensive weapon given to me for battle, which has the power to demolish strongholds, alive, active, and sharper than any double-edged sword.
In Jesus' name, Amen.
Photo Credit: ©GettyImages/Diego Cervo
---