Offerings aplenty in the Restaurant of Grace
Charles R. Swindoll

Paws & Tales

Published

Jun 09, 2008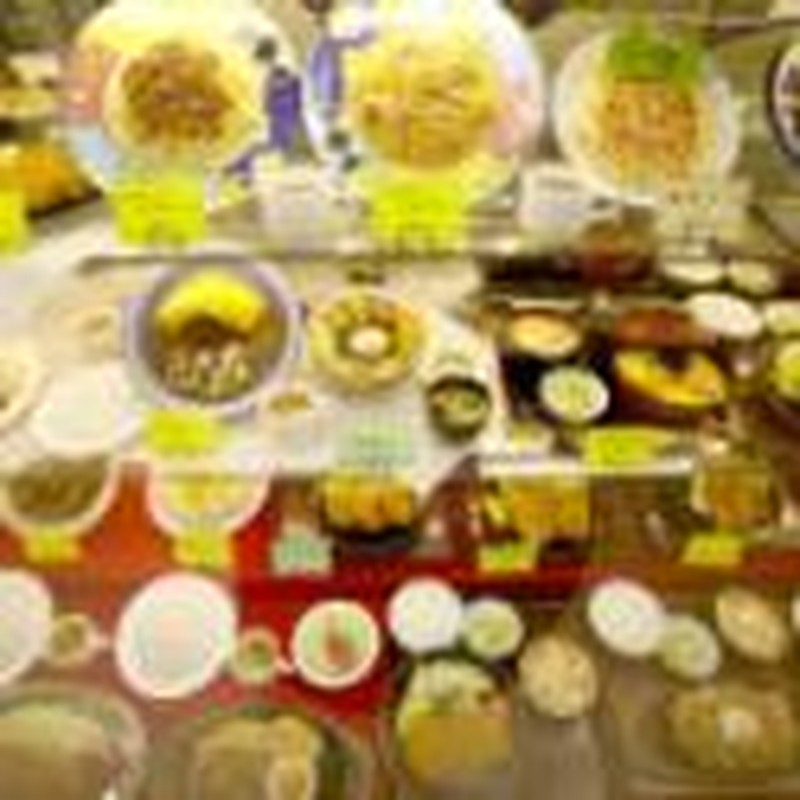 Please read  Psalm 51.
Life is like a menu in the "Grace Restaurant." In this new establishment, you are free to choose whatever you want. But whatever you choose will be served to you, and you must eat it. If you choose the wrong food and realize later just how badly your body reacted to it, don't think that grace will protect you from getting sick.
Grace never means we're free to live any way we wish, whatever the consequences. Grace does not mean God will smile on me regardless. Though our salvation is assured by grace through faith in Jesus Christ, we are still free to choose righteousness or disobedience. If we choose the latter, we will have to take responsibility for our choices. If righteousness is spurned, sin can multiply.
There is good news, however. God's grace does hold out the hope of acceptance before the Father. God will welcome us back into His fellowship if we deal with the wrong, repent of it, and get back on track. Never give yourself permission to hide behind grace as a cover for disobedience.
The first step toward softening a seared conscience comes by taking responsibility for one's own personal guilt. We know from experience the inescapable reminders of our guilt. The long outstanding bills come due. And only when we respond to the truth will we discover the path to cleansing. Only when we reach the end of our own way will we be ready to follow the Lord's. Only when we acknowledge our own sin-sick state will we seek cleansing. Only when we do as God requires will we receive His cleansing.
The emotional entanglements brought about by the consequences of our own sin can be so devastating that we become physically sick. Our tendency is to say, "I'm through. I am finished with living. Life isn't worth it any longer." You may never feel more alone emotionally than when you are in the whirlwind of consequences, suffering the backwash of sin. Yet one of the most pathetic scenes on earth is a child of God who sits in the corner too long, licking his wounds in self-pity.
David, after experiencing the first wave of consequences from his sin with Bathsheba, gives some beautiful guidelines: he prayed, he faced the consequences realistically, and then he refused to give up. David prayed, "Against You, You only, I have sinned and done what is evil in Your sight, so that You are justified when You speak and blameless when You judge" (Psalm 51:4). David understood grace.
Unless we come to Christ, we have no choice. Sin is our one and only route. Before we come to the cross by faith, we can't please God. But once we come to the cross and give the Lord Jesus the right to rule our lives, we are granted a choice, we are gloriously free to please Him. But we don't have to. And when we don't, we can get caught in the cords of sin (Proverbs 5:22).
David had been brought to a place where God rerouted his life, to a place where God truly began to shape him and use him. When a man of God fails, nothing of God fails. When a man or woman of God changes, nothing of God changes. When our lives are altered by the unexpected, nothing of God is altered or unexpected. God knows exactly what He's going to do, and nothing can restrain His grace bringing it to pass.
The Lord never slaps you or shames you when you come to Him. He chastens, cleanses, and then restores those who take responsibility when confronted with truth. Grace has freed us to obey Christ, even after we have failed, so that a lifestyle marked by God's blessings, stability, and strength follows.
Thank God for the remarkable transformation made possible by grace. Ask God for the ability to hope again, to make something beautiful and good out of words we should never have said and deeds we should never have done. Our only source of relief comes through His grace.
---
Adapted from Charles R. Swindoll,
Great Days with the Great Lives
(Nashville, Tenn.: W Publishing Group, a division of Thomas Nelson Publishers, 2005), 2021, 75, 103, 121, 144, and from Charles R. Swindoll,
The Grace Awakening
(Dallas, Tex.: Word Publishing, 1990), 136141.
Charles R. Swindoll is the senior pastor of Stonebriar Community Church in Frisco, Texas. His radio ministry, Insight for Living, is heard on more than 1,400 radio outlets worldwide and by a growing online audience through webcasts and podcasts. In 2001, Insight for Living launched Paws & Tales, a weekly radio drama designed to teach children biblical theology through adventure, fun, and music.
Ministry Resources
Grace is so powerful — it can completely change one's life. As people who have experienced God's saving grace, we know how precious it is. Help your child know the transforming value of grace with Goliath, King of Shadow Valley. This five-episode collection tells the story of an angry grizzly who would become our beloved mentor and friend Paw Paw Chuck, a new creature in Christ. Visit our website at www.pawsandtales.orgfor this and other resources that can help you teach essential biblical theology to your kids.