Olympian Vonetta Flowers Passes Test of Faith
Robert Wayne

Contributing Writer

2005

9 Feb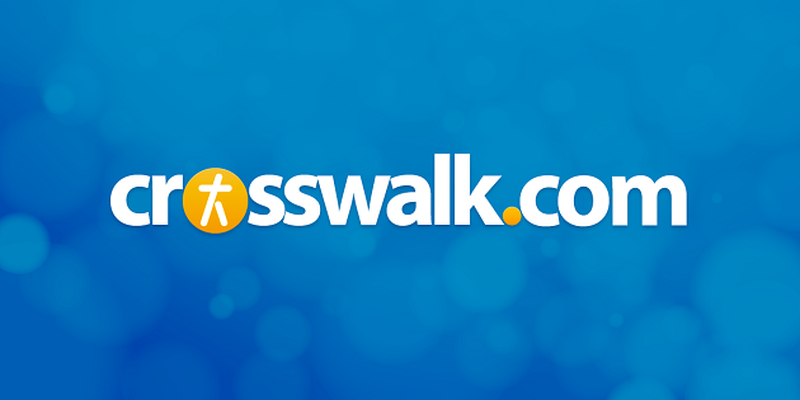 Even in the middle of the controversy, even as the world watched the nasty Olympic soap opera play out, even when the gloves came off, Vonetta Flowers felt a calm that was as pure and peaceful as the snow falling on her face.
And after the emotional fisticuffs had faded, after Vonetta had become the first black woman ever to win a gold medal at a Winter Olympics, she has remained snugly nestled in the grace of God.
The drama that threatened to turn the 2002 Olympic women's bobsled event into a Jerry Springer show on the slopes outside Salt Lake City, Utah did not shake Flowers' faith.
``It was very stressful, but Johnny reminded me why God put me in this sport,'' said Flowers, explaining how her husband helped guide her thoughts back to God during the stressful days, weeks and months leading up to the Olympics. ``You can have faith or fear. You have to decide how you're going to live every day. And I choose to live it on faith.''
Flowers needed that faith to face the conflict that surrounded her Olympic experience, which she details in her recently released book, ``Running on Ice -- the Overcoming Faith of Vonetta Flowers.''
First, she wasn't exactly an expert at the bobsled, having picked up the winter sport on a whim less than two years earlier.
Flowers, an Alabama native, had hardly seen snow much less made a career of sliding over it. She was a track and field standout at the University of Alabama-Birmingham whose goal was to compete in the 2000 summer Olympics in Sydney, Australia. Her only contact with bobsled was from having watched ``Cool Runnings,'' a movie about the Jamaican men's Olympic bobsled team.
So the thought of hopping into a bobsled wasn't even on her radar screen after she failed to qualify for the Sydney Games. At that point, a disappointed Flowers was trying to figure out what God was trying to tell her.
The answer appeared in an advertisement that Johnny just happened to see while Flowers was licking her wounds following the Olympic trials in Sacramento, Calif. Bonny Weaver, a member of the U.S. women's bobsled team, was holding tryouts in a nearby city.
Johnny helped convince Vonetta to attend the tryouts, where she wowed Weaver enough to earn an invitation to continue testing her skills in Oberhof, Germany. Weaver would be the driver, while Flowers would be the brakeman.
``I found myself moving down a new path towards my dream, all because of a husband who wouldn't give up and a God who gives us all second chances,'' she said.
The next 18 months proved to be an emotional roller coaster, as Flowers advanced to the top of her new sport, then descended just as quickly when Weaver opted to replace Flowers with a different brakeman less than three months before the 2002 Olympic trials.
``It was very devastating, because going into the sport with Bonny I thought I could win a gold medal,'' Flowers said. ``When that was over, my Olympic dreams were over - again.''
And, again, Flowers' faith pulled her through. She knew that God had not abandoned her, and that truth manifested itself several weeks later when another bobsled driver, Jill Bakken, invited her to try out to be her brakeman.
Flowers won the tryout, then watched in wonder - and horror -- as the U.S. Olympic women's team began to implode. Several of the two-woman teams changed brakemen, severing long-standing friendships in the process.
Fortunately for Flowers, she and Bakken remained committed to one another.  That loyalty paid off when the twosome won the gold medal in something of an upset.
Three years later and Flowers still can't believe that she, an African-American former track star who still doesn't enjoy the cold weather, owns a gold medal from the Winter Olympics.
``It still seems unreal,'' she said. ``But it all shows that God didn't bring me into a sport only to kick me out and have bad things happen to me.''
Today, Flowers continues to fight hard to keep her place on the bobsled team. She hopes to qualify for the 2006 Winter Games in Torino, Italy, but nothing is guaranteed.
Bill Tavares, coach of the U.S. Women's Bobsled Team, said that while no athlete is assured of sledding in the Olympics - even ones with gold medals -- Flowers has a confident ``bring it on'' attitude that accepts all challenges and challengers.
Not all of those challenges take place on the bobsled track. Within weeks of winning gold in Salt Lake City, Flowers became pregnant with twin boys. Six months later, she gave birth to Jaden and Jorden, born 2 1/2 months premature. Jaden weighed 3.8 pounds and Jorden 2.9.
Another faith test.
``They're great now, but it was the scariest thing I've ever gone through,'' said Flowers, who brings the boys and Johnny to all bobsled competitions. If the entire family can't travel, then Flowers stays home. She is so committed to motherhood and being around her boys as much as possible that she needed surgery on both thumbs because the tendons had been damaged from her holding the boys hours at a time.
Success has not spoiled her. Through the dozens of speaking engagements and motivational talks, Flowers remains rooted in humility. She knows it was God who opened the doors, even if she was the one to walk through them.
``If there's a legacy I want to leave, it's that I was a person who didn't give up. An honest person who cared about people and who was true to my word,'' she said.
A person motivated by faith, not fear.