On Valentine's Day, Remember God Loves the Fatherless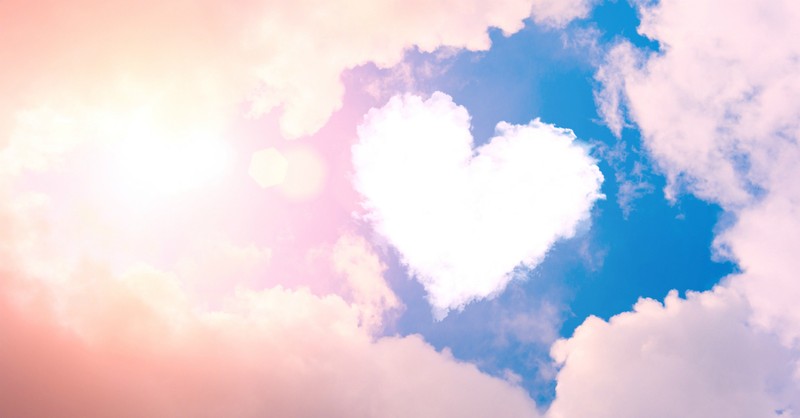 "I'll instruct you and teach you in the way you should go; I will counsel you and watch over you." - Psalm 32:8
I was just three years old when my dad died. I was so young that I hardly remember him at all. My mom has told me that he served in the army during the Vietnam War before they met. During his time in the service, he was shot in the leg and shoulder. Doctors told him he would never walk again. But they didn't know my dad. After months in the hospital, therapy, and leg braces, he not only walked, but played several sports such as golf, tennis, and softball!
It was more than fifteen years after the war that my dad was diagnosed with a rare form of cancer, and we believe it was caused by exposure to the deadly herbicide Agent Orange, used by the enemy during the war. After undergoing many kinds of treatments and enduring long hospitalizations, they finally tried a multiple-organ transplant, replacing his liver, pancreas, stomach, and part of his intestines. It was a risky and uncommon procedure. Although he made it through the surgery, the symptoms continued until the cancer completely overtook his body, eventually taking his life.
Yes, this has been an incredible loss, but I don't consider myself to be a statistic. In fact, I don't even feel I've missed all that much by not having my dad around. I believe the reason is that my grandfather and my uncle have been such great role models for me for as long as I can remember. Long ago when my mother would be at the hospital taking care of my father, my grandparents took care of me. Some of my earliest memories are of those times I had with them. My grandfather was a very dedicated man and faithfully took me to church with him, instilling Christian values in me when I was a very little girl.
Sure, there have been challenges, but my mother has worked hard to make sure I have had the same opportunities as other kids. Somehow she has found the time and resources to provide me with singing lessons, dance lessons, or any other thing I have wanted to be involved in. Whatever void I have experienced in life, my family and faith in God have helped to fill it. God has truly been a Father to me while also providing me with a family who has taught me the real meaning of love.
Dear God, thank You for being a Father to me and for filling up the empty places created by life's circumstances. Thank You for bringing godly people and friends along my path to help me along the way and to remind me that I am not alone. Amen
---
Lesley Moore, 18 and always energetic, is never at a loss for words. Like her friends in Jump5, Lesley began entertaining at a very young age. She has appeared in many commercials and music videos and now tours with Jump5. She resides in Nashville, Tennessee, with her mother.
*Taken from Seasons of Love: Celebrating the Tender Moments in Life by Karen Hardin (White Stone Books, 2005.
Photo credit: ©GettyImages/aapsky