On World Aids Day, Dec. 1, American Kids Lead By Example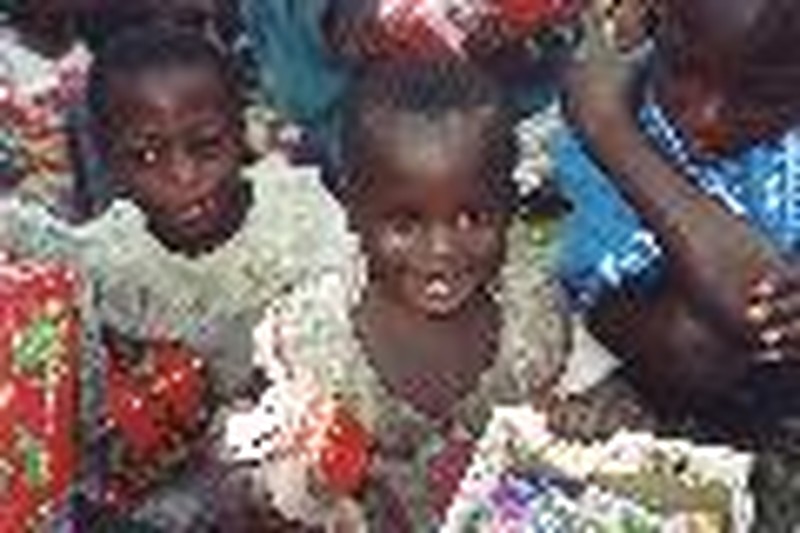 While governments, experts and activists grapple with how to respond to the HIV/AIDS pandemic this World AIDS Day, Dec. 1, one American kid with HIV is reaching out in her own simple, caring way.
"I know what it's like to be ridiculed and shamed because of AIDS. But I want kids in other countries to know that they have a friend in America who cares about them," says Lesley Clementi, an HIV-positive 12-year-old from Florida who is joining millions of other kids by packing a shoe box gift for children in more than 100 countries suffering from HIV/AIDS, war, poverty and famine.
Operation Christmas Child participants fill shoeboxes with small toys, hygiene items such as toothpaste, school supplies and hard candy. "This is a very simple project that is a hands-on introduction to missions for any age, whether you are 5 years old or 95 years old," explains Randy Riddle, assistant director for Operation Christmas Child.
Along with the gifts, boxes include gospel literature and an introduction to Jesus Christ that is written in the child's language and dialect. "We've been able to witness the changing of lives, of not only children, but also their families," Riddle adds.
Some people include a family photo or a photo of the child who sent the gift, as well as a personalized letter. "Many of the children who receive the boxes are living in orphanages," says Riddle. "We've seen many of the children 'adopt'- mentally and spiritually - the people in these photographs as their American mommy and daddy, because they have no family. Now they feel like they do, and in many circumstances, pen pal relationships have formed that encourage these children to develop and maintain a walk with Jesus Christ."
"When kids pack a shoe box gift they are making a statement we should all heed," said Franklin Graham, president of international relief organization Samaritan's Purse, which runs Operation Christmas Child. "These children don't have all the answers, but that isn't keeping them from simply understanding the suffering, recognizing a need, and just doing what they can to help."
Earlier this year Graham and Samaritan's Purse hosted the first global conference on the Christian response to HIV/AIDS.  The conference, held in Washington, D.C., challenged the Christian community to increase their efforts and response to the pandemic that infects some 2,000 children daily and has already orphaned millions. 
Graham hopes that Dec. 1 during this year's "World AIDS Day" others will follow the example of these Operation Christmas Child kids reaching out with care and concern to those affected by HIV/AIDS.
Also among the millions of kids taking part in the project is 13-year-old Whitney Vega from the Bronx. Vega has lost two uncles to HIV/AIDS.  "I know it's hard and this is something I can do to help another kid through what my family has been through," said Vega, who is including a note of encouragement in her gift.
"I just want the girl who gets my box to know I understand and care about her," agrees 14-year-old LaToya Rodgers of the African girl who will receive her Operation Christmas Child shoe box gift. HIV positive since birth, LaToya, who lives in Gary, Ind., understands the need for hurting kids to know someone cares. "I've put things in my shoe box, like a Barbie and candy, that make me happy when I'm not feeling good."
Meanwhile, Lesley Clementi will personally load her box, along with 80,000 others, aboard the world's largest airplane on Dec. 10. This airlift of love from New York's JFK International is bound for children suffering the effects of HIV/AIDS in Uganda and war in Sudan, two of the more than 100 countries this kids-helping-kids project will touch this year.
Some 6 million children on six continents will receive gift-filled shoe boxes from caring kids this year. Since 1993, Operation Christmas Child has hand-delivered more than 18 million shoe box gifts via plane, boat, helicopter, even donkey and dog sled.
Operation Christmas Child is underway through Dec. 14.  If you cannot participate until after Dec. 8, please mail or ship your shoe box gifts directly to international headquarters at:
Operation Christmas Child
Samaritan's Purse
P.O. Box 3000
801 Bamboo Road
Boone, NC 28607
(828) 262-1980

For more information, please visit Operation Christmas Child.