Our Top 12 Faith-Related Articles of 2009
Compiled by Shawn McEvoy

Crosswalk.com Senior Editor

2010

6 Jan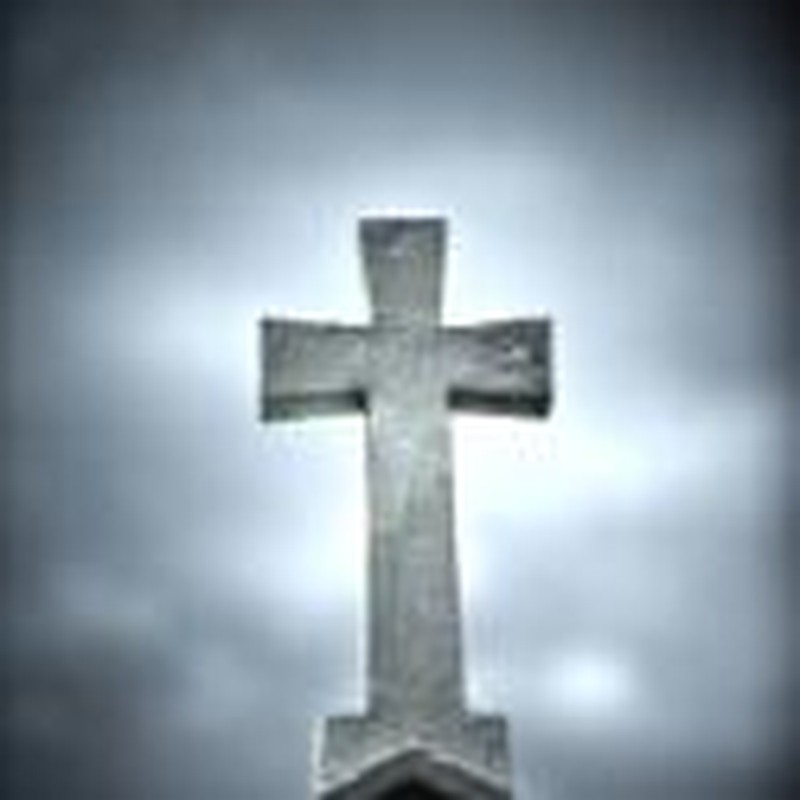 2009 was, for many, a year of difficulty and challenge. The evidences of hardship, despair, and clinging to God for hope during it all can be seen in several places, including our list of the most-clicked-on Faith content we published. What you wanted to read over the past 12 months involved encouragement, prayer, improvement, trust... and the practical ways to achieve them. It's not that doctrine, theology, and evangelism became unimportant, there were just clearly some needs to be met.
We thank God for the opportunity to have been here, to have hopefully assisted in meeting just a few of those needs with articles like those below.

12. Don't Lose Heart
by Cliff Young
Abstract: Oftentimes, we aren't able to comprehend how the Lord is working and why. However, just because God does not work according to how we think doesn't mean He does not hear our prayers nor care about our situations.
Quote: "A number of years ago, a very committed, dedicated and faithful couple in my church had a daughter whose life spanned only a week due to complications associated with undeveloped organs. After a week of fervent prayer, we as a church had so many questions as to why God would allow this to happen to such faithful servants of His. We later found out close to thirty family members and co-workers of the couple came to know Jesus through their child's short life. Was that God's purpose for the life of that child? Is this what God had planned in the midst of their grief? We may never know for sure; we just did what we were called to do: pray."


11. Five Difficult Steps for Overcoming Sin
by Dr. Chuck Betters
Abstract: The Holy Spirit, not a New Year's resolution, is the Agent of meaningful transformation in our lives.
Quote: "As you struggle for freedom from sin patterns you will be tempted over and over again - consider keeping a detailed count of the number of times you are tempted for the purpose of tracking progress. It is NO sin to be tempted. We sin the moment we take a small step in the direction of the sin (rather than running away from the temptation). We sin the moment we hesitate from turning away from temptation. Again, to track progress, consider keeping, and reporting, a count of the number of times you actually sinned."

10. Trusting God's Timing 
by Greg Laurie
Abstract: I have discovered that God's timing is just as important as God's will. In fact, the Bible talks a lot about timing.
Quote: "Moses was a leader in training, but he wasn't ready yet. He had lost his people. He had lost his reputation. But he had not lost God. What looked like the end was actually the beginning. Forty years later, God appointed Moses to lead the children of Israel out of Egypt. What Moses did not realize was that God had been preparing him during that time. Notice what God said to him: 'I am the God of your fathers - the God of Abraham, the God of Isaac, and the God of Jacob' (Exodus 3:6 NKJV). What was God saying? I am the God of ordinary men who have accomplished some extraordinary things. There is hope for you. I am not just the God of Abraham. I am not just the God of Isaac and Jacob. I am the God of Moses. I am calling you. I am giving you a second chance. God still uses ordinary people today. Even people who have made mistakes. Even people who have sinned." 

9. Prayer: What the Guy in the Pew Wishes the Pastor Knew
by Joe McKeever
Abstract: Pastor, you need to give some thought to what you say from the pulpit. I'm not referring to the sermon...
Quote: "You are teaching us to pray by your example. Pastor, you are the only person we hear pray more than once a week. You are the great influencer of our prayers. Without ever thinking about it, we will begin to mold our prayers by the pattern you set. If you are trite and overly informal, we will shift in that direction. If you shout out machinegun-fire prayers to the Almighty in staccato fashion, something inside us decides this is the right way to pray. If you are cold and formal as though God is distant and we should be fearful, we will gravitate in that direction, too. On the other hand, if you are careful in your choice of words, if you come with a blend of boldness and humility, of privilege because you are a child of the King and of unworthiness because you have no right to be there in your own self, the congregation picks up on that too and that's how they will learn to pray."

8. How to Hear from God When You're in a Crisis 
by Bayless Conley
Abstract: Christians do this kind of thing all the time: if there is not something specific in the Word that directs us concerning a decision we must make, we often want a sign from God to give us direction.
Quote: "As with Elijah, I believe that most of the time that God leads us, it's going to be through the still, small whisper of the Spirit in our heart. Yet many people want more than that. Some people think, 'I'm in a desperate situation! I need something more!' But here's the point. Because of Jesus Christ, we have something much better. Because we live under a new covenant, you and I have God on the inside. And generally, when God is going to guide us, He does it using that still, small voice from within."

7. How to Spot a Healthy Church - Quickly 
by Ray Pritchard
Abstract: I have come to the conclusion that there are two very obvious indicators of church health that the one-time visitor can gauge very quickly...
Quote: "People can smell the joy on Sunday morning. And they can smell the other stuff too. Sometimes it's easy to smell the manure of church conflict. Most of us have had the experience of visiting a new church and without knowing anything about it, we sense that something is wrong inside the church. People look distraught, upset, flat, disinterested, and sometimes you can feel the tension in the air. I don't think you can fake joy. Even unbelievers can sense it. And nowhere is it more obvious than in hearty congregational singing and obvious affection between the pastor and the congregation. Where those things are present, you have found a healthy church." 

6. 15 Steps to Overcoming Discouragement 
by Whitney Hopler
Abstract: Discouragement comes out of hopelessness. But so does hope. Here's how you can look to God, the source of A Hope and a Future.
Quote: "Resist Satan's efforts to discourage you more. Remember the Bible's promise that if you resist Satan, he will flee from you. Every day, pray for the spiritual strength you need to fight the evil attacks that you'll encounter in this fallen world. When Satan tempts you to doubt God, choose to trust Him. When Satan tries to deceive you and you feel confused, pray to discern the truth. When Satan promotes divisions between you and other Christians, make every effort to keep the unity of the Holy Spirit through the bond of peace. Keep in mind that God's power working in you is greater than any of Satan's schemes."

5. Why Memorize Scripture? 
by John Piper
Abstract: John Piper offers six great reasons why every Christian - especially those in vocational ministry - should commit the Word of God to memory.
Quote: "Chuck Swindoll wrote, 'I know of no other single practice in the Christian life more rewarding, practically speaking, than memorizing Scripture... No other single exercise pays greater spiritual dividends! Your prayer life will be strengthened. Your witnessing will be sharper and much more effective. Your attitudes and outlook will begin to change. Your mind will become alert and observant. Your confidence and assurance will be enhanced. Your faith will be solidified.'"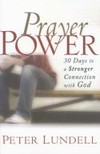 4. How to Build a Stronger Prayer Connection 
by Whitney Hopler
Abstract: When you pray, do you sense God listening to you, or do your prayers seem to just float off into the air unheard? Learn how to strengthen your Prayer Power.
Quote: "Practice God's presence. Develop a continual sense that God is with you at all times throughout each day - even as you go about the most mundane activities, like cleaning your house or commuting to work. Pray while you do various tasks, offering your efforts to God's glory and thanking Him for His presence with you. Say short prayers that you can say in a single breath to focus on a particular need you may during the day. If you're too busy to notice God's work around you every day, cut whatever activities you can out of your schedule and slow down." 

3. 7 Steps toward Filling Up Your Spiritual Tank 
by Whitney Hopler
Abstract: No matter how you've struggled with devotions in the past, it is possible to fill your spiritual tank every day. Here's how.
Quote: "Stop feeling guilty. You're not a bad Christian just because you don't have a traditional time for devotions. Remember that Jesus came to set you free, and He wants you to approach God in freedom rather than through obligation and guilt. God is far less interested in religious demands than He is in the state of your heart and your desire to connect with Him."

2. The Eight Habits of Spiritually Healthy People 
by Dr. John Barnett
Abstract: How hard is it to die when you have so much wealth? Psalms 116 teaches us eight habits that can keep us spiritually healthy until death.
Quote: "People who lay up treasures on earth spend their life backing away from their treasures. To them, death is loss. People who lay up treasures in heaven look forward to eternity; they are moving daily toward their treasures. To them, death is gain. Those who spend their life moving away from their treasures have more and more reasons to despair. Those who spend their life moving toward their treasures have more and more reasons to rejoice. Is the passing of time causing you and me to despair or rejoice?"

1. Nine Ways God Always Speaks 
by Mark Herringshaw & Jennifer Schuchmann
Abstract: Whether Christian or not, many people have unusual experiences, conditions, or encounters that have left them wondering: "Is God trying to tell me something?" The truth is, God does communicate with us all the time. We just need to learn how to hear his voice, say the authors of Nine Ways God Always Speaks.
Quote: "Hearing God speak is a personal thing. In this book, we have no plans to convince you that God is speaking to you or even speaking at all. You will be convinced only when you experience it. You may read this book and doubt whether these stories happened as we describe them. We even have some doubts as we write them. But the question isn't whether God speaks to Mark or to Jennifer, to Joan or to Mary, or to any of the other people mentioned in this book. The question is, Does God speak to you?"
May you have a blessed 2010.
Original publication date: January 5, 2010