Patriotic Prayer: Something Good Rose from the Ashes of 9/11
Karen Randau

The Presidential Prayer Team

2006

5 Sep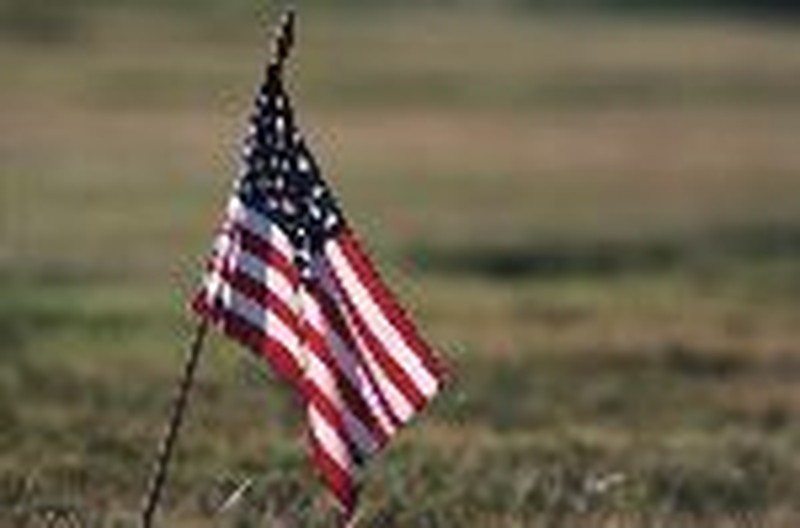 "Because of the Lord's great love we are not consumed, for his compassions never fail. They are new every morning; great is your faithfulness." --Lamentations 3:22-23
September 11 marks the fifth anniversary of terrorist attacks on our soil. As Americans prepare to commemorate the event that forever changed the world, The Presidential Prayer Team (PPT) is challenging all Americans to honor the fallen innocents and heroes — of both that day and the ensuing war on terror — by celebrating the renewed strength and good that God has lifted from their sacrifices.
Evelyn Smith is an ordinary person with a simple yet extraordinary observation: "The good thing that came out of 9/11 is that all of a sudden it was O.K. to pray."
Smith is one of three million people who are part of PPT's grassroots effort to rekindle America's rich cultural heritage of prayer. The organization was launched one week after the 9/11 strike. It has received the endorsement of people like the Rev. Franklin Graham and Christian music artist Michael W. Smith, but the organization's strength comes from regular citizens — spanning denominational and political leanings — who were stirred by 9/11 to infuse their patriotism with prayer.
"Serving as an intercessor with PPT has been an unparalled spiritual experience for me," said Elizabeth Wayne. "My knowledge of our system of government has greatly expanded, and my appreciation for our country's leadership and history encourages me to engage in deeper prayer activity."
PPT started in an adult Sunday school class in Scottsdale, Ariz., with individuals concerned about the course of our nation after the contentious elections of 2000. Church elders had encouraged class leaders to expand to the Internet, and there was talk of doing so later in 2001. The 9/11 assault prompted immediate action because the nation needed the mysterious unity and comfort that earnest prayer has provided believers since the beginning of time.
Since its humble beginnings, PPT has expanded its ministry to include a 60-second radio program called American Inspirations, which highlights the lives of people who have made a difference in America because of their faith and commitment to prayer. The ministry then began its Adopt our Troops initiative at the onset of the War on Terror.
Sgt. James Allen spent 15 months in Iraq with the U.S. Army 258th Heavy Combat Engineer Arizona National Guard. "The prayers, comments and letters from The Presidential Prayer Team kept me and my comrades-in-arms safe and secure," he said. "We on many occasions were missed by seconds with roadside bombs and other attacks. We came home with only one major casualty. Thank you America for your prayers and love!"
Lest anyone believe that the staggering patriotism on the heels of 9/11 has waned, consider Pastor Jerry Lambeth and his small church in upstate New York, near Fort Drum Army base.
"Since 9/11, [our church] comes to the altar to pray PPT's prayer requests each Sunday morning and/or evening and then sings God Bless America before returning to our seats," said Lambeth. "I agree with Dr. James Dobson, during his March 1, 2006 broadcast, that slow changes are coming to America as a result of the prayers of God's people. Galatians 6:9 tells us to 'not grow weary in well doing, for we shall reap if we faint not.'"
To aid pastors in their efforts to fuel America's patriotic prayers, PPT began offering Preacher's Packs in 2006. These packs have been provided for Memorial Day, Independence Day and, now, Patriot Day (September 11). They contain a complete sermon, worship helps, a bulletin insert, prayer guide and short inspirational video.
PPT is now offering 40 Days of Pray the Vote, available at their website in both MP3 and text versions. They are short but specific daily prayers about all aspects of the elections — asking God to appoint appropriate candidates, keep the campaigns truthful (or at least transparent), motivate Christians to pray and vote, and much more.
PPT's website offers articles on our nation's Christian heritage, prayer and faith in the news and quotes from Founding Fathers and other patriots about the importance of focused prayer for our nation. The Prayer Experience section of the site contains a plethora of information, along with an aided prayer time using the A.C.T.S. (Adoration, Confession, Thanksgiving, Supplication) formula.
Their PPT Kids site is used by parents and Christian groups to teach children about our heritage of prayer and its impact on daily lives.
"The 9/11 terrorists hoped to destroy America by demolishing symbols of our economic, military and governmental might, thinking that's where we had put all our trust," said Lind. "Instead, they united us in a way that wars have throughout America's history: spiritually. God provided us with the greatest unifier of all when he gave us prayer. Our Founding Fathers honored God by incorporating prayer into every aspect of our nation — even the writing of our Constitution and the opening of Senate, House and Supreme Court deliberations. So long as we Christians vigorously protect the religious freedoms so many have died for, we will be one nation under God. When we relegate prayer to something someone else does, we risk losing that, and only then will the terrorists have won."
Visit www.presidentialprayerteam.org or call 1-866-433-PRAY to register your commitment to pray for our President, our leaders, our Armed Forces and our nation and begin receiving PPT's weekly prayer newsletter. Go to www.praythevote.org to learn about the many ways you can participate in the Pray the Vote initiative.